LEAP welcome Little Amal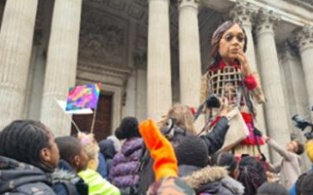 Find out more about the amazing Welcome LEAP children were part of offering Little Amal.....
Three teams of LEAP children, from Kingsmead, Mandeville and Gayhurst, came together on the first day of Autumn half term to join others from school's across London to welcome Little Amal to our city. Little Amal is a giant puppet, who has walked all the way from the Syrian/Turkish border to raise awareness of the plight of child refugees. She arrived at St Paul's Cathedral tired and nervous. The children started to chant her name"Amal! Amal! Amal!" and encourage her to come forward, welcoming her to London. She then danced with them as they sang Consider Yourself At Home from the musical Oliver. The children's performance did not go unnoticed and they have been featured in various news articles including The Independent and Evening Standard,
Religious leaders from all the main faiths were ready with individual messages of Welcome for Amal. Our LEAP children's kindness and compassion has made us all very proud of them - they sang their hearts out and the whole event was incredibly moving. A memorable experience for everyone who was present!
Thanks to all the LEAP staff who accompanied the children and the parents and carers who came along too.
In preparation for the event our performers were lucky enough to work with some of theatre and film's greatest practitioners including, director Phyllida Lloyd who directed Mamma Mia! and The Iron Lady; Nick Skilbeck, Musical Director of West End Musicals such as, Tina – The Musical, Sweeney Todd, Hairspray, Billy Elliot the Musical, Charlie and the Chocolate Factory and Sister Act the Musical; and choreographers, Anthony Van Laast and Nichola Treherene who have worked both in film and theatre including, Mama Mia and Beauty and the Beast. Director
During the rehearsals for the event, Phyllida Lloyd said of our students, "These children have so much energy and are so sparky I think we will need to move them into a more prominent position to support other schools." What a compliment and proof of how talented and enthusiastic our young performers are!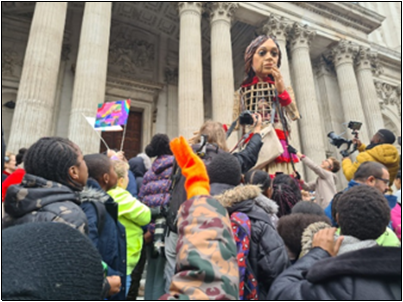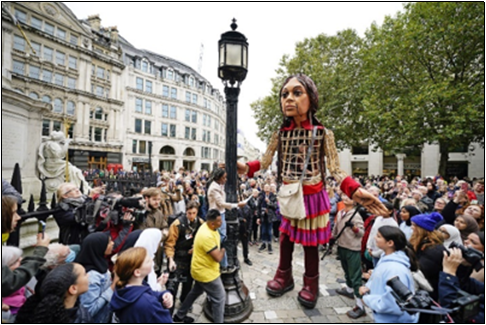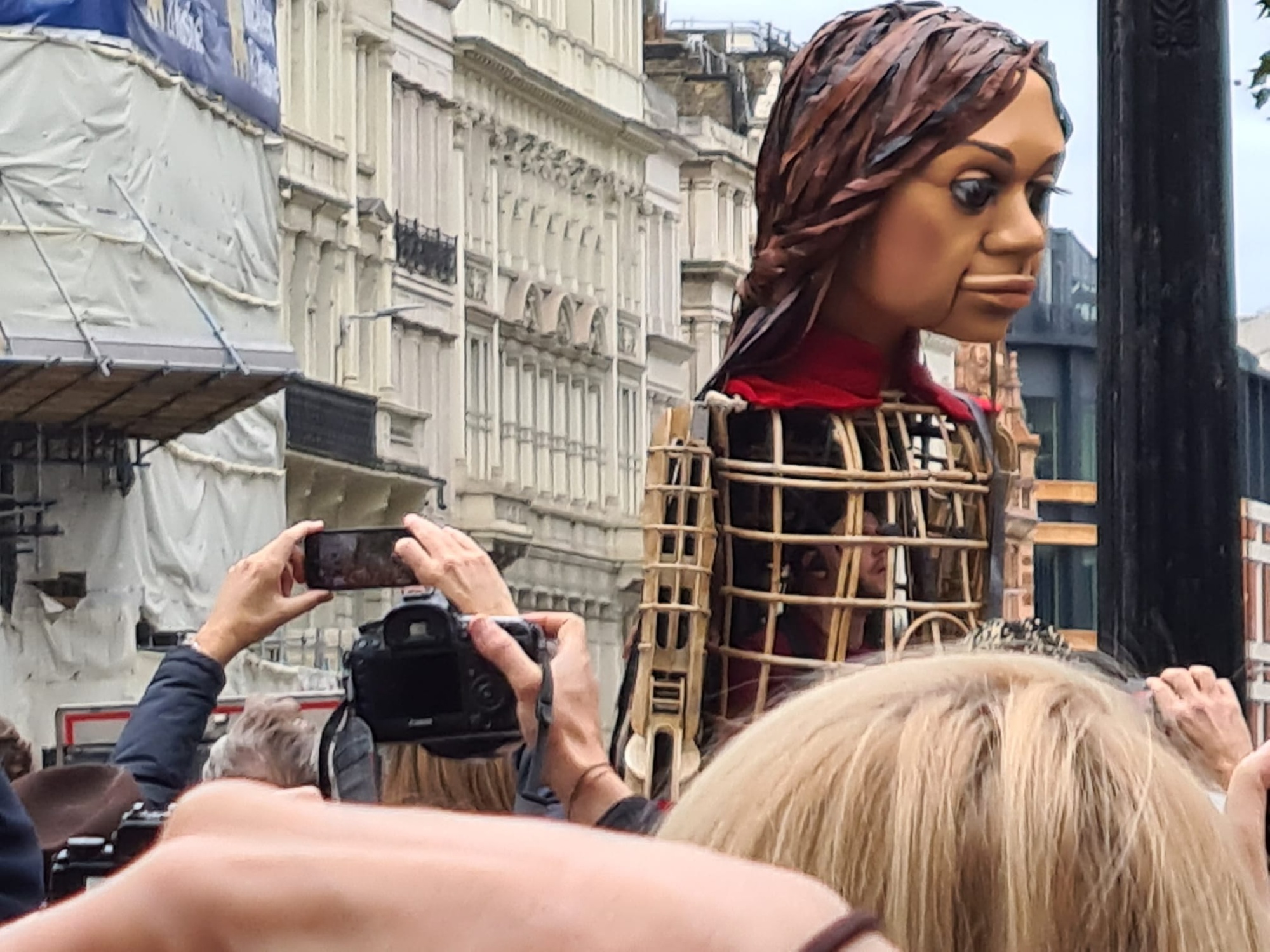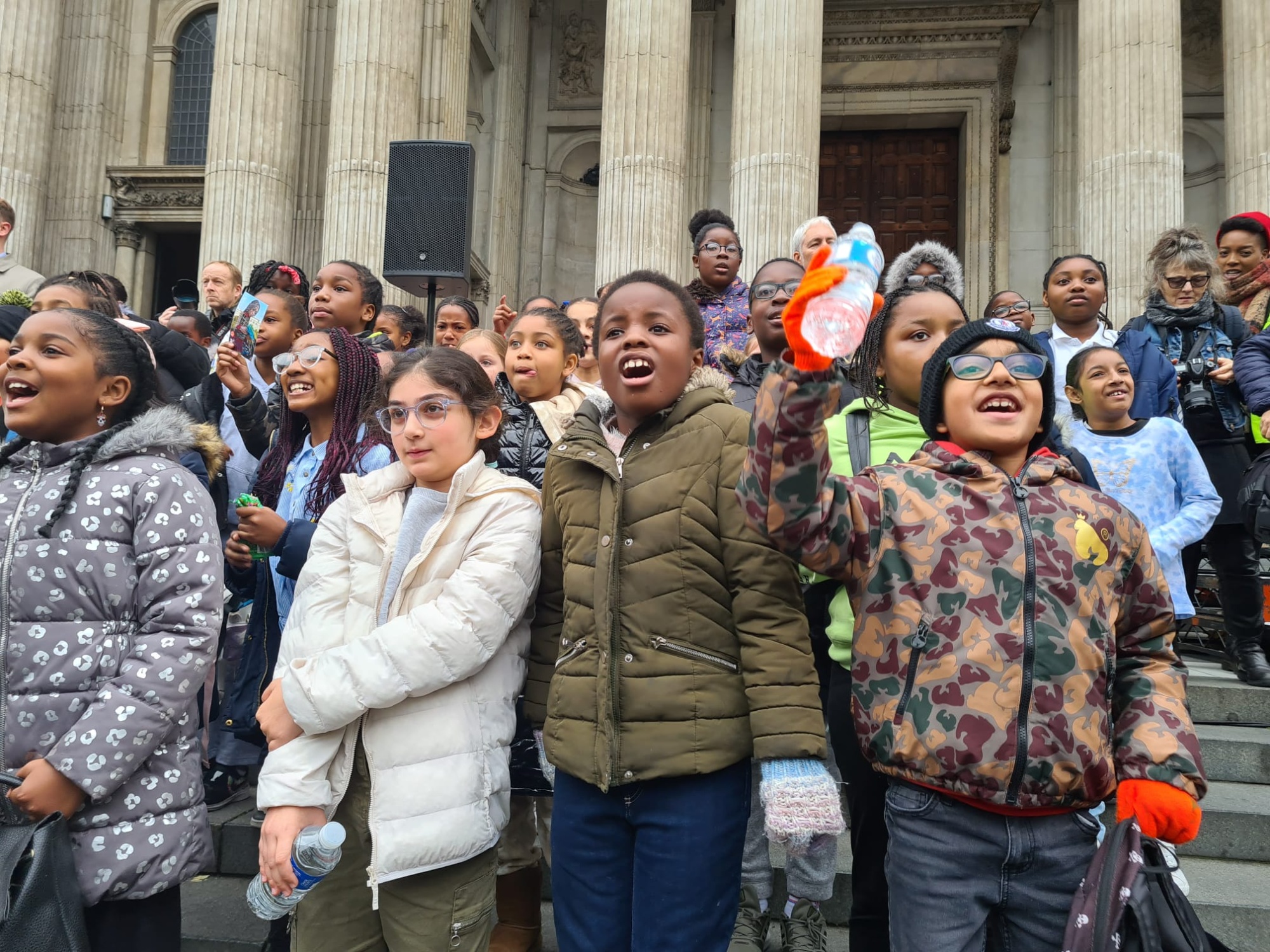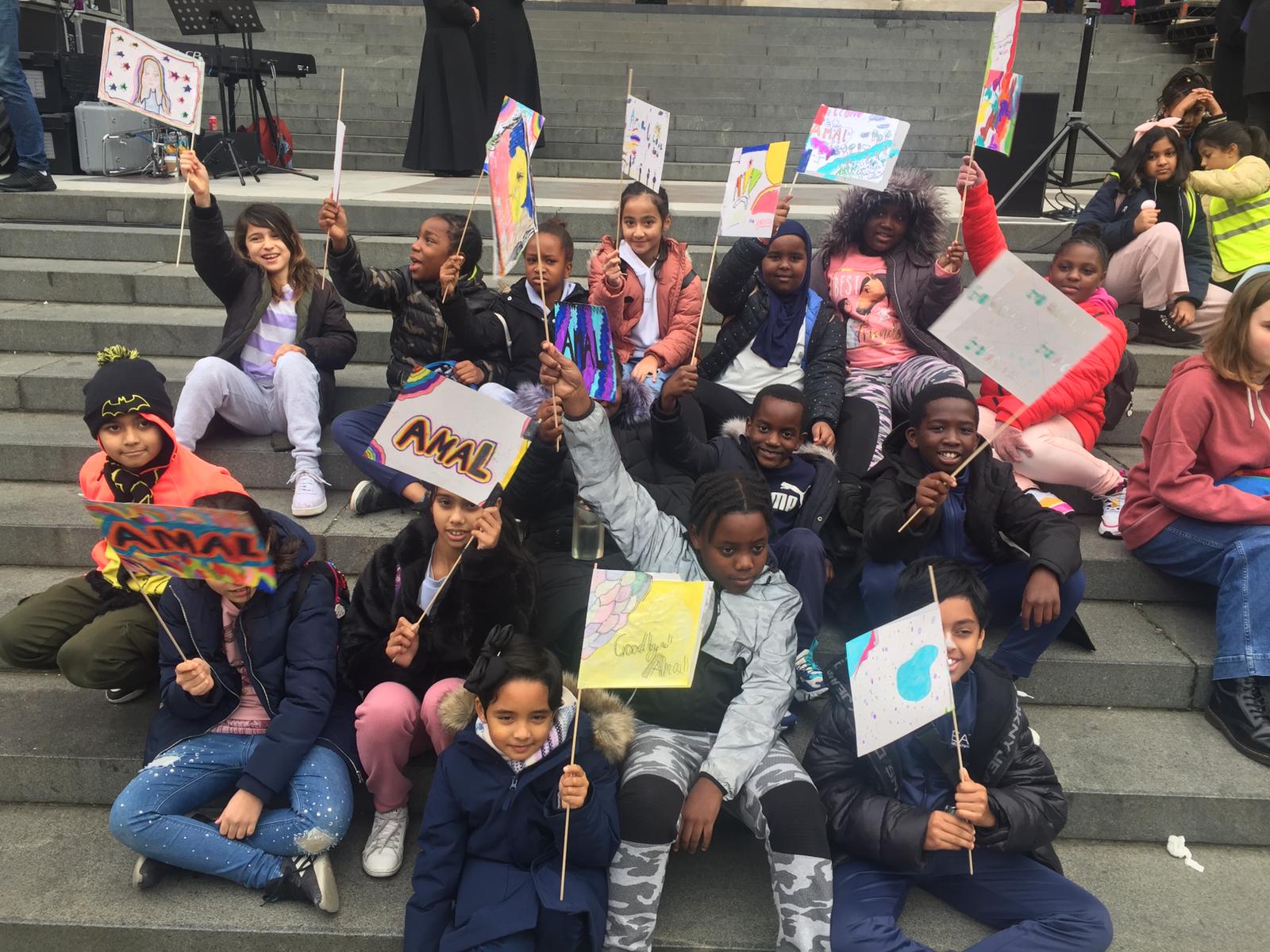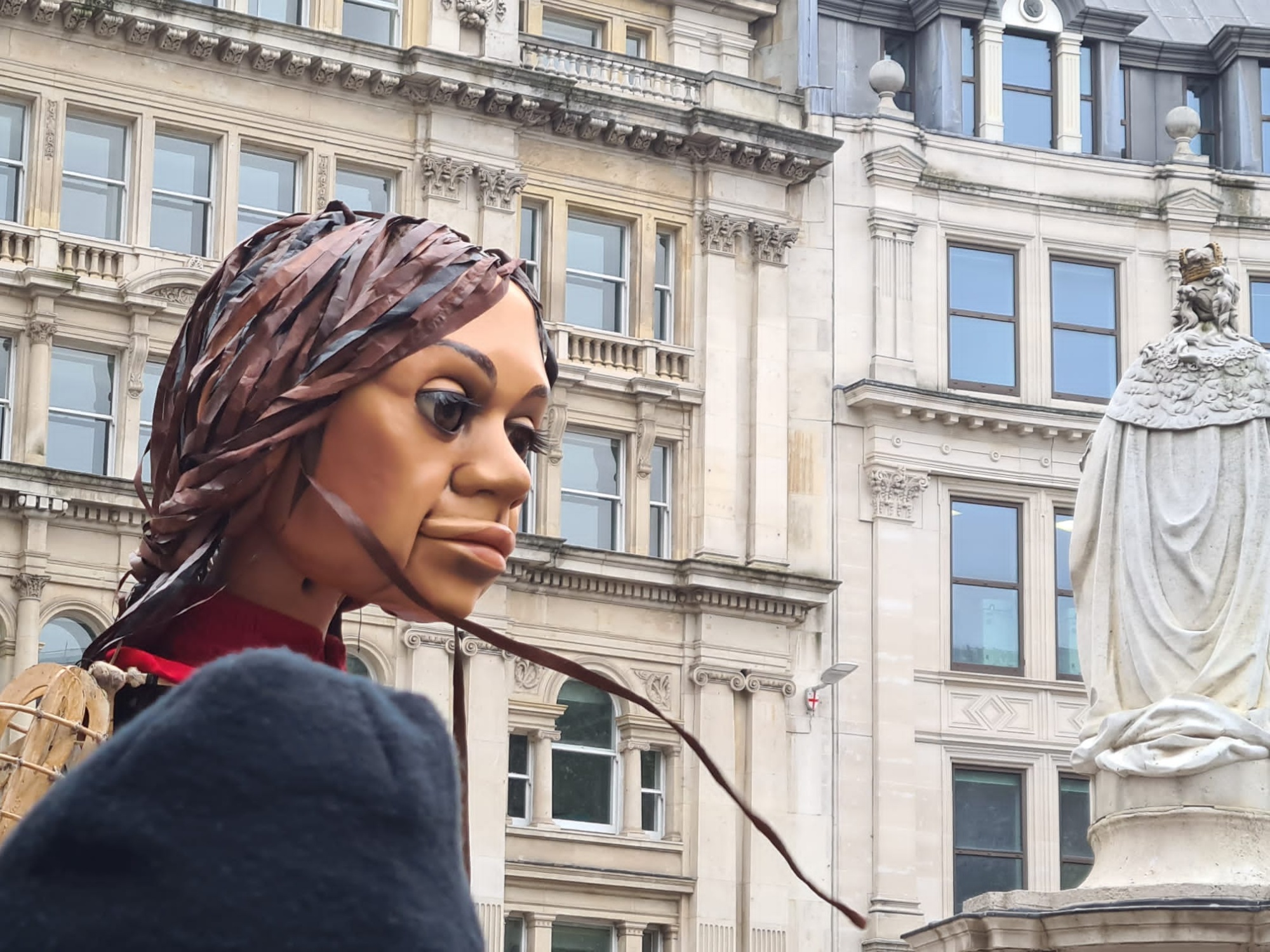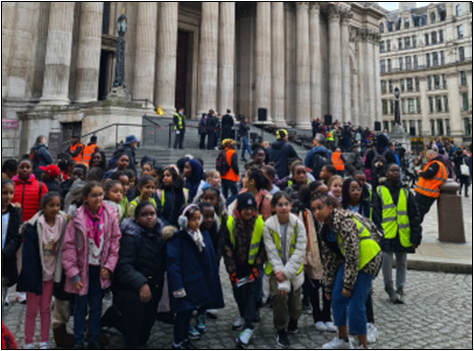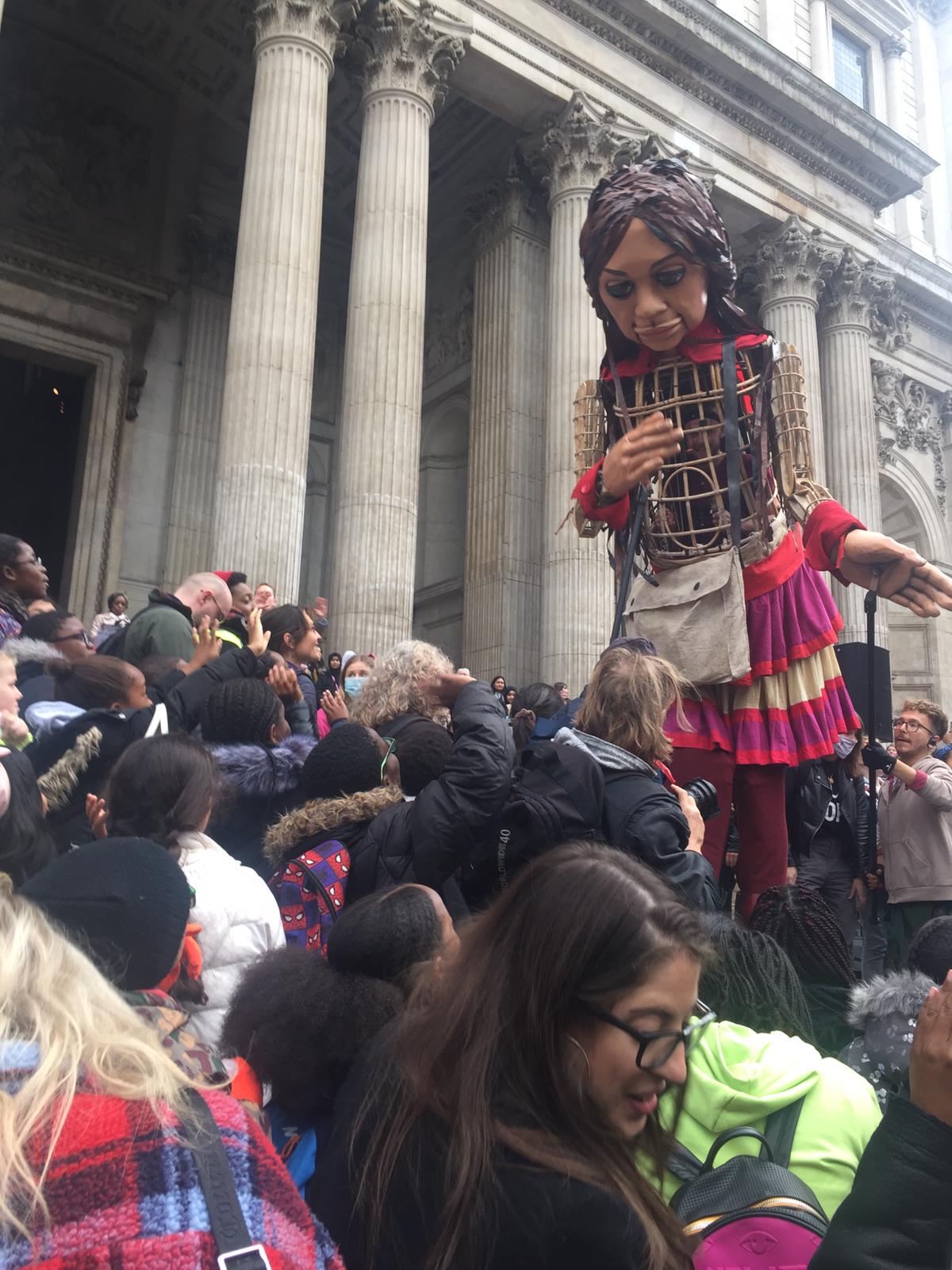 You can see more amazing photos of Litlle Amal's visit to London, taken by the photographer David Levene, here.