Parent Carer Come To School Week Nov 23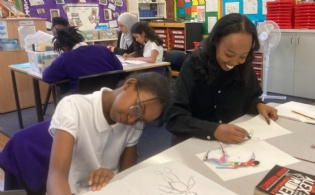 Thank you to all the parents and carers who came and took part in one of their child's classes this week....
We have had some wonderful feedback from the parents and carers who booked in to attend one of their child's classes this week, during our very popular Parent Carer Come to School week.
Here's some of the comments from parents who attended:
"It was so lovely to see how my daughter interacts in class, the lesson was very engaging and Aurora enjoyed going to the different stations. Such a great opportunity to come to class."
"It was wonderful to get an insight into what Leo is like in school. Ben and Susan are so calm, knowledgeable and attentive. Such an engaging lesson with lots of interesting activities. Thank you!"
"Great mix of whiteboard and activities to learn maths."
"Such a brilliant lesson I was impressed"
"Loved the enthusiasm from the teacher and support staff."
"The lesson was brilliant - a big thumbs up to the teachers as they made learning fun for the kids"
"What a very lovely lesson and opportunity to see the children work and engage with each other and their teacher"