Year 3 visit Kidzania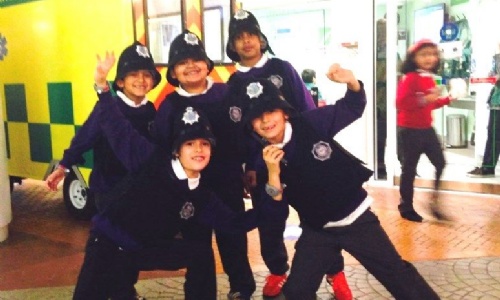 Find out more about Year 3's recent visit to Kidzania, where they had the most fantastic day......
Year 3 were lucky enough to receive tickets for Kidzania, an enormous entertainment complex in Westfield, designed to look like a working city, where children are in charge and have the opportunity to try out different careers and professions. The children tried being dentists, nurses, hairdressers, firemen and women, police, pilots, designers, shop assistants, fashion designers and many, many other jobs. They had the most fantastic day.
'Thank you for the best time ever….We had the time of our lives. It was tremendous being a police woman & firewoman. It was really cool and awesome' Nesimba & Lucy
'Our favourite job was making delicious chocolate….I am so proud Kidzania gave us loads of jobs and helped us with the different activities. We had a great time." Breille & Abigail