Year 5 hop trip to Kent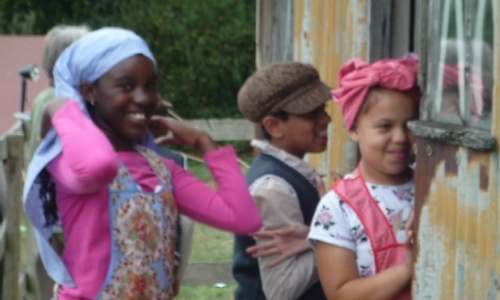 On 22nd September Year 5 went on an amazing trip to Kent to find out about how hop pickers and their families lived in the 1940s.......
On Thursday 22nd September Year 5 went to a farm in Kent to live like children from Hackney did during WWII. We made traditional vegetable soup from scratch. We made bread. We tried rabbit stew too! Some of us liked it, some of us didn't. We collected firewood to keep the fire hot, we collected and ate blackberries from blackberry bushes and picked hops! Hops are plants and the flowers are the ingredient that adds bitterness to beer. They have been grown in Kent for 500 years. We found out all about what life was like for hop picking families from East London in the 1940s. We even dressed up in their clothes!