Year 1's Nativity performance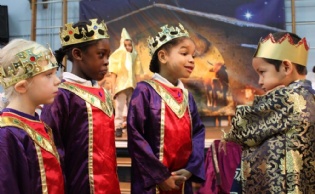 Year 1 gave a fantastic performance of the Nativity story....
Wow! What a fabulous Nativity performance our Year 1 children delivered on Thursday 6th December. They all sang and acted beautifully - and the narrators did a fantastic job speaking clearly. Such enthusiasm.....such talent.....such amazing performers! Well done Year 1 and a very big thank you to Molly and Swaleha for all their preparation—and thanks to all the parents and carers who came to watch the performance.