Emile Heskey visits Kingsmead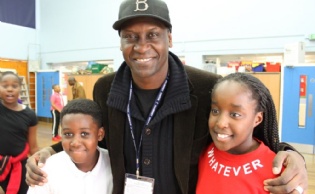 We were thrilled to receive a visit from football star Emile Heskey.....
We were thrilled to receive a visit from the former England, Liverpool and Leicester City striker Emile Heskey on Friday 15th March 2019. Emile, who won 62 caps for England between 1999 and 2010, came to talk to the children about his time as a professional footballer. Years 5 & 6 and the school football teams, took part in a Q & A session with him and asked some amazing questions such as: "What was the hardest part of your career?", "What was your highest scoring season?", "What was your favourite goal?"
Emile was really impressed by the children and their behaviour and also that so many girls are so involved in and knowledgable about football here at Kingsmead.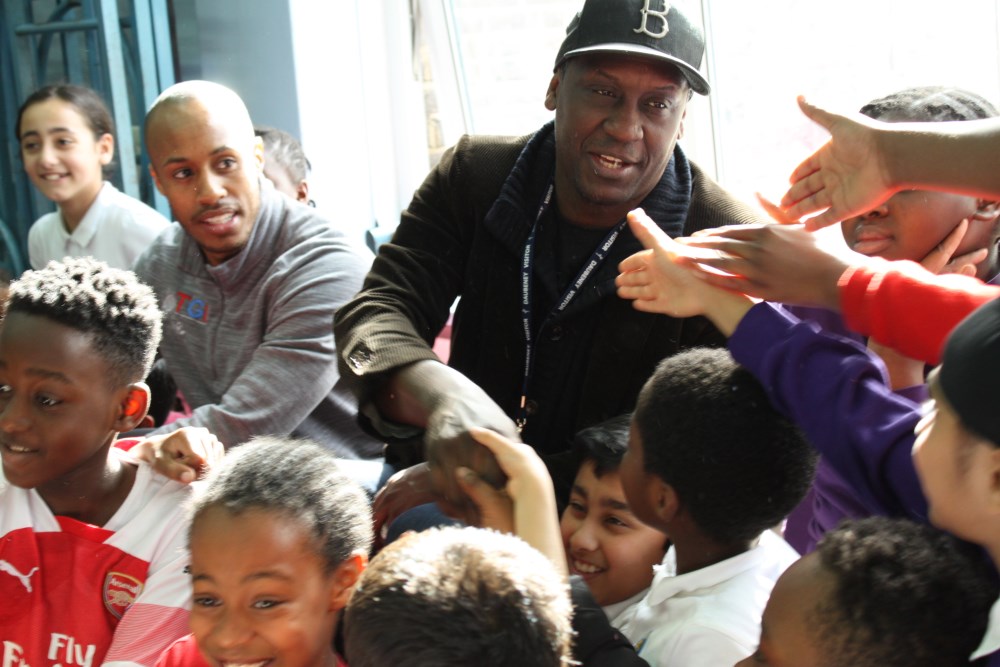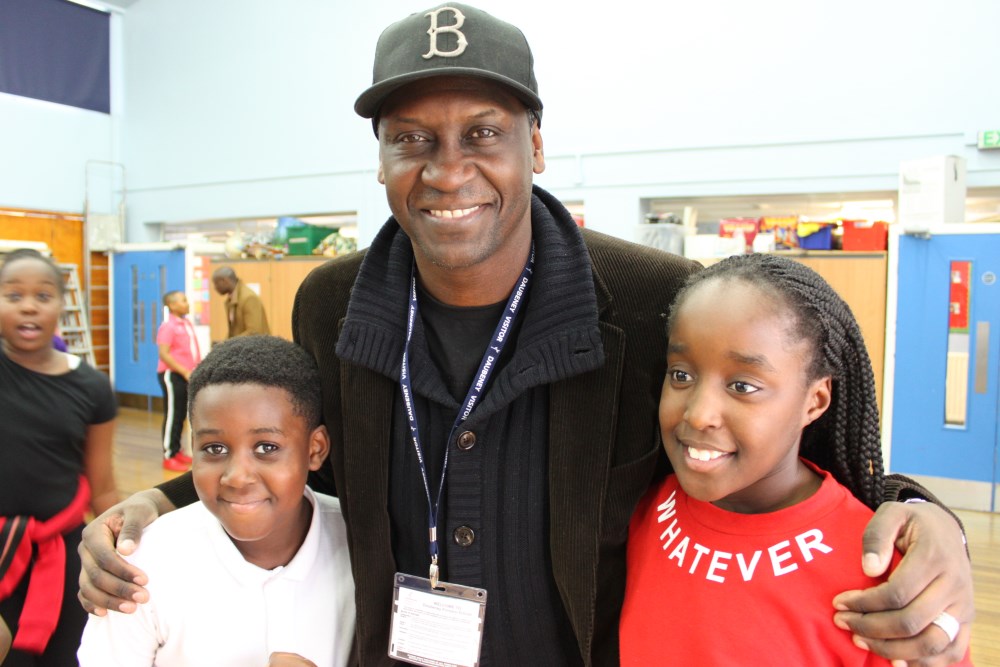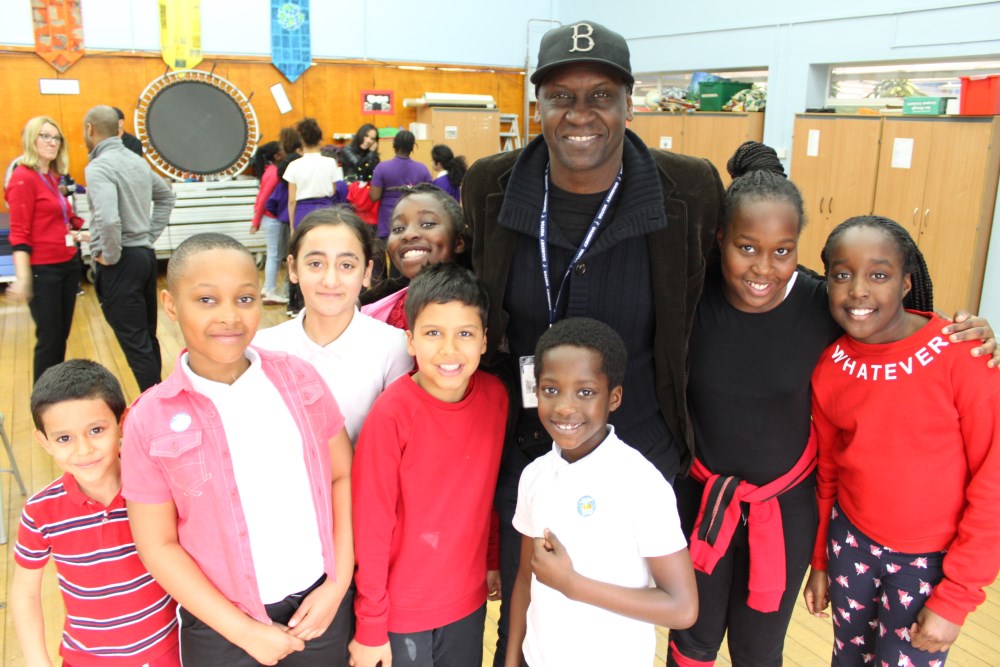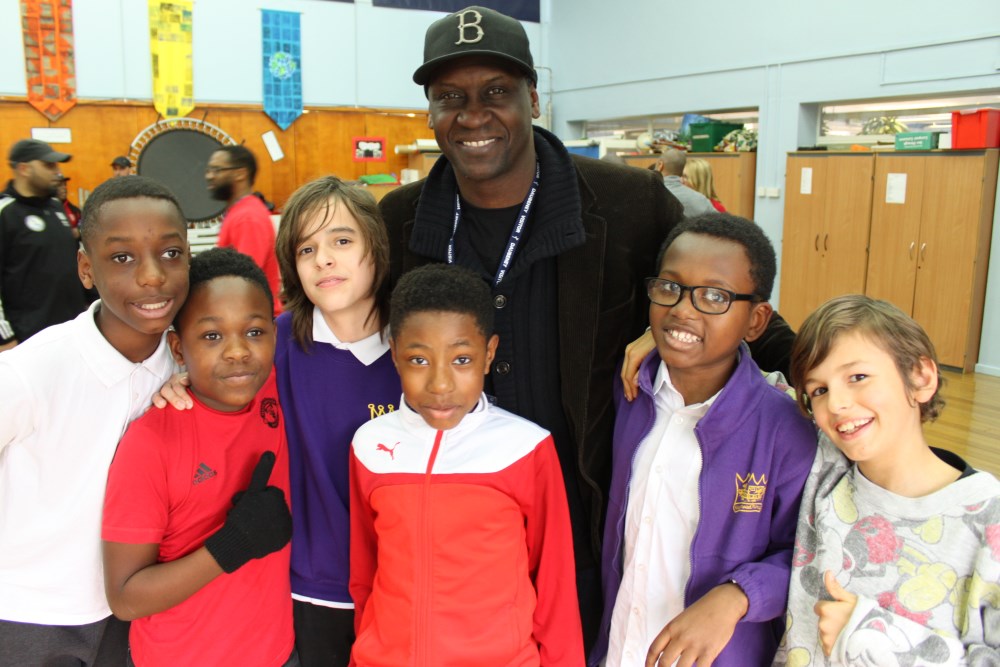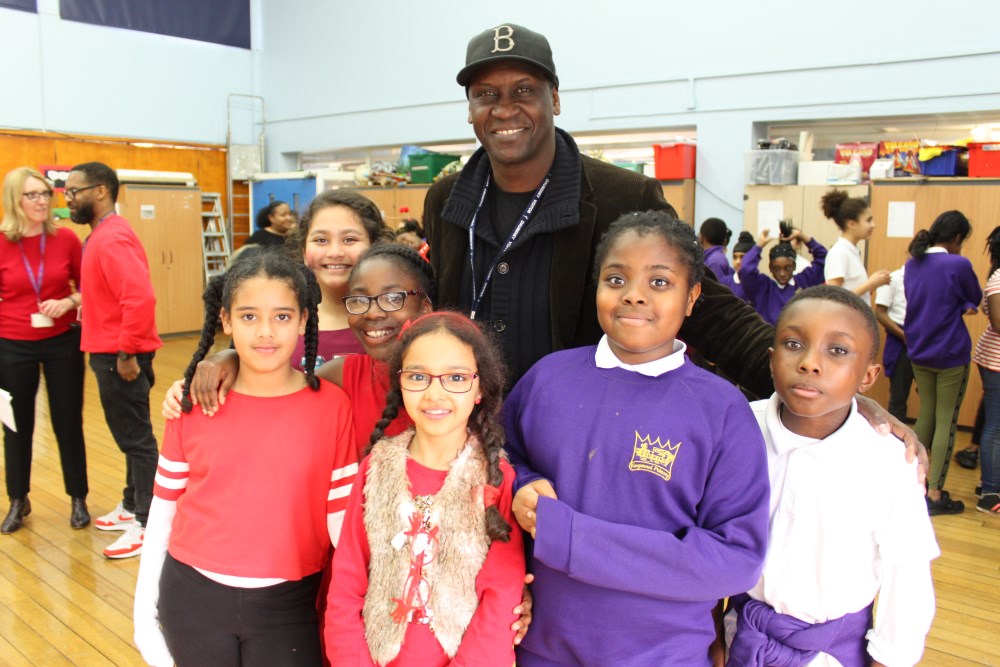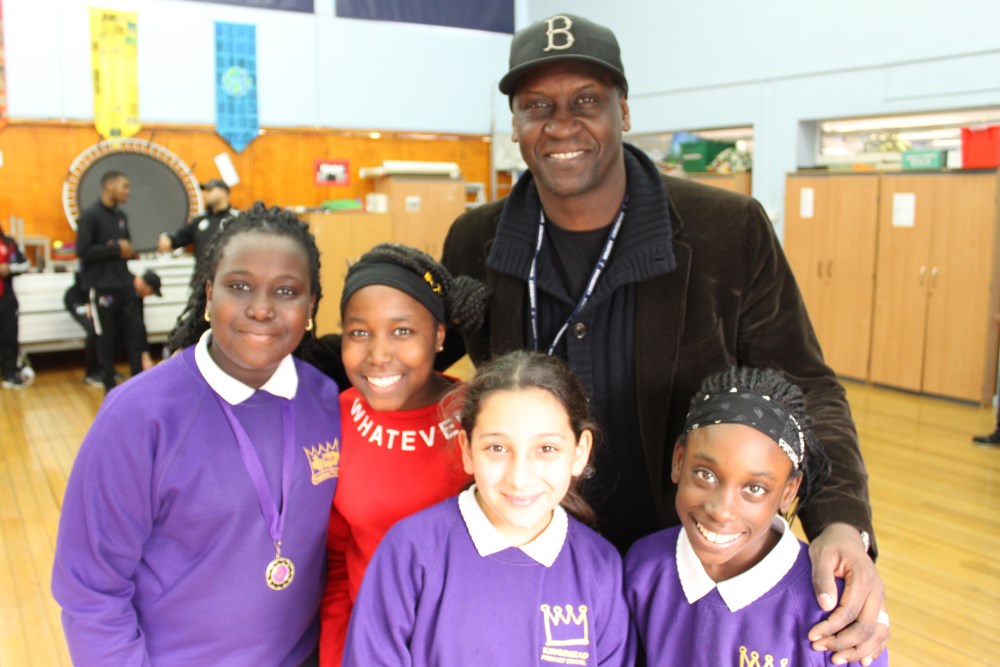 Emile even took part in our Red Nose Day celebrations that were taking place on the day he visited.....