A Timeline of Past Collaborations and Creative Projects
Kingsmead has worked with an impressive range of artists and arts organisations over the years, building a network of relationships that continue to evolve, upon which we can draw and offering some amazing creative experiences to our children and families. Below are some of the key projects and collaborations we have been involved with.
2009
Kingsmead Eyes – Collaborative photo project with photo journalist Gideon Mendal
The award-winning photographer Gideon Mendel first worked in collaboration with Kingsmead School on a photography project called Kingsmead Eyes in 2009. Gideon taught a class of children how to use a digital camera and then each child took a camera home to document their lives, editing and selecting their favourite image for a group exhibition.
The photographs that came out of this project received worldwide acclaim and were exhibited at the V&A Museum of Childhood and featured in the Family section of the Guardian. You can find a short film about the project here.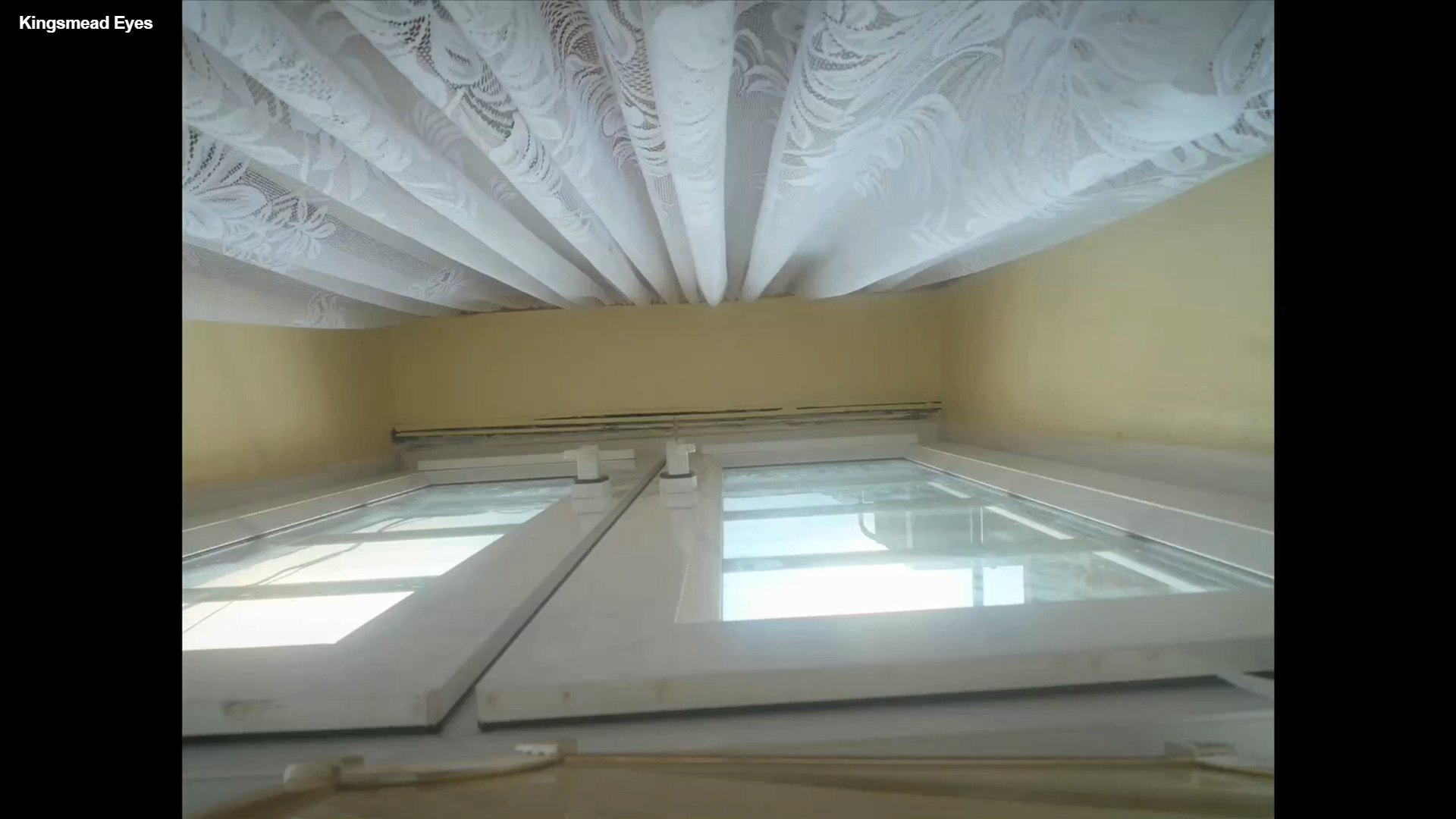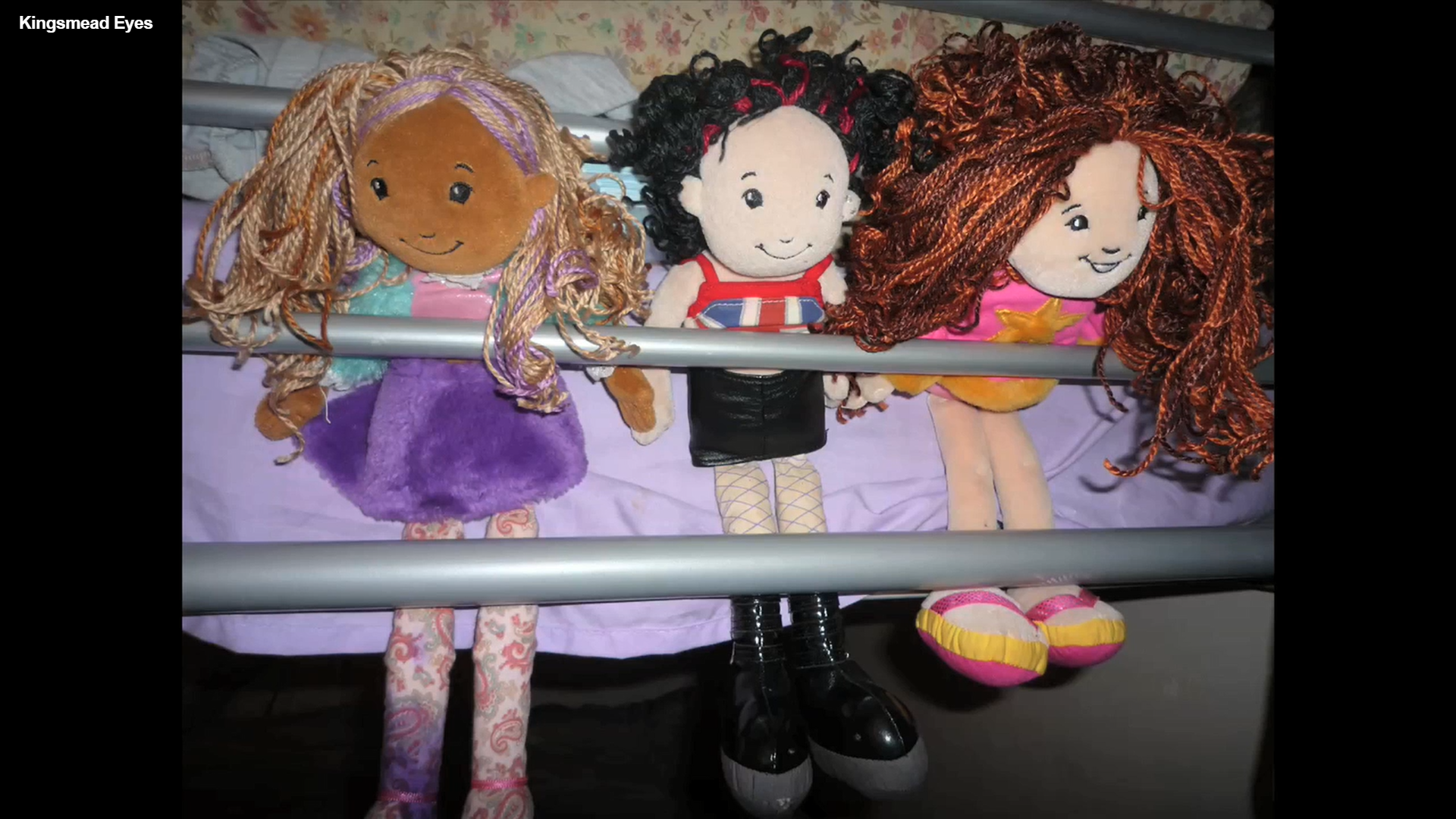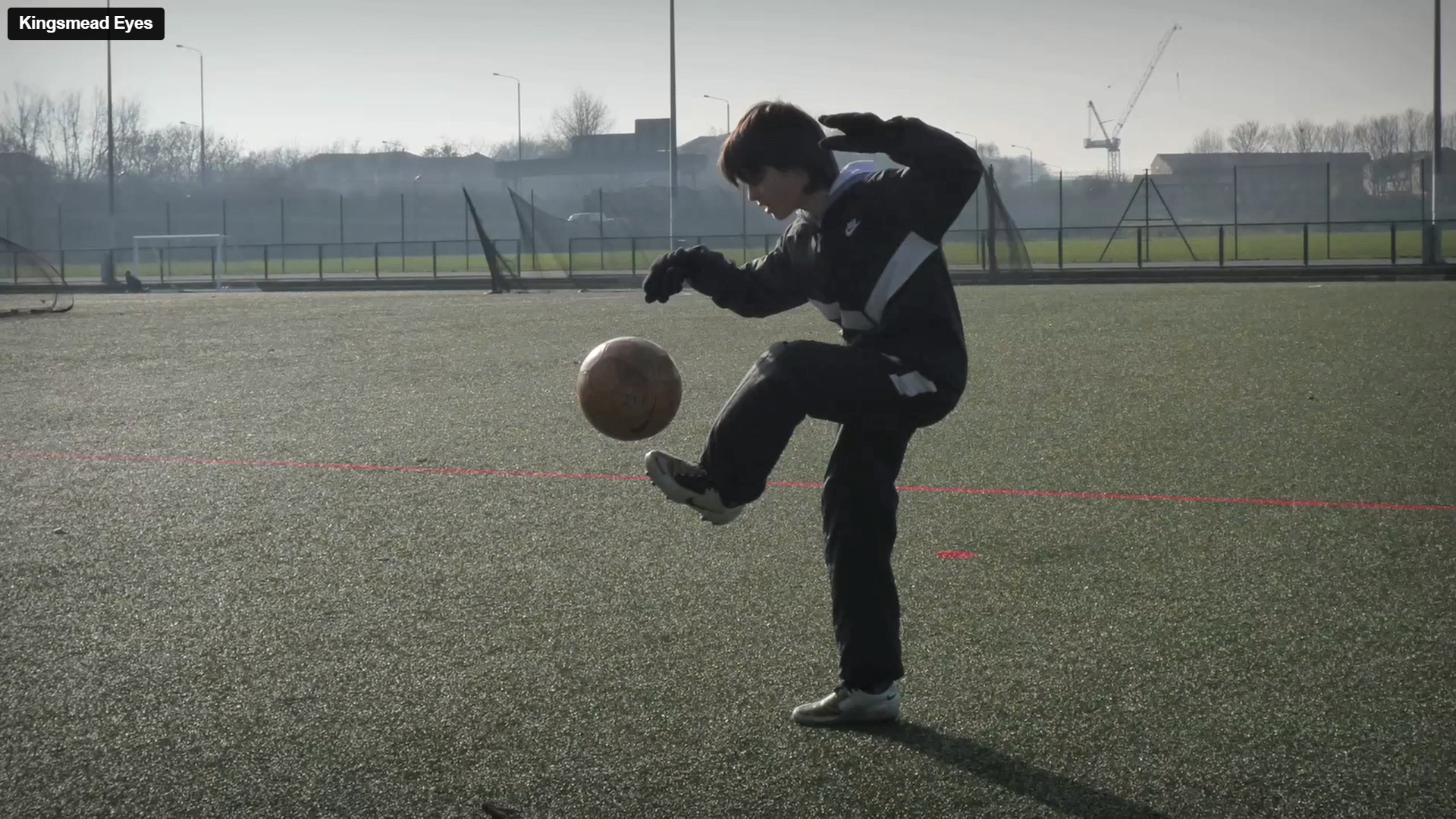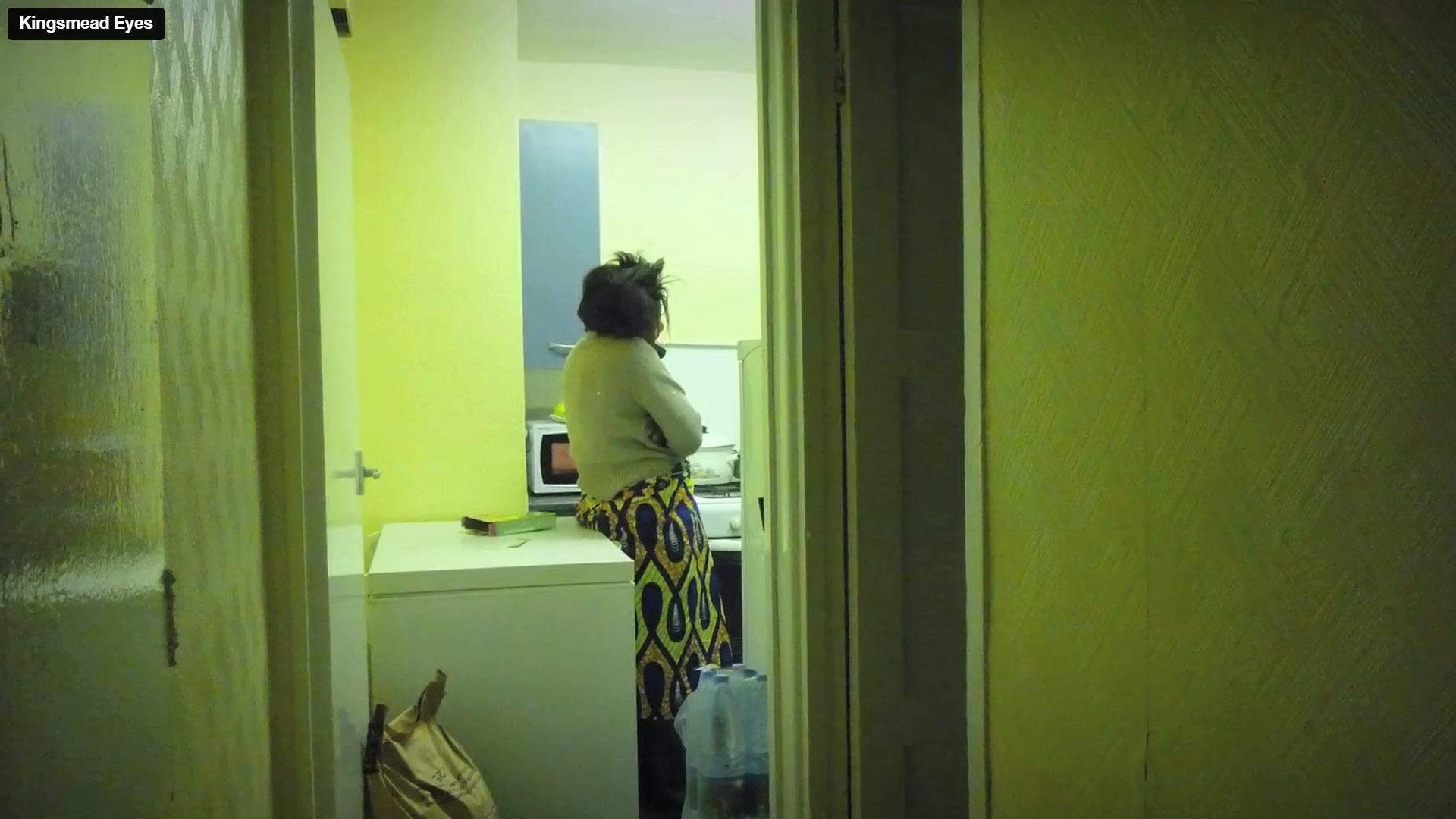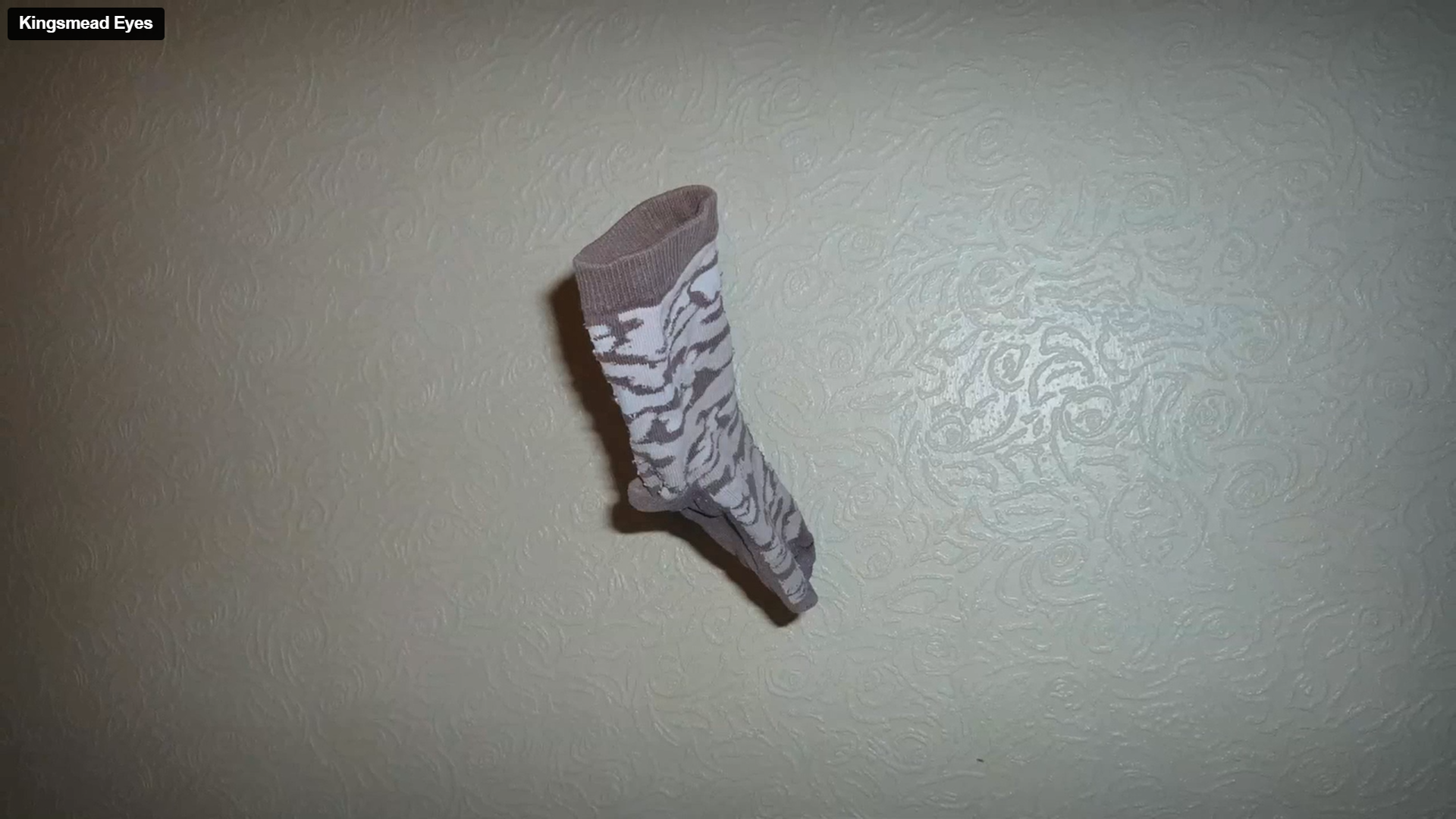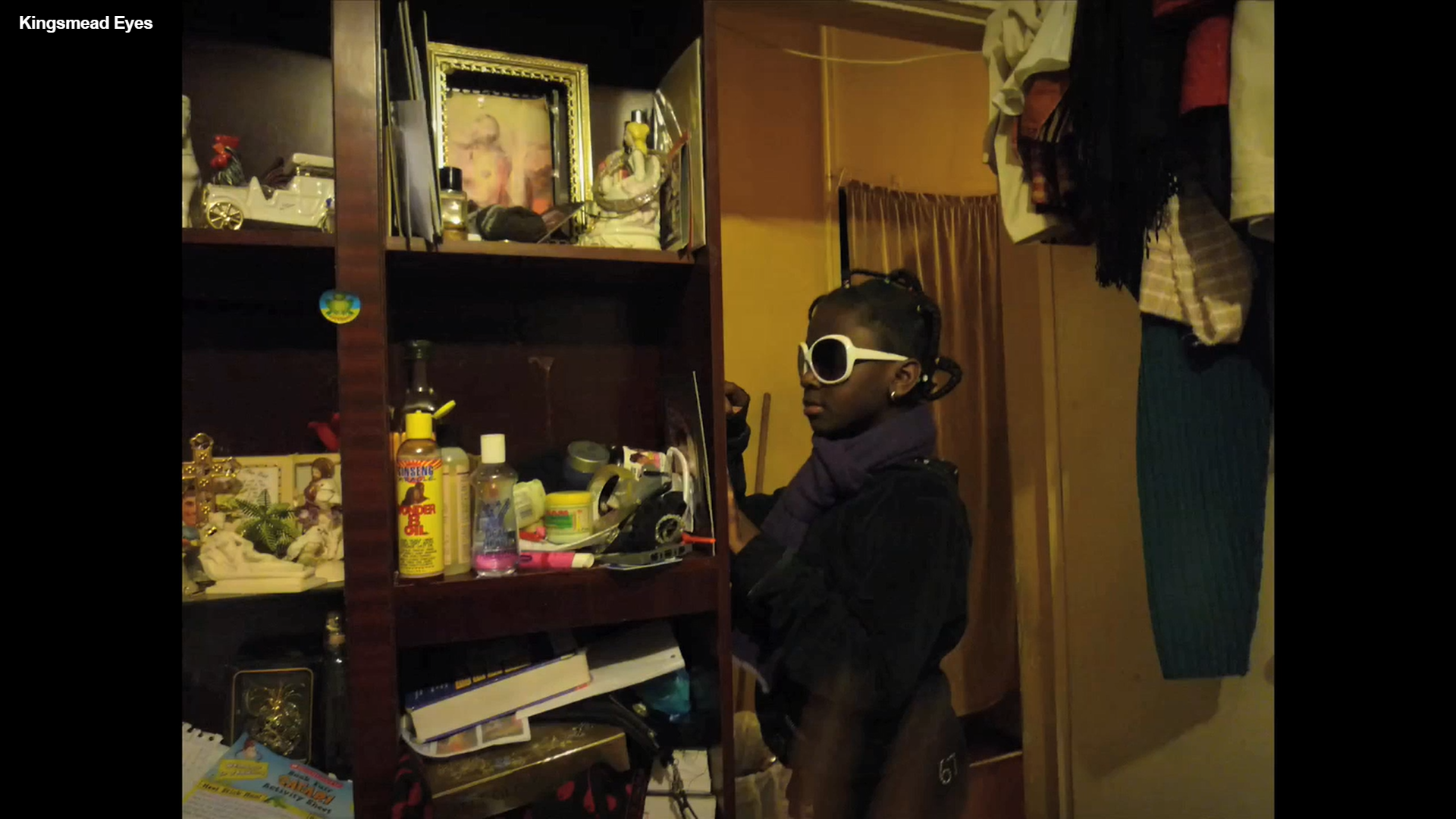 2010
Shadowball at The Mermaid
"Hackney 12-year-olds rarely get a good press, either, so let it be recorded here that these all-singing, all-strutting, all-acting boys and girls were the stars of the show."
Kingsmead children earned this review and 5 stars from the Evening Standard, when they performed in a jazz opera, Shadowball, by renowned jazz musician Julian Joseph at the Mermaid theatre in 2010. Kingsmead and Jubilee schools worked with Hackney Music Development Trust resulting performing Shadowball to a paying audience learning valuable lessons about co-operation and hard work whilst gaining a deeper understanding of Black history and the history of Baseball in 1930's America. See a short film about how Shadowball happened by clicking here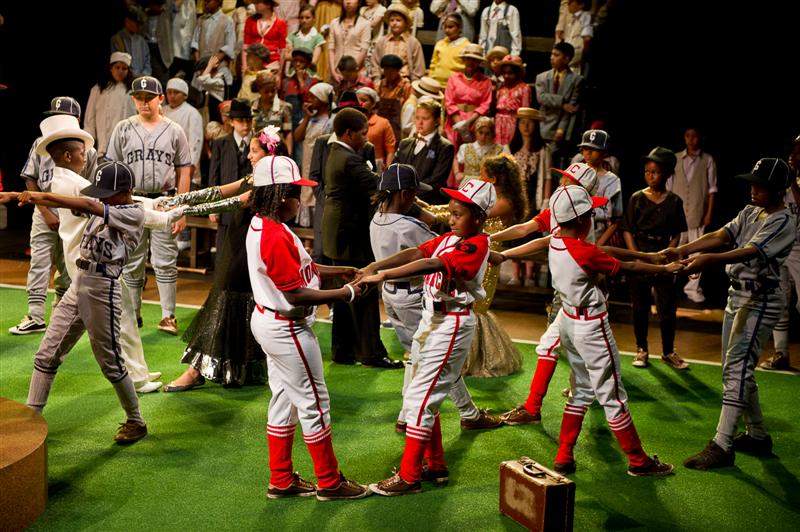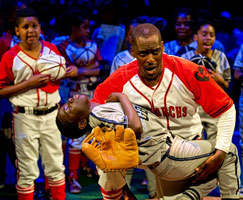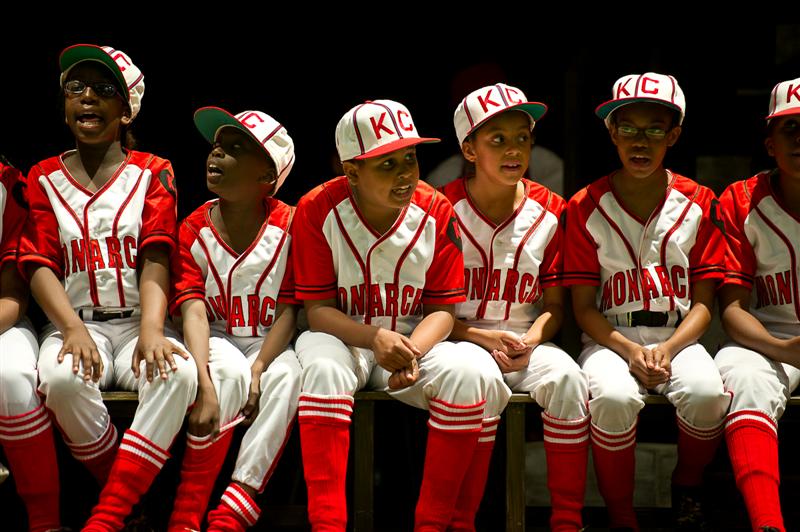 Artist in Residence – Joelle Taylor
Spoken word artist and poet Joelle Taylor was an artist in residence at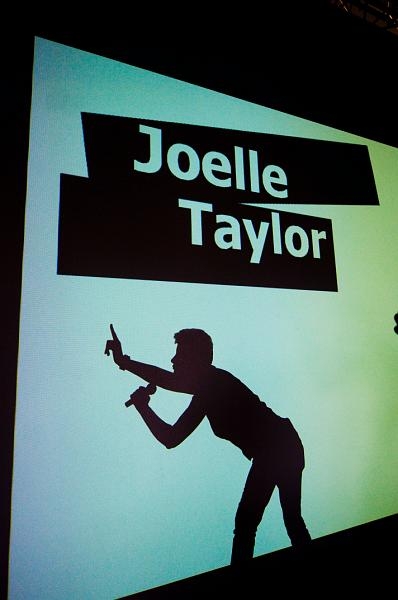 Kingsmead for a number of years. Joelle's original brief at Kingsmead was to engage reluctant writers and engage them in a love of spoken word and then encourage them to set those words down on paper and perform them. She achieved this through her dynamic performance style which engaged children and staff alike. Joelle's work with Kingsmead children featured in the first Hackney Primary school slam, held in the summer of 2010 at the Rio cinema. This evolved in to an annual Slambassadors event that ran for several years.
2011
Kingsmead Eyes Speak – Collaborative photo and poetry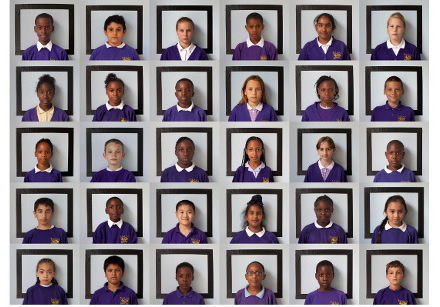 project with Gideon Mendal & Joelle Taylor
Gideon and Joelle were key artistic partners on the Kingsmead Eyes Speak in the summer of 2011, which was funded by A New Direction. The Kingsmead Eyes Speak project involved the then Year 5 class and a number of parent/carer workshops. Photographers Gideon Mendel and Crispin Hughes and poet Joelle Taylor worked with children and parents to create a body of work to be featured in an interactive website which can be seen by clicking here. Kingsmead Eyes Speak gives a photographic and poetic portrait of the school's vibrant and diverse community as seen through the eyes of one class of pupils. In addition to the photographic and oracy skills the participating children acquired, the project developed their critical skills and self-esteem, while celebrating and promoting understanding of the different lives and cultures within both the classroom and the local community.
2012
School Proms
Dynamix, Kingsmead's talented Drumming and Dance group, were the first Hackney school group ever to be invited to perform at the School Proms at the Royal Albert Hall.
Chamber Tots
Chamber Tots in the Community was as programme of music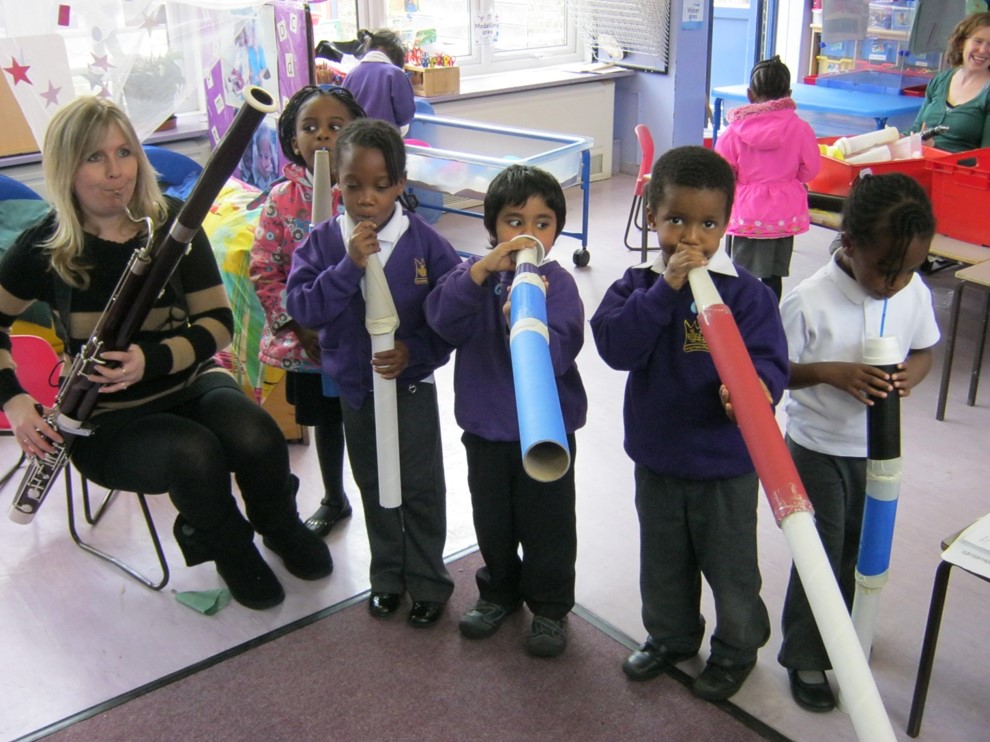 activity for 2-5 year olds run by the Wigmore Hall. Chamber Tots gave our youngest students(in Nursery access to live music in their nursery settings, and involved children and early years practitioners in exploring music alongside professional classical musicians. Our staff, parents and children gained a great deal from this project.
Art project decorating Athletes village at Olympics
Kingsmead was one of 28 school from across the UK, who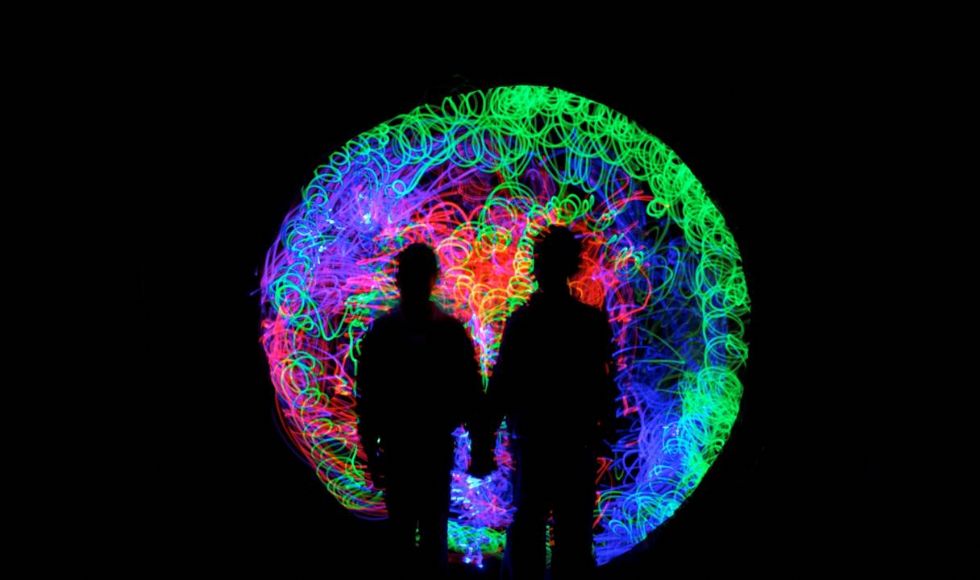 were invited to work with processional artists and photographers to create artworks that were displayed in the Olympic Village accommodation throughout the Olympic Games, helping the athletes from all over the world to feel at home.
The schools were selected to take part through the reward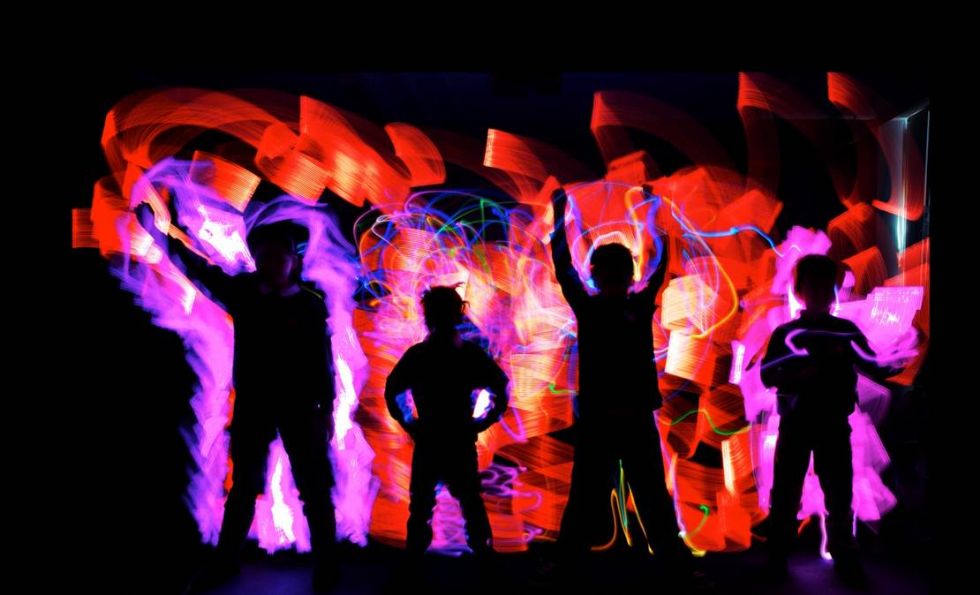 and recognition programme of Get Set, the official London 2012 education programme. Schools who were selected demonstrated a commitment to living the Olympic and Paralympic Values and incorporating them into their school lives and curriculum. Kingsmead worked with light artist Tine Bech of Tine Bech studios.
2013
Apollo Music project (an annual collaboration)
In 2013 Kingsmead began a partnership with the Apollo Music Project where members of the Apollo Chamber Orchestra visit Kingsmead annually for a number of classroom sessions, in which small groups of musicians play music by Beethoven, Ravel, Shostakovich, Mozart, Haydn and others. The children are invited to ask questions, and to respond to the music verbally and in written exercises. They see how the musicians and the different voices interact, as we take the music apart and reassemble it. The project concludes with a live orchestral concert that the children attend. This has taken place over the years across various year groups.
2013 & 2014
Punchdrunk at Kingsmead
We collaborated with the immersive theatre company in 2013 and again in 2014 for two whole school creative projects:
Mrs Weevil's Bric a Brac shop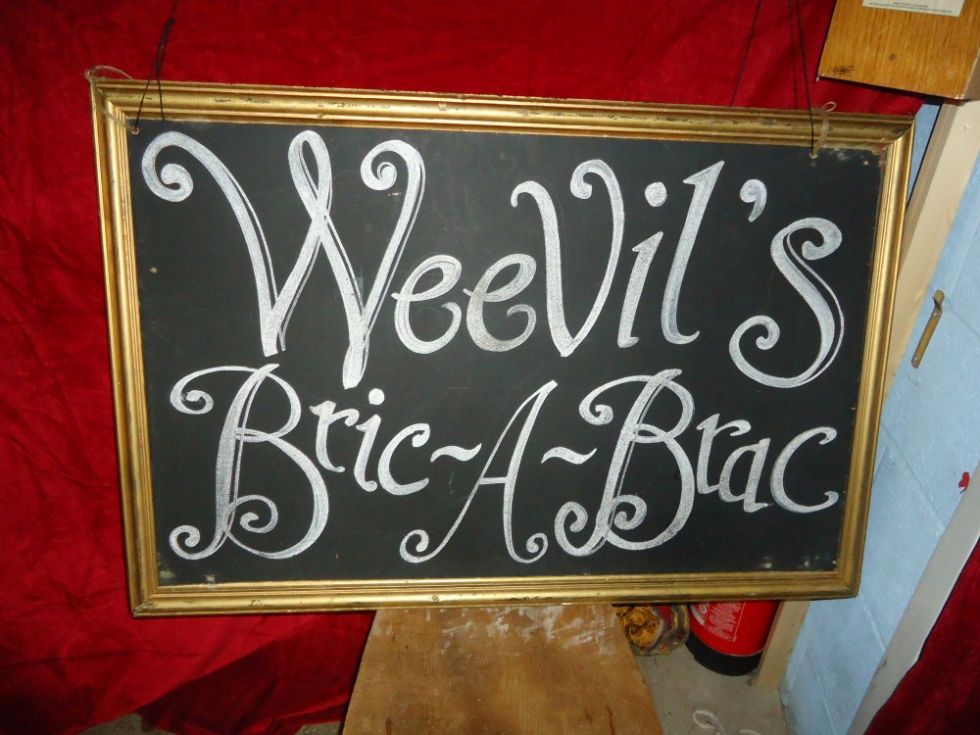 Over the course of a weekend a mysterious bric-a-brac shop appeared in the school's outbuilding in the playground , owned by the welcoming character of Mrs. Weevil. Every child in the school received an invitation to visit Mrs. Weevil in her shop to listen to her fabulous stories. While visiting Mrs Weevil the children were given a special moonjuice drink to help them become storytellers and were told about the importance and power of their imaginations. They were able to explore the bric-a-brac shop and all the exotic and strange objects in it.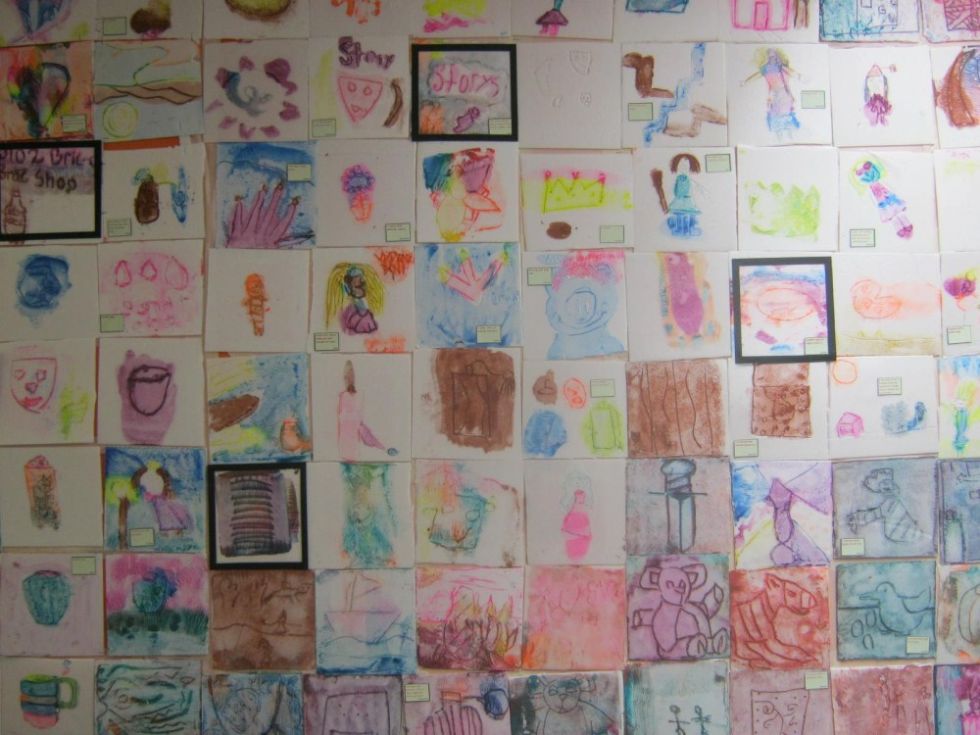 After visiting the shop, the children were escorted to the 'Talking Zone' another transformed school space, where they could talk, draw, make and write about their experience in the bric-a-brac shop. Back in class, teachers embraced the arrival of the bric-a-brac shop as a fantastic opportunity to get their classes to draw, write, act, speak and listen to each other, and everyone got busy, engaged in writing and telling their own stories about the objects and characters from the shop.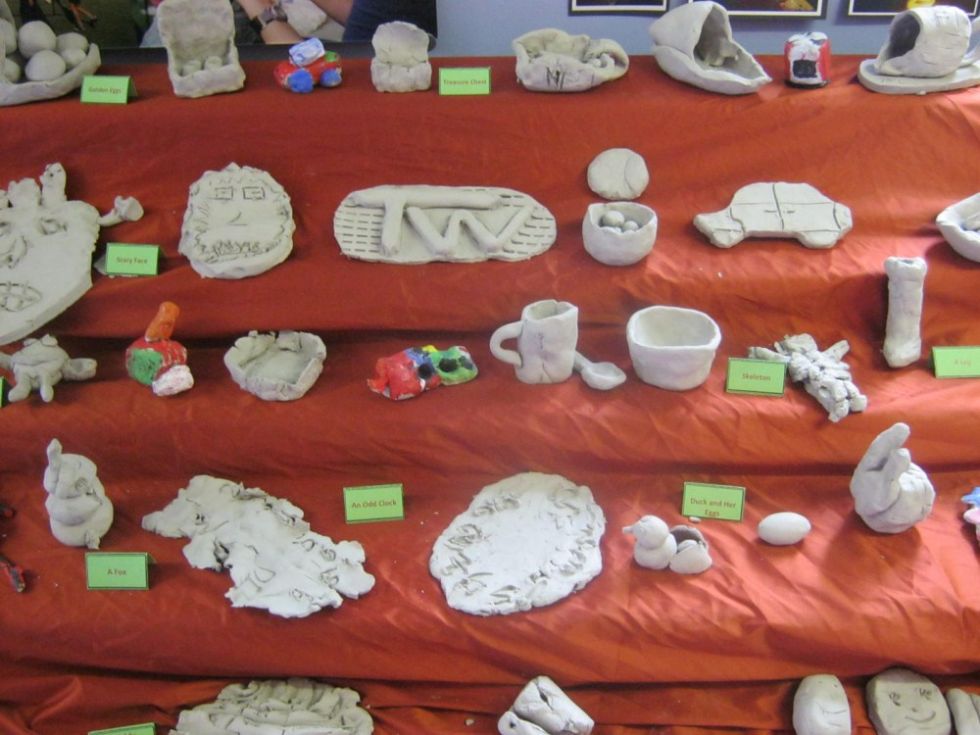 "That was the best think ever. This is the favourite school day ever" – Yr 5 child
"It was more than good. It was perfect……I was going to ask if it had always been there but it hasn't" - Yr 4 child.
"I got lost- she told me to be the brave one. It felt good" - Yr 6 child.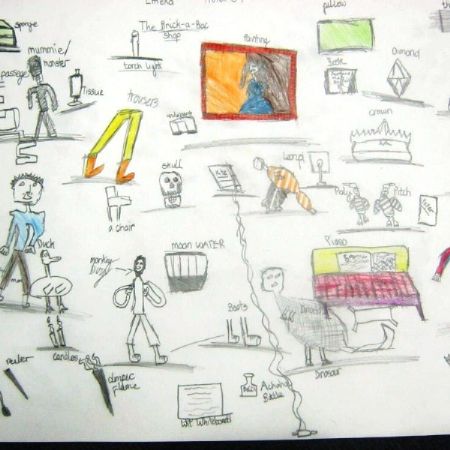 "We went and did magic – it was real magic and then we had to be quick cos it time for lunch" - Yr 1 child in corridor.
"I've been listening to all the wonder" - Yr 3 child
"I feel full of stories – I think I can be a storymaker, I think I can make up poems because of that wonderful drink!" – Yr 4 child in the TalkingZone, when asked how he felt.
"I feel something in my tummy – it's tickling me in my tummy. It's making me feel I can do anything I want to do, like write poems, draw, use my imagination" – Yr 4 child
The Lost Lending Library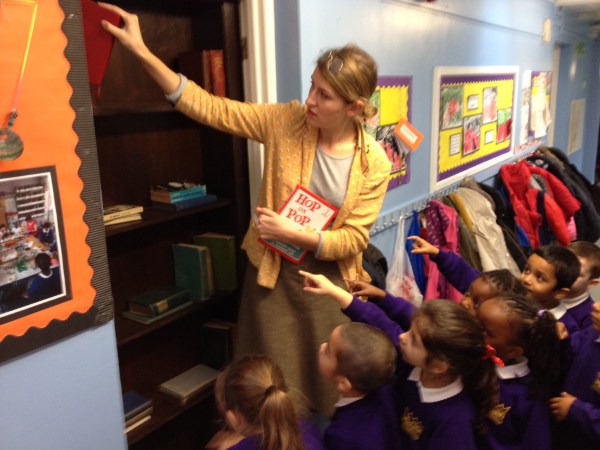 Punchdrunk returned to Kingsmead in 2014 for another collaborative whole school project. On a Monday morning, Kingsmead children and staff were amazed to find that a strange bookshelf had mysteriously appeared in the entrance to one of our classrooms. An emergency assembly was called, and our visiting librarian Petra was called in to help. Petra made a connection between the bookshelf and a strange book that wouldn't open that had arrived on the Headteacher's desk.
As the week passed, invitations to a 'Lost Lending Library' were given out to groups of children who were being recruited as story telling apprentices. Children reported the appearance of Mr. Peabody, keeper of the Lost Lending Library who told every child an enchanted story. Throughout the week they children heard tales of magic spiders, trains and Russian dolls and the school was alive with excitement. All the children followed their visit to the Lost Lending Library with time in a creative zone, specially set up for them to write, draw, sculpt and create
"That was the best thing in my life!" yr 5 child.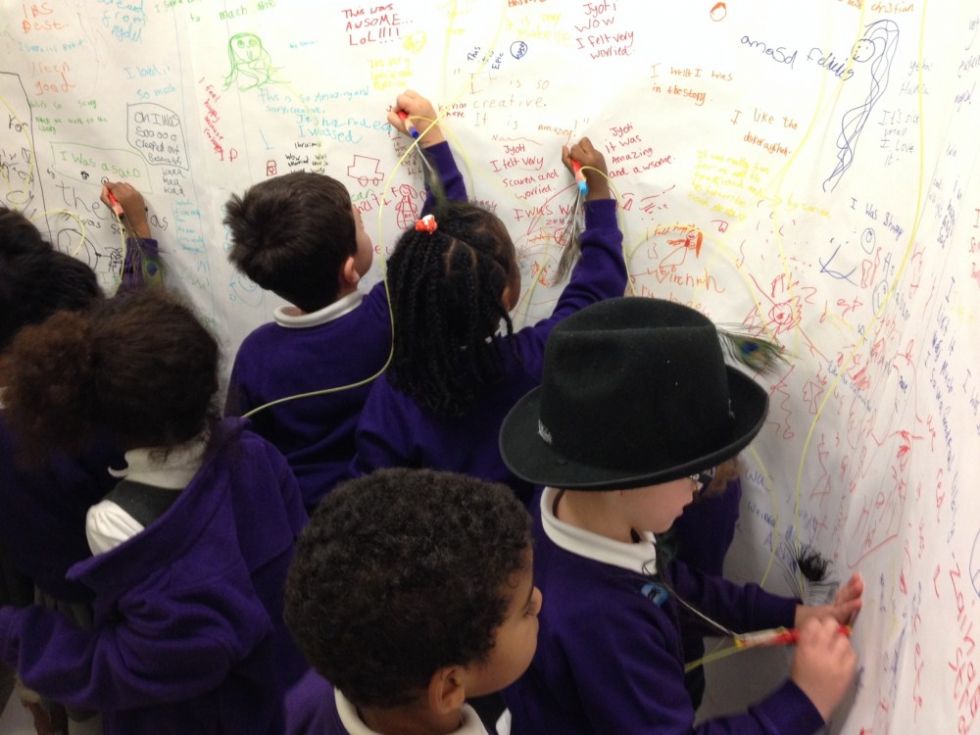 "What was that? That was the best thing ever!" yr 6 child
"I've been dreaming about stuff like this my whole life" yr 4 child.
"That was the best experience of my life!" yr 3 child.
"The concept is brilliant – oral story telling being kept alive allowing the listener to fill in the gaps. To make this experience so personal for the children is an art in itself" - Teaching & Learning Associate.
2015
My Hackney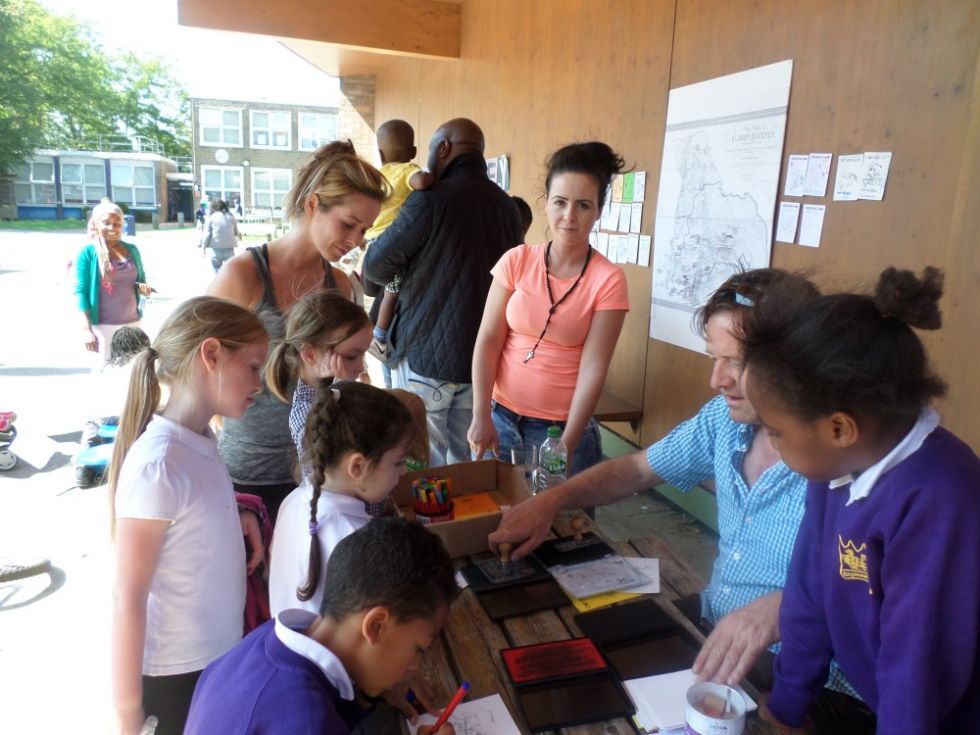 In 2015 Kingsmead collaborated with our sister school Gayhurst project and Michael ?? on an ambitious project titled My Hackney. Art was used as a creative response to the local area and values we share: Hackney values, British values, Global values, Human values. Children from all year groups from both schools made artworks that explored the local area and expressed themselves. These were exhibited in the Roundchapel as an enormous 3D map of Hackney during the annual Hackney Music Festival. The project made links with local arts organisations such as the Hackney Museum, Hackney Music Service, Barbican Guildhall and Hackney Empire..
You can find more information about the project as well as photos, poems and a video of the event, at https://myhackney.wordpress.com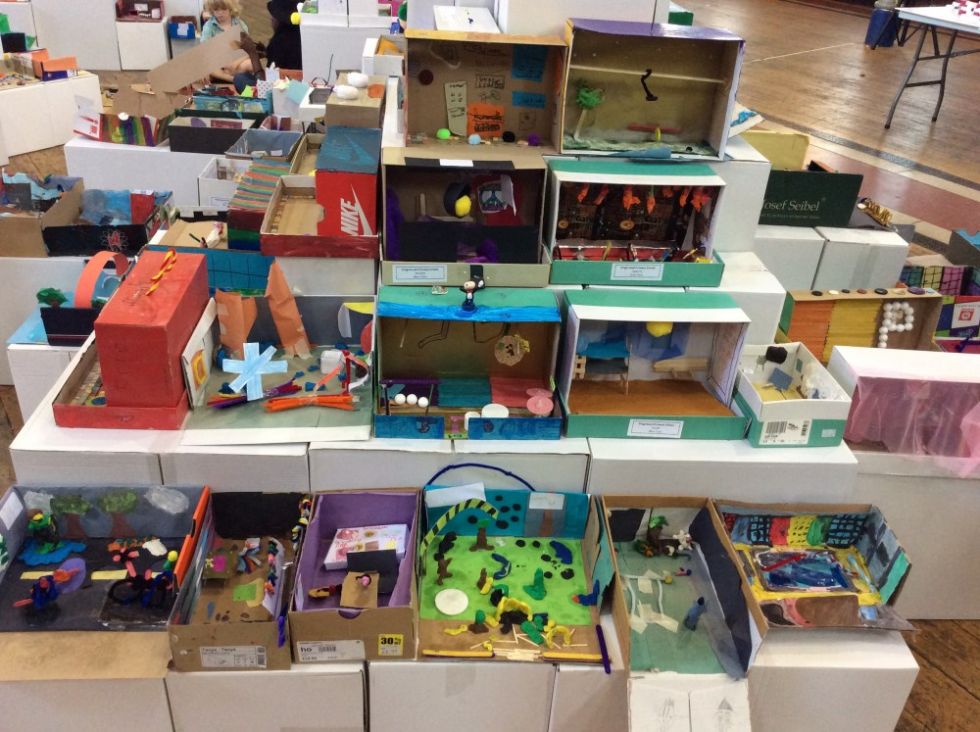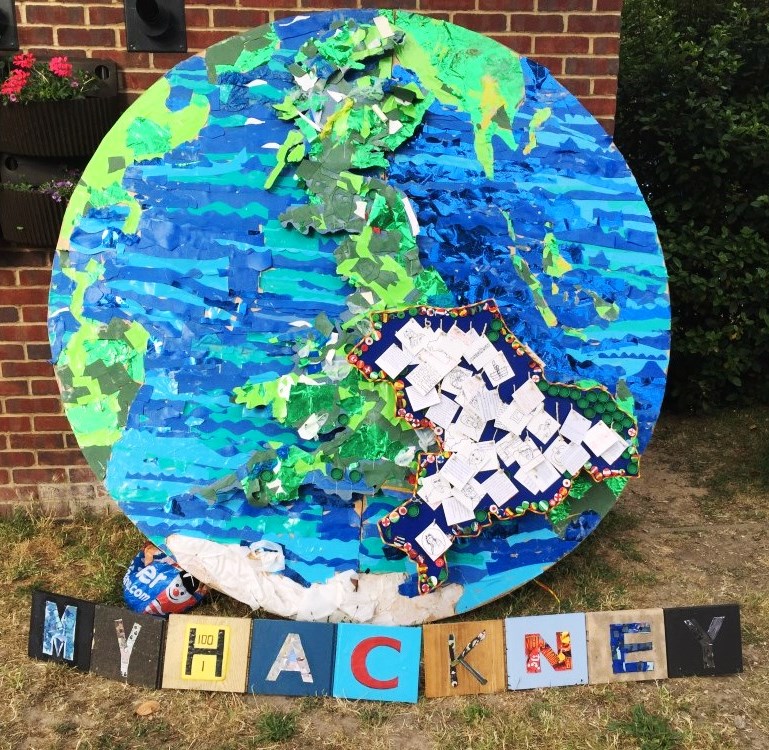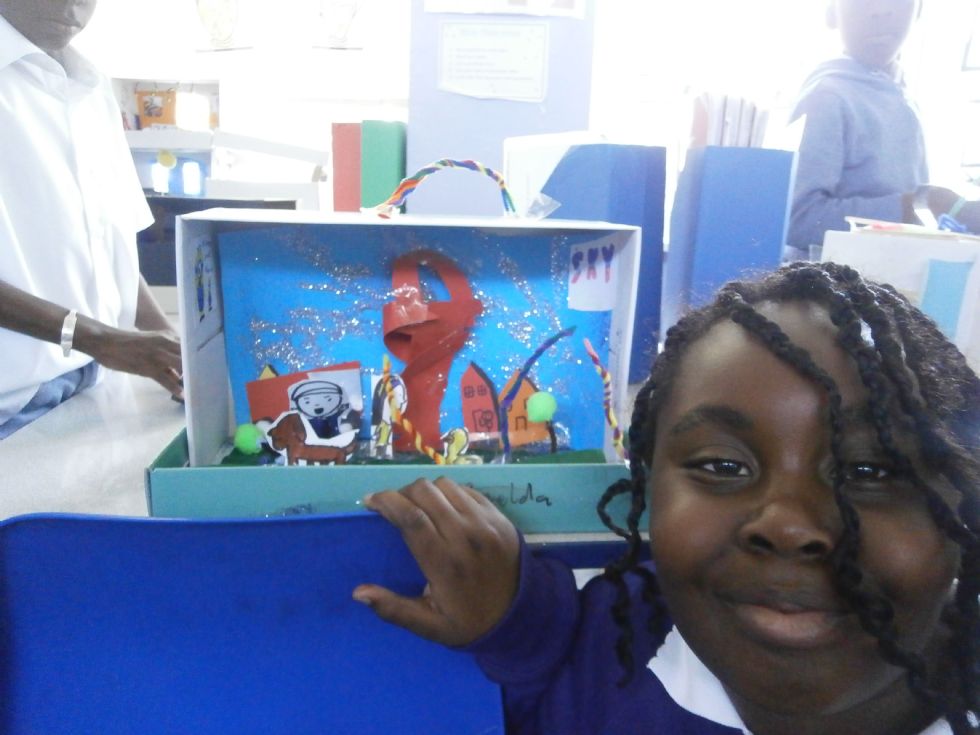 2016
Mayor's Music Summit performance
Dynamix perform at City Hall for the Mayor of London's Music Summit in 2016 to an audience of hundreds of music specialists and City Hall & Government leaders.
Trench Brothers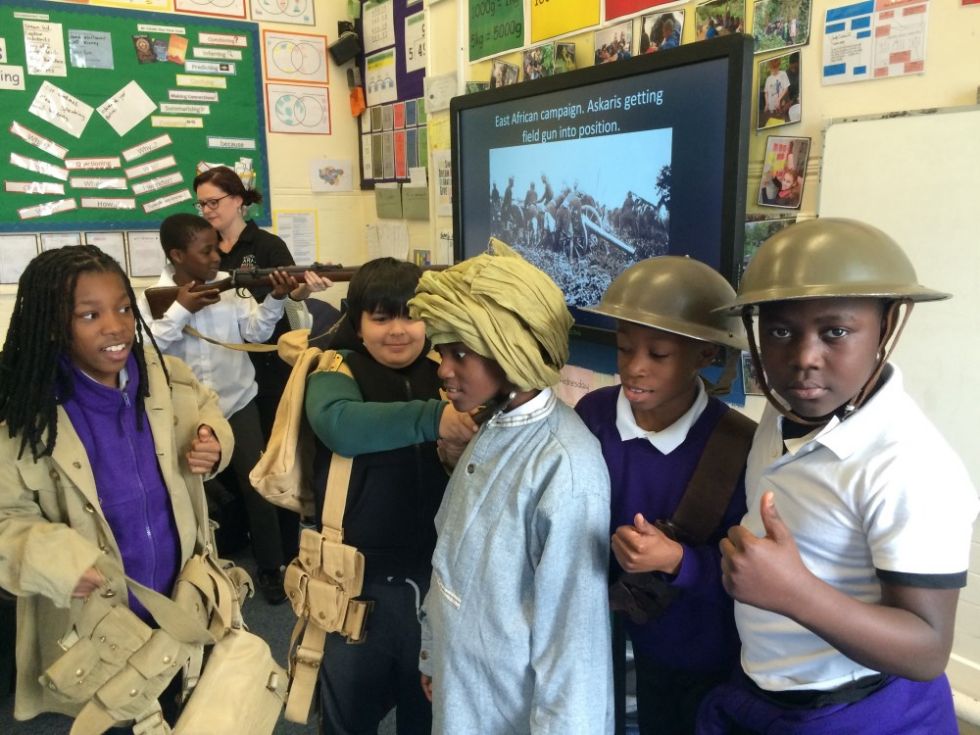 In 2016 we took part in Hackney Music Development Trust's project Trench which allowed Year 5 & 6 children to explore the role of ethnic minority soldiers in World War I through a variety of creative activities including drama, puppet making and song writing. The workshops culminated in a final performance at the Clapton Girl's Academy theatre
Water City Music Festival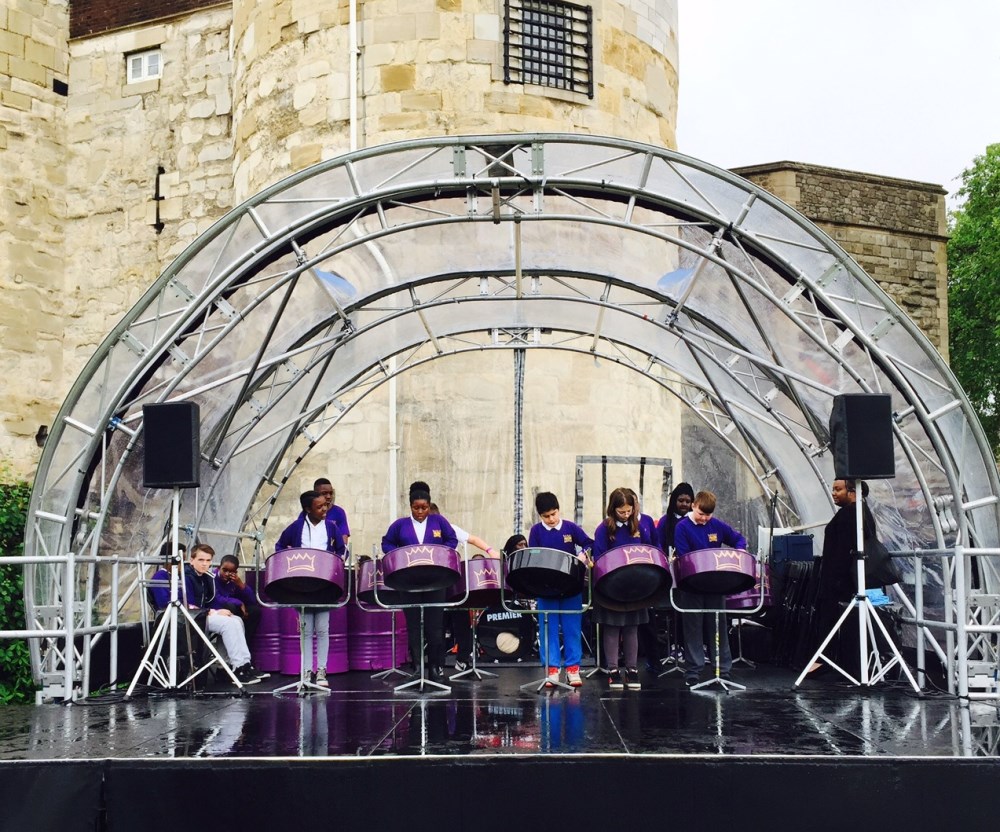 Our steel pans group performed to the public on a special stage outside the Tower of London as part of the Water City Music Festival
2017
Dynamix and Kingsmead's school choir perform at Barbican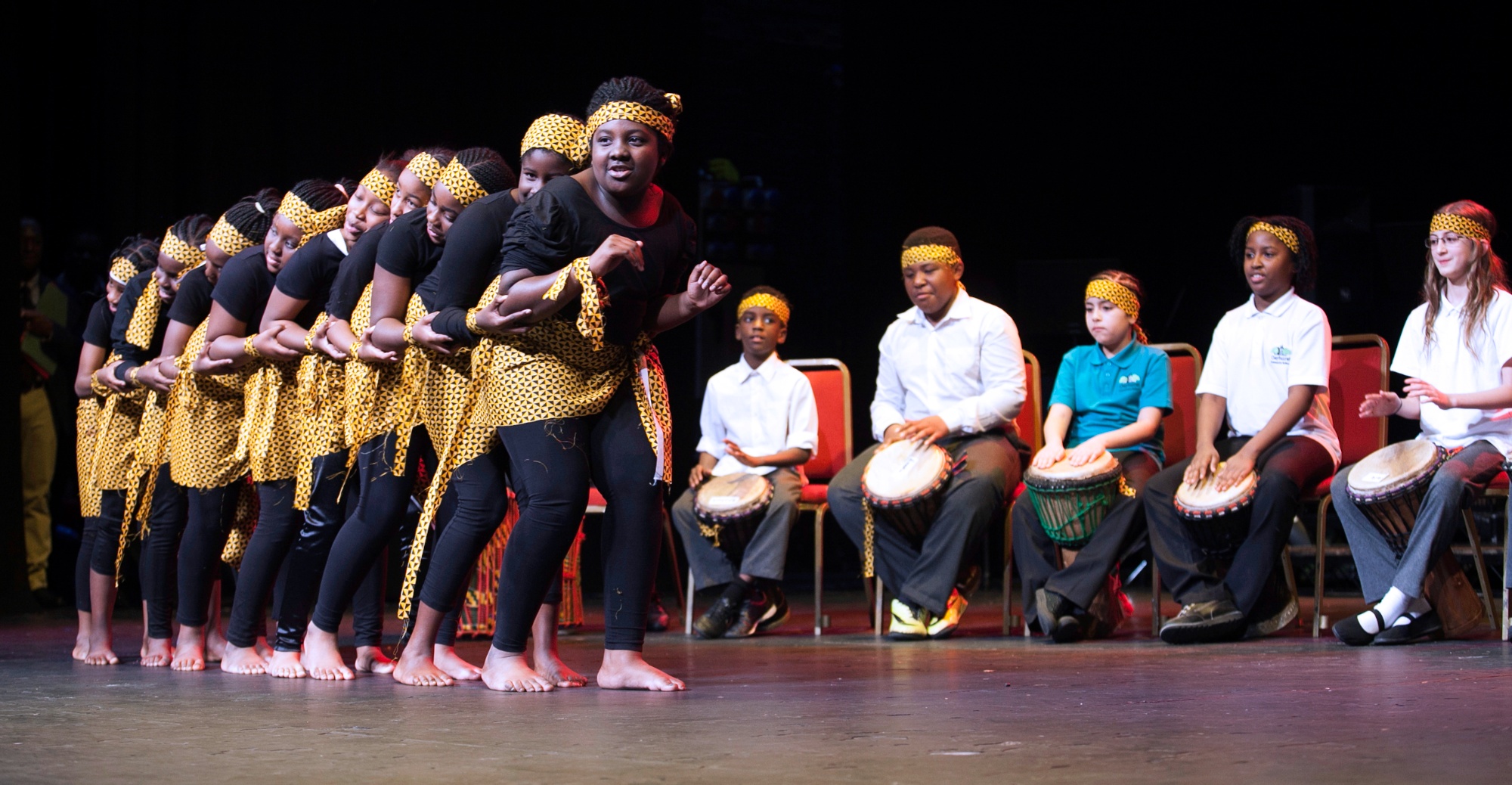 In 2017 our drumming and dance group and our school choir were invited to perform to an audience of over 1,600 at The Barbican, to celebrate 20 years of the Hackney Music Service.
Cosmo Kids
In 2017 we collaborated with creative director Tom Ollivier and local photographer Jorn Tomter on a photographic project taking a series of portraits of children as astronauts in space suits with their heritage countries flag. Children selected for the project all had connections to countries that do not have a space project. The project communicated a strong and important message of inclusion, equality and aspiration, linked to Science and Space.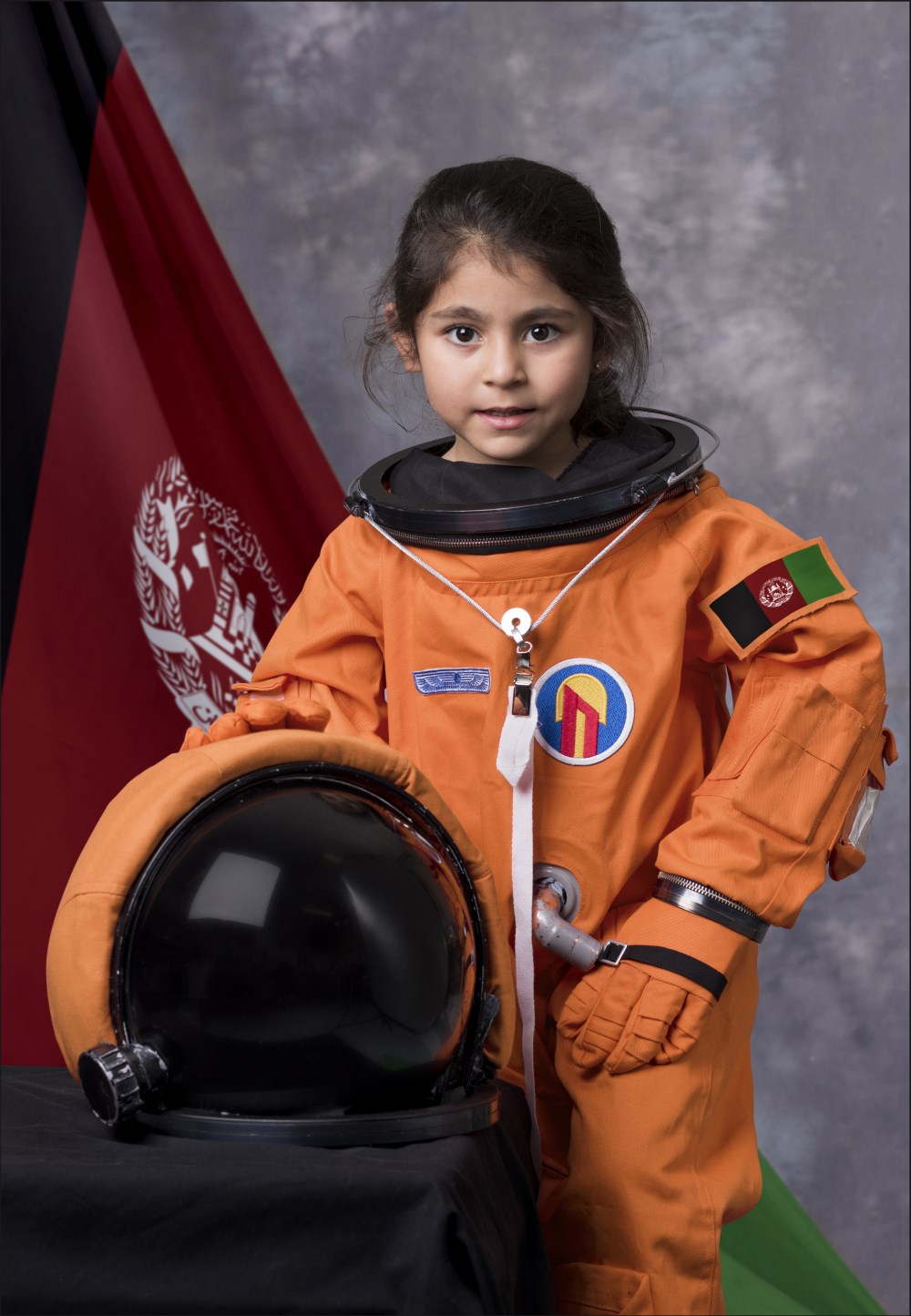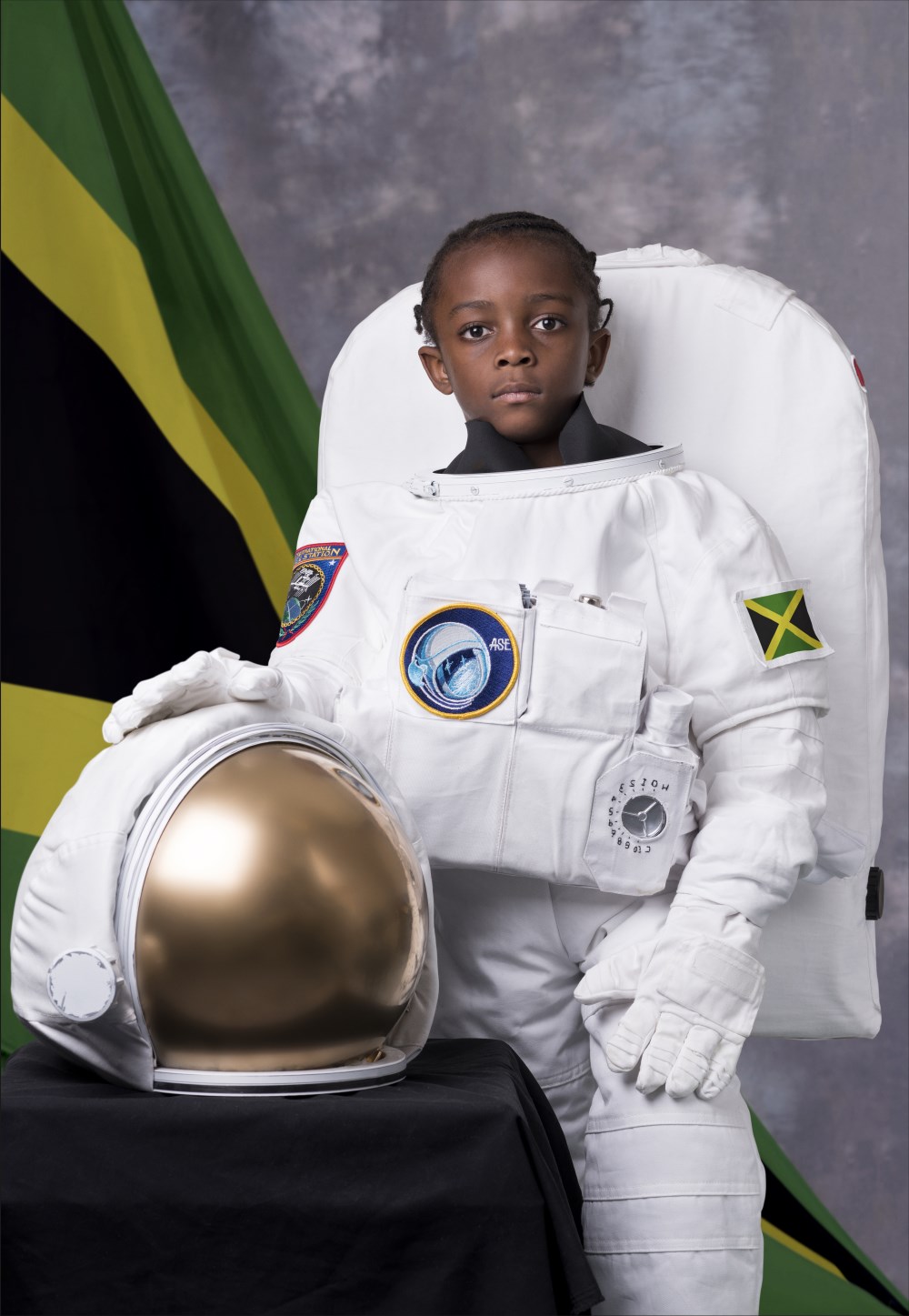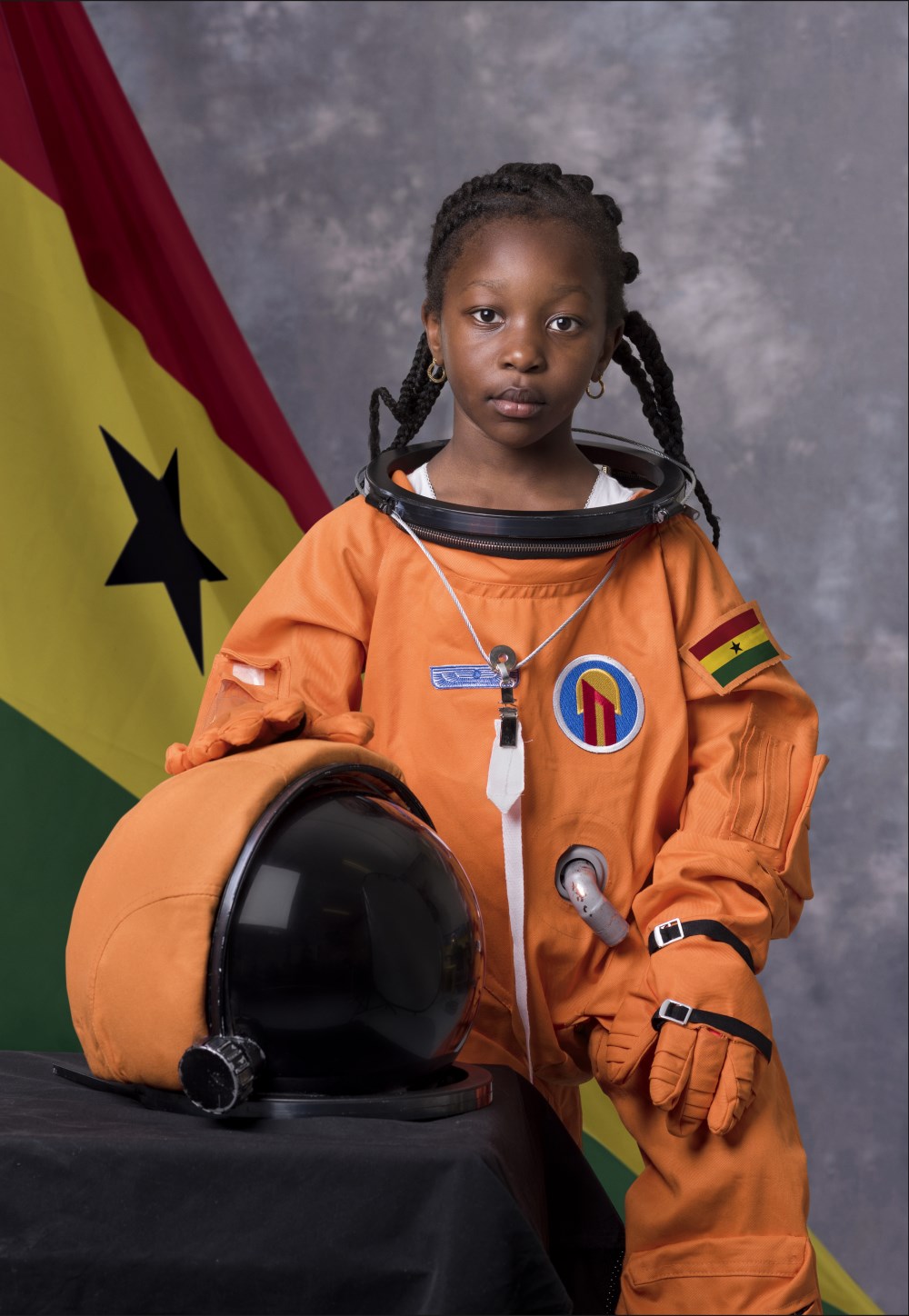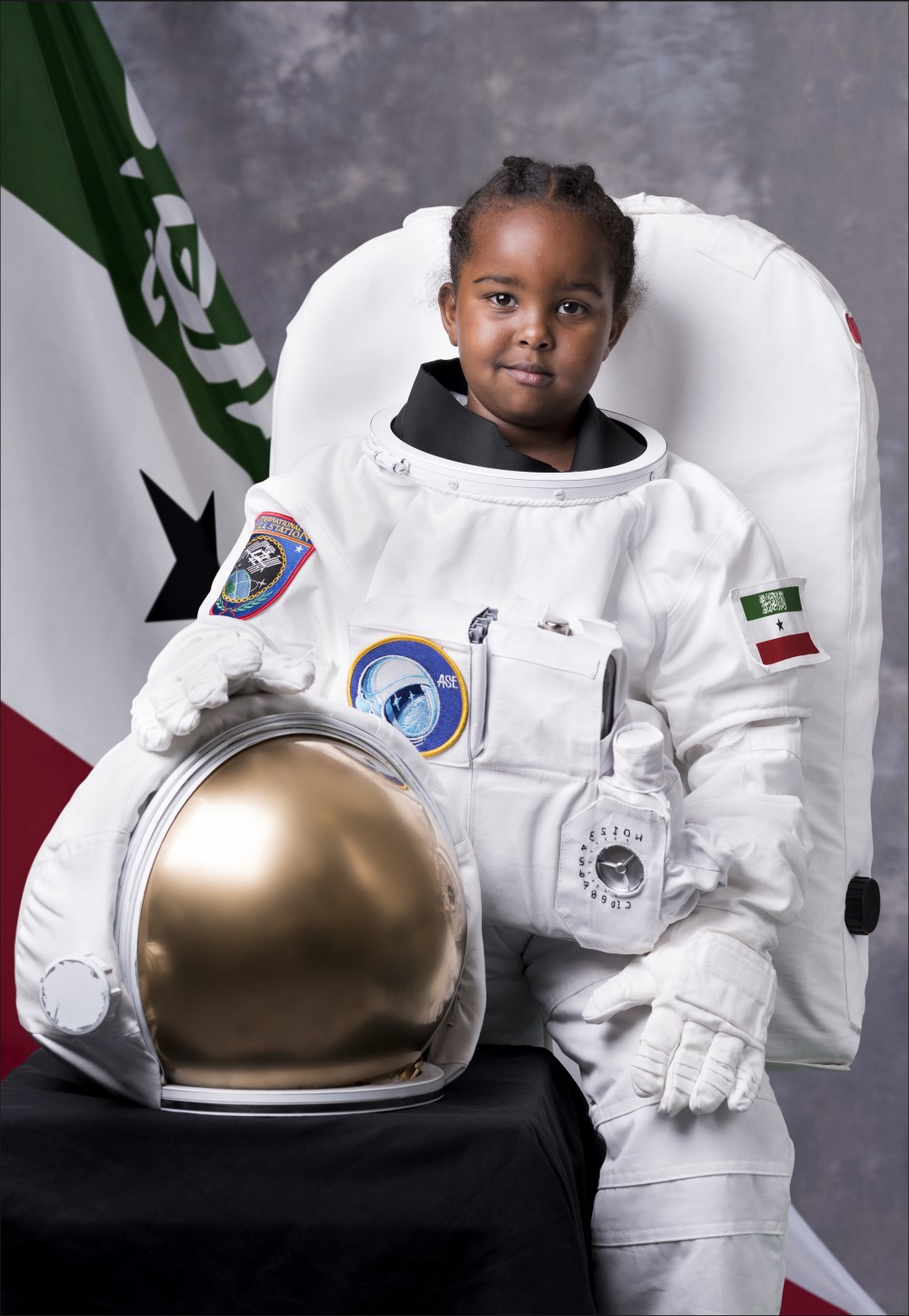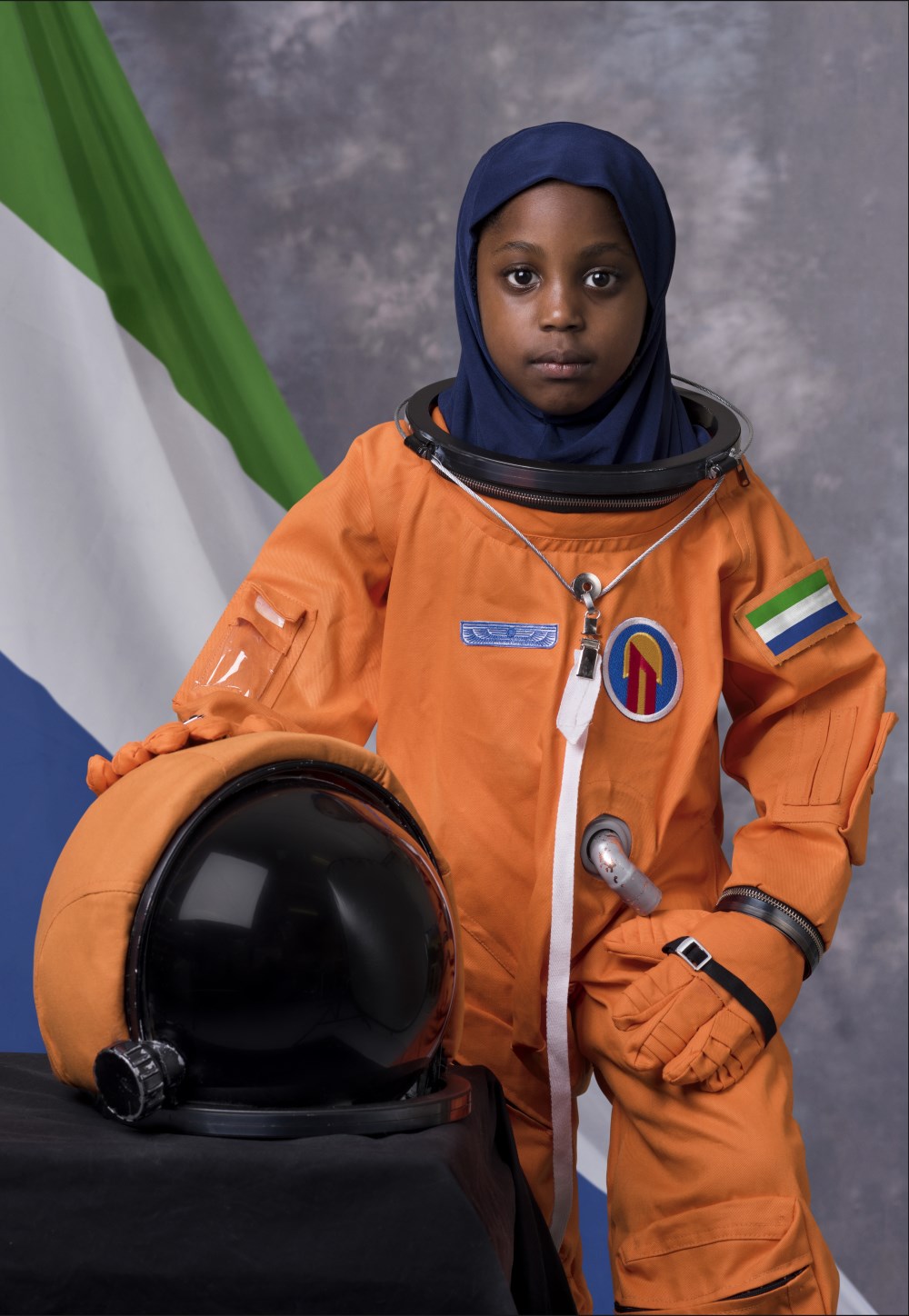 2018 - 2019
Tate Britain & The Steve McQueen Year 3 project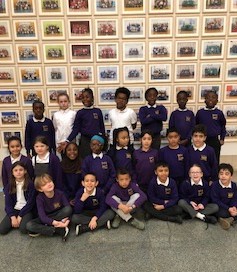 Our year 3 class took up the unique opportunity to be part of Steve McQueen's exhibition 'Year 3'. The children got so much from going and seeing their class portrait on display.
2019
Artburst – Shadow Stories animation project
A group of Year 6 children worked on an 8 week child led storytelling animation project with local arts group Artburst. The final animation was screened at the Hackney Picture House and was attended by the Mayor of Hackney. The aims of the project were to ignite a love of literacy, support children to achieve a high quality piece of work based on a piece of literature by an author associated with Hackney and increase confidence and communication & collaborative skills
2021
Stem Sisters project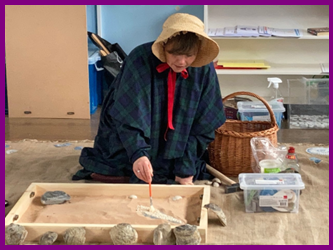 In 2021 we collaborated with the Hackney Music Development Trust again on Stem Sisters. Children in years 5 & 6 participated in an arts-based STEM project to inspire new generations to pursue an education and career in STEM. The project including a crystallography demonstration featuring Rosalind Franklin, Dorothy Hodgkin and Kathleen Lonsdale, and a costumer interpreter workshop drawing children into Mary Anning's world of fossils.
New International Encounter Theatre Company
Our year 6 children took part in a series of immersive workshops about Shakespeare's tragedy Hamlet, for NIE theatre company's Shakespeare in a Suitcase project.
Welcoming Little Amal to London
Children from Kingsmead and our two partner schools,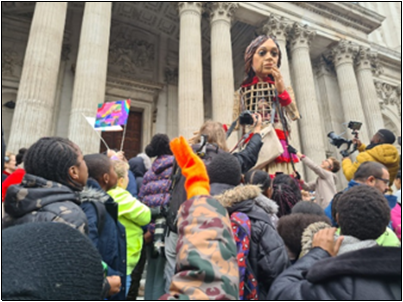 Gayhurst and Mandeville were invited to be part of the group of school children welcoming Little Amal to London when she visited St Paul's Cathedral in November 2021. Little Amal is a giant puppet, who walked all the way from the Syrian/Turkish border to raise awareness of the plight of child refugees. In preparation for the event our performers were lucky enough to work with some of theatre and film's greatest practitioners including, director Phyllida Lloyd who directed Mamma Mia! and The Iron Lady; Nick Skilbeck, Musical Director of West End Musicals such as, Tina – The Musical, Sweeney Todd, Hairspray, Billy Elliot the Musical, Charlie and the Chocolate Factory and Sister Act the Musical; and choreographers, Anthony Van Laast and Nichola Treherene who have worked both in film and theatre including, Mama Mia and Beauty and the Beast Director
E8 UFO Public Art project with Tom Pearman
Kingsmead was one of 10 primary schools to take part in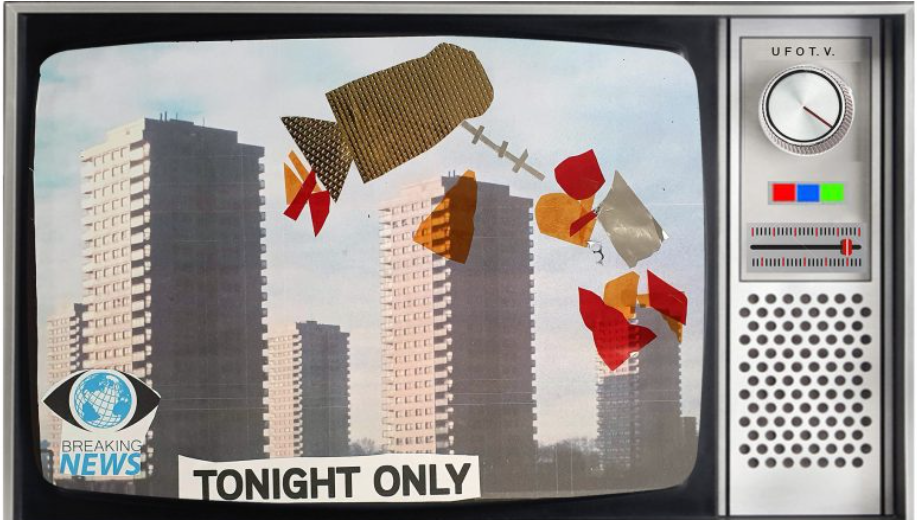 a public art project with artist Tom Pearman, funded by the Arts Council. The aim of the project was to deliver a high quality community public art scheme teaching key creative skills to culturally diverse target groups. The artworks created were on display in the Rio Cinema foyer
2022
Wayne McGregor Dance Studio
In 2022 Kingsmead dancers undertook a really exciting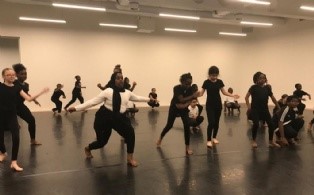 collaboration with the world renowned Wayne McGregor contemporary dance group at their nearby Studio Wayne McGregor. Over a period of several months the children worked on developing a piece of contemporary dance to showcase at Studio Wayne McGregor. They also got to watch the Wayne McGregor dancer group rehearsing a couple of their own dances. You can watch the lovely film made about the exciting collaboration here
The World Re-Imagined
Kingsmead took part in the World Re-Imagined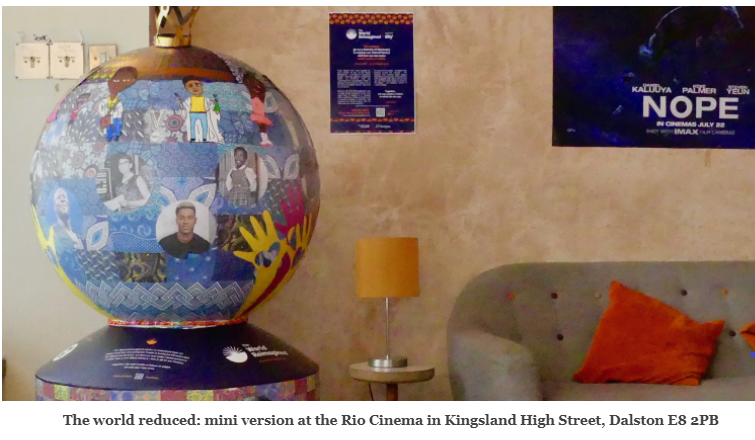 project - a ground-breaking, national art education project to transform how we understand the Transatlantic Slave Trade and its impact on all of us. Year 5 & 6 children created a globe artwork that was on display in Hackney. We are fortunate to have one of the original artists Globes, Olivia Twist permanently installed in the front entrance of the school. Hackney's community globe artist is by Olivia Twist and was the 6th globe on the Hackney x Newham trail.
2023
Stikman at Southbank
In 2023 our Year 5 class took part in a wonderful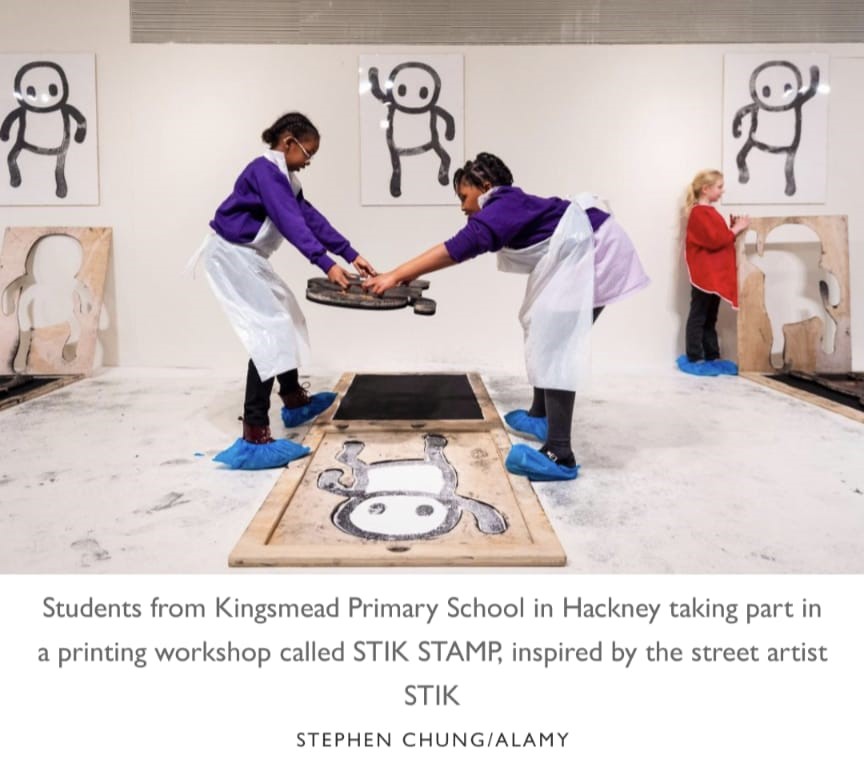 printing workshop titled Stik Stamp with acclaimed Hackney based street artist Stik. The Stik Stamp workshop introduced the children to the artform, followed by the children creating their own bespoke water based ink prints with large bespoke stamps made by the artist.
https://www.southbankcentre.co.uk/whats-on/family-young-people/stik-stamp?eventId=930166
Hamlet at the National Theatre
Before going to see a special production of Hamlet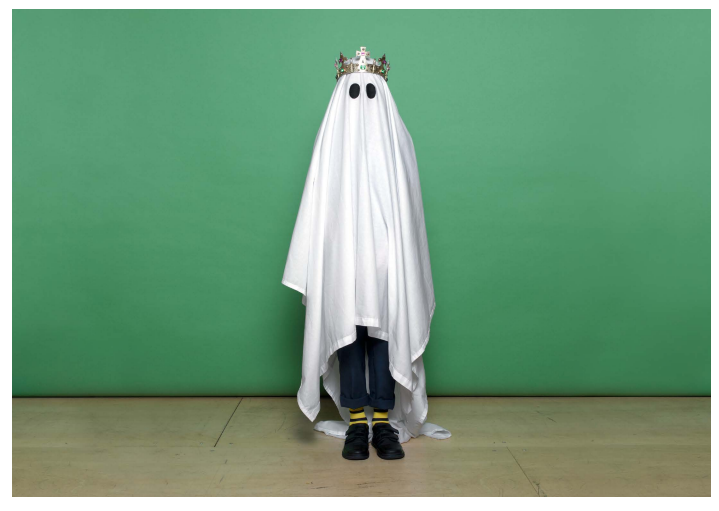 (reimagined for young audiences by Jude Christian) performed at the National Theatre, our year 5 pupils took part in a pre-performance workshop at Kingsmead, delivered by drama practitioners, preparing the children to watch the show, introducing them to the plot, characters and Shakespearean language.