School Journey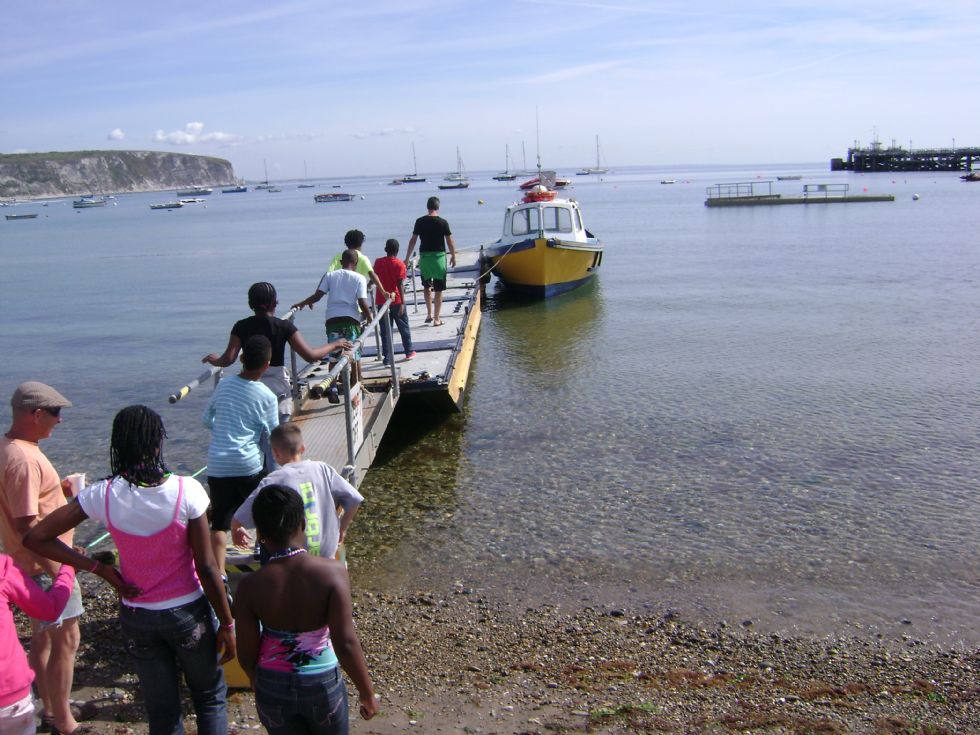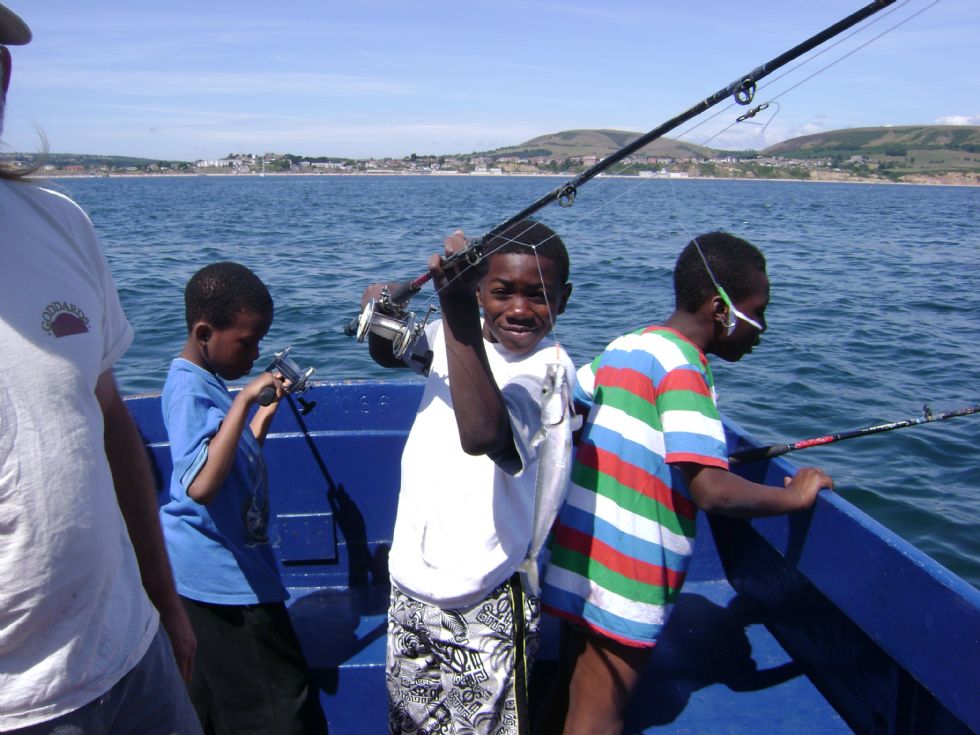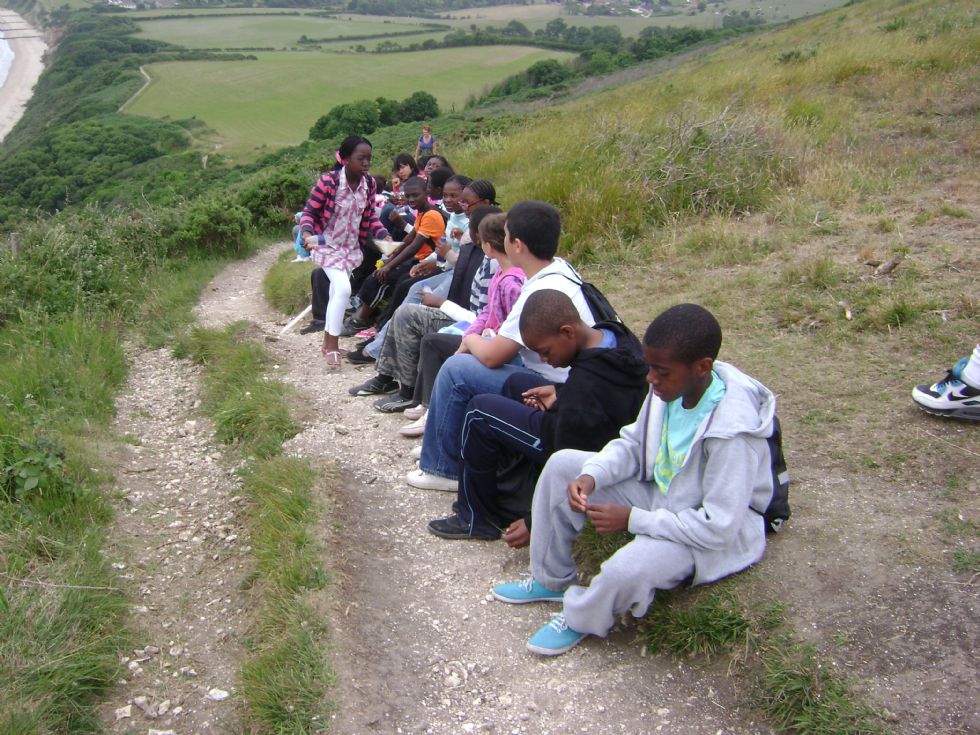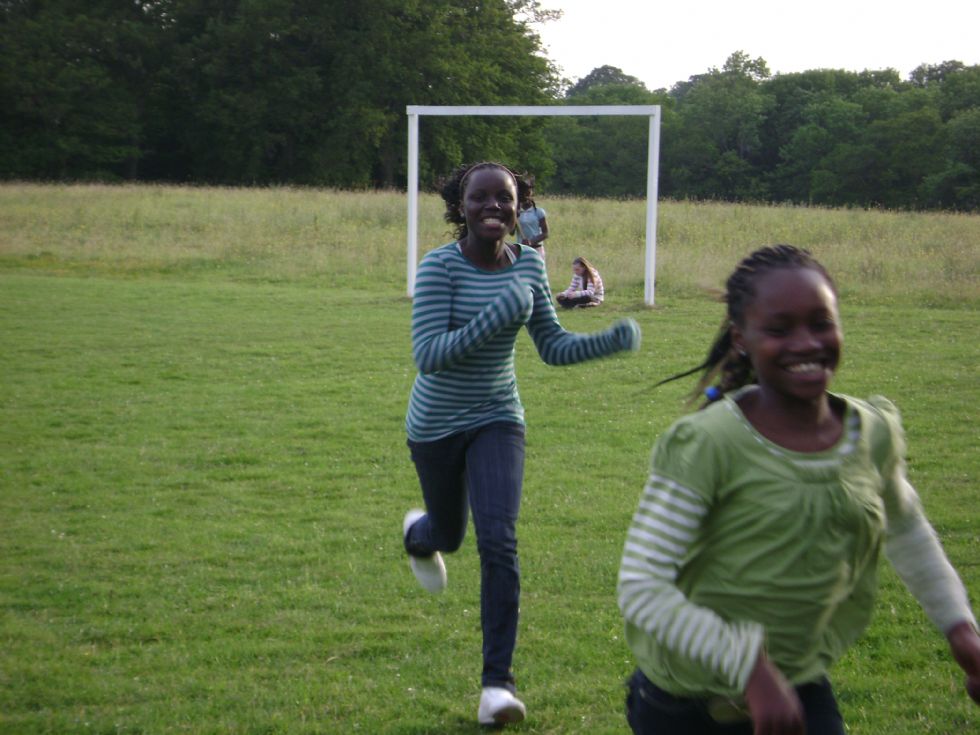 Every year in the Summer Term, Year 6 and some of Year 5 go on a residential trip from Monday to Friday. The aim is to give the children a broader life experience, to learn new skills and to increase children's independence before they go to secondary school. In recent years they have taken part in abseiling, archery, go-karting, river walking, mackerel fishing and visited many different historic sites.
This year children are staying at a campsite near Dover, organised by The Garden Classroom for a Seashores Adventure!
News from 2019 School Journey - St Margaret's Bay, Kent
Monday 10th June
And we're off! Arrived safely at train station and enjoyed a lovely walk to campsite through fields and on to beach. The children are settling in nicely. "What a beautiful sound the rain makes on the tent canvas....hypnotically relaxing!" - Roderick.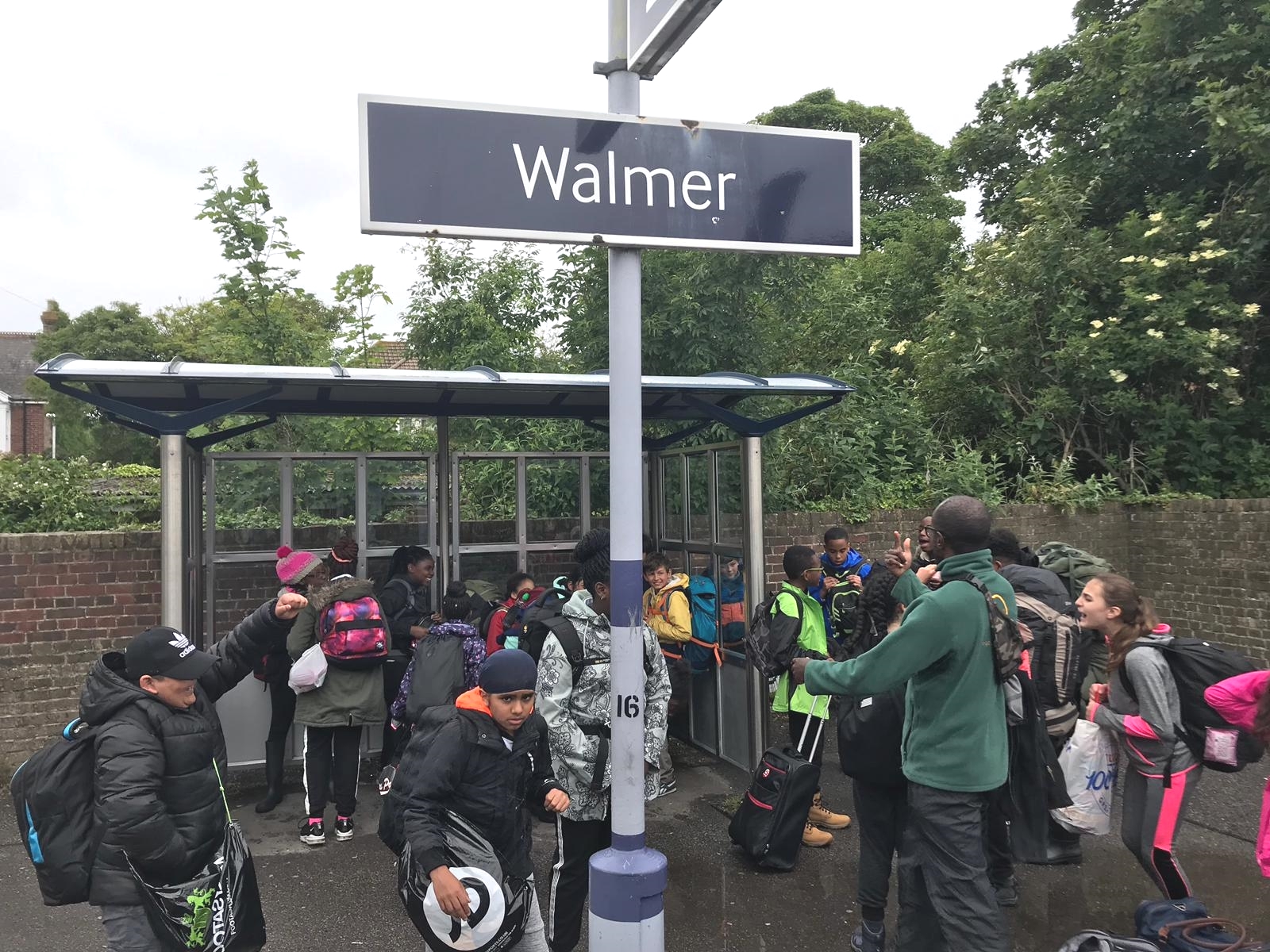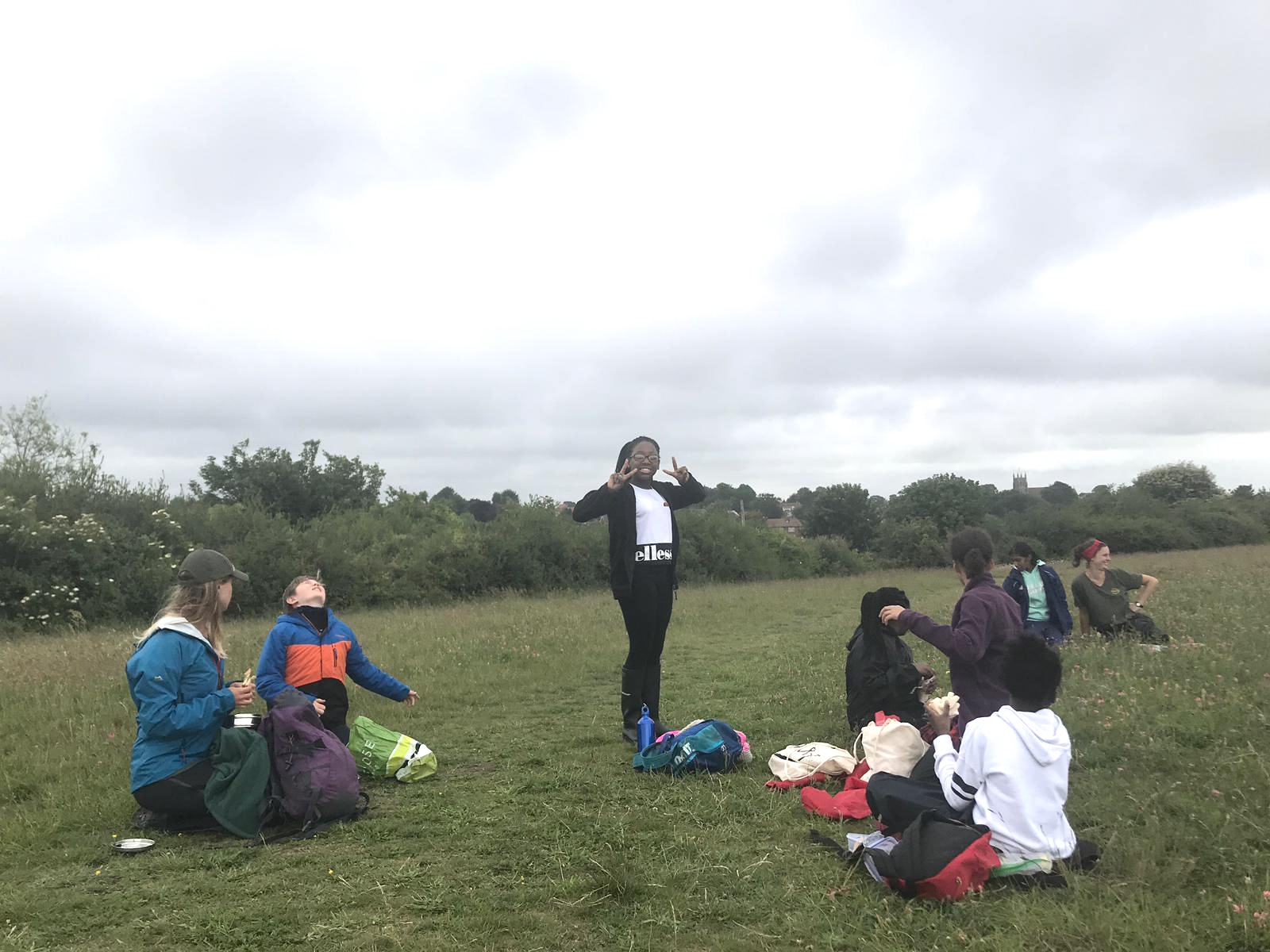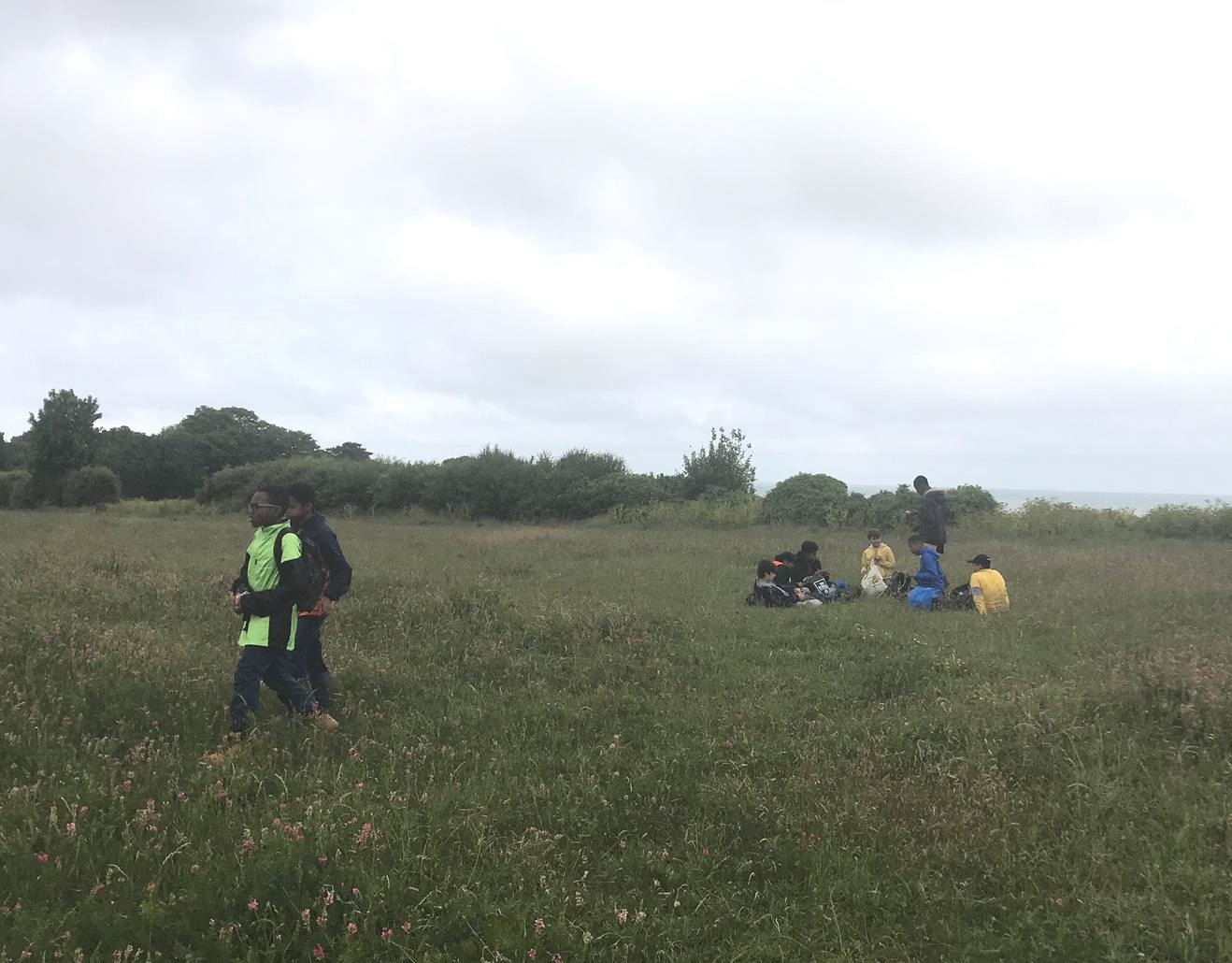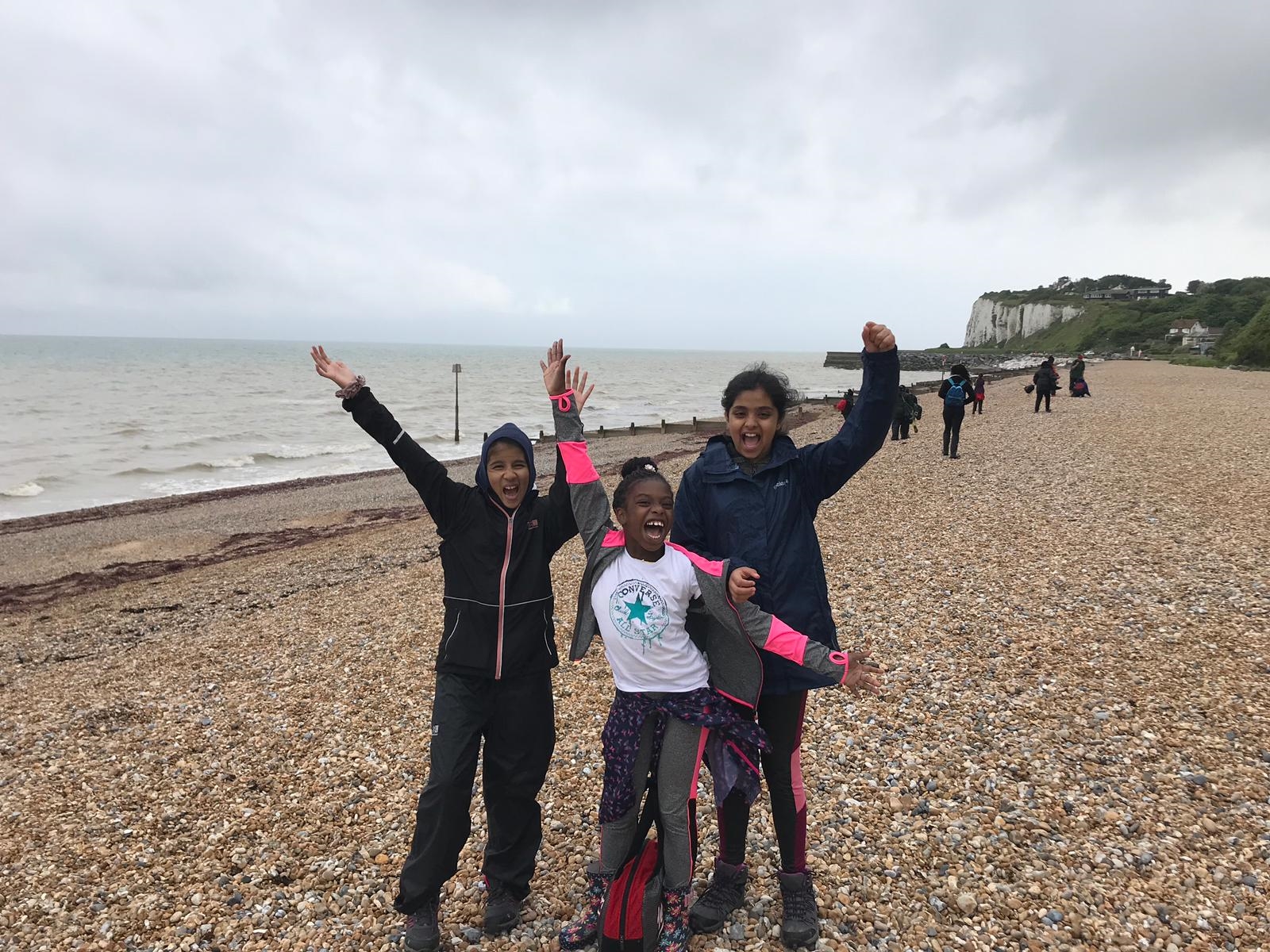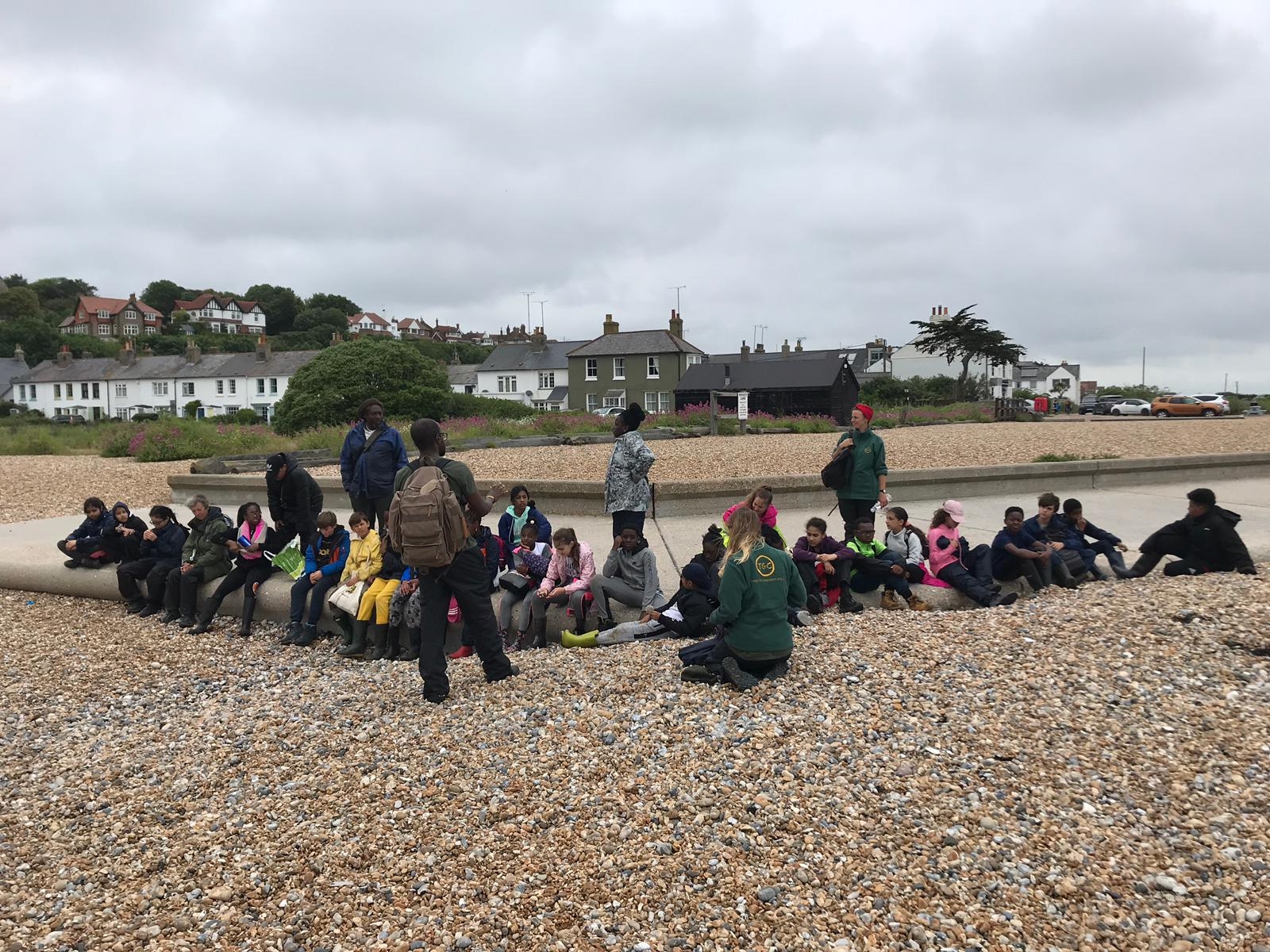 Tuesday 11th June
Good morning. We spent the night in the dormitories here at the campsite as there was a chance of thunderstorms but the weather was fine in the end. First night in tents will be tonight. Carousel of crafty activities this morning after a hearty breakfast of porridge followed by eggs and beans. Children (and adults) are all well and looking forward to some brighter weather!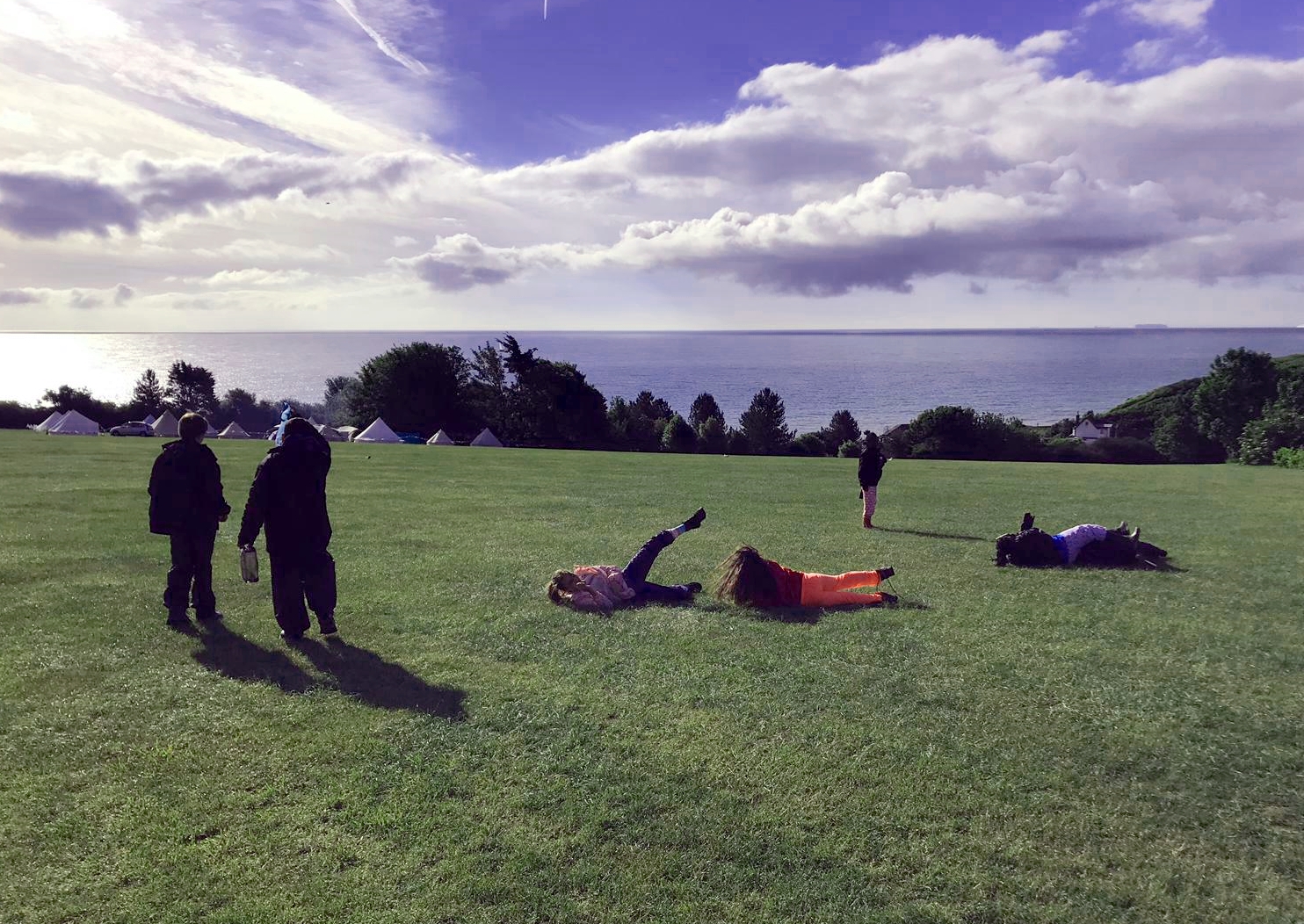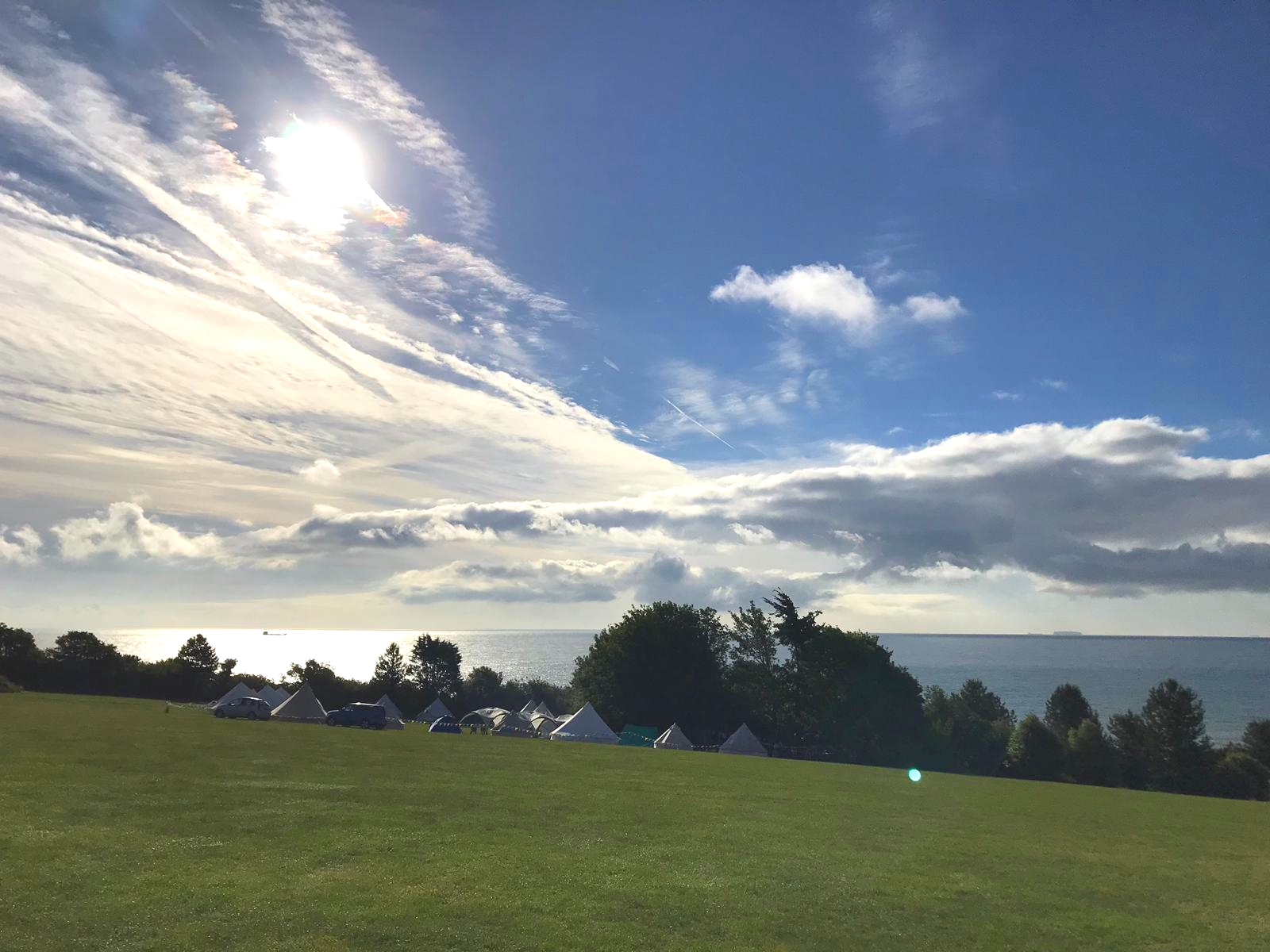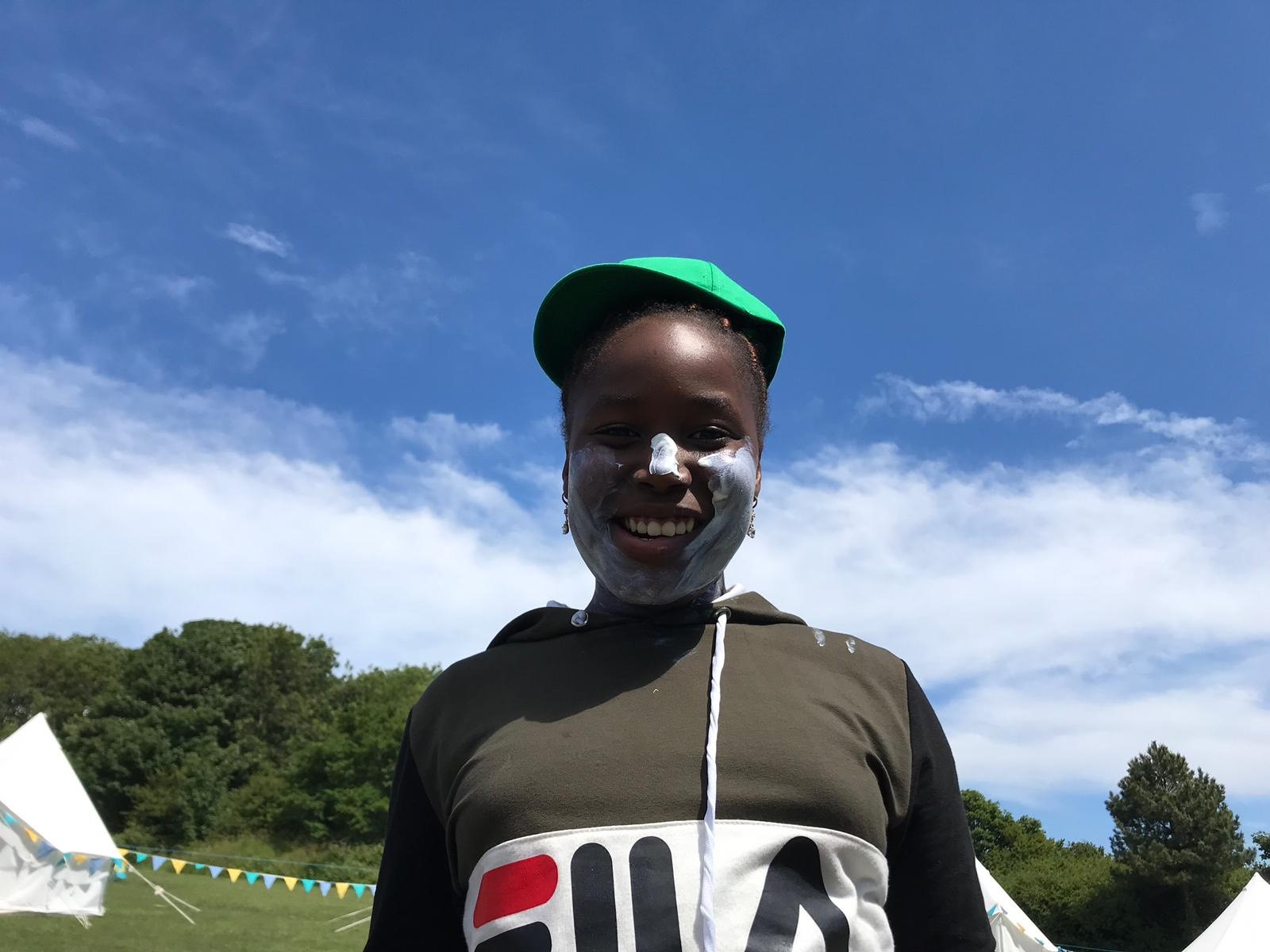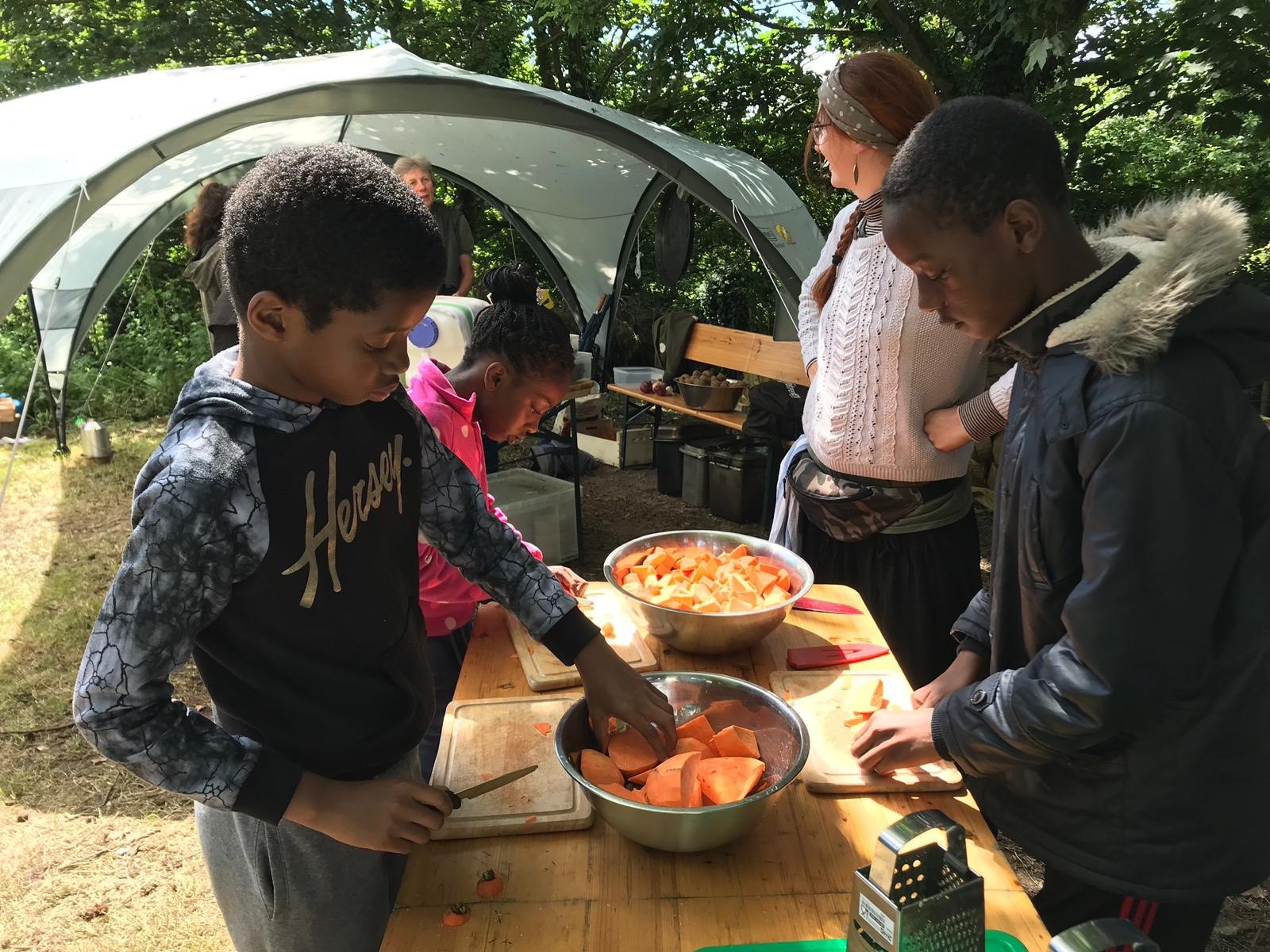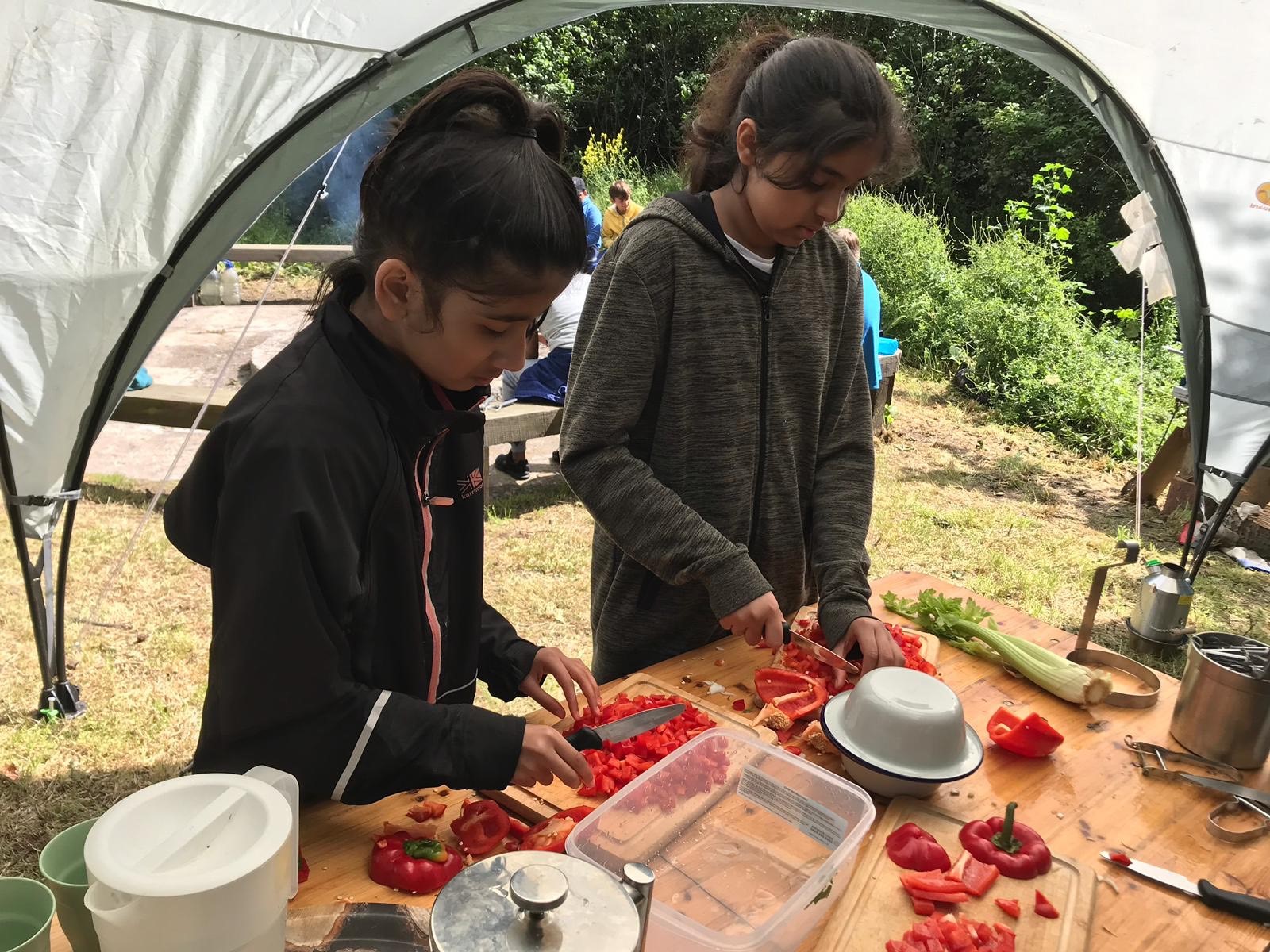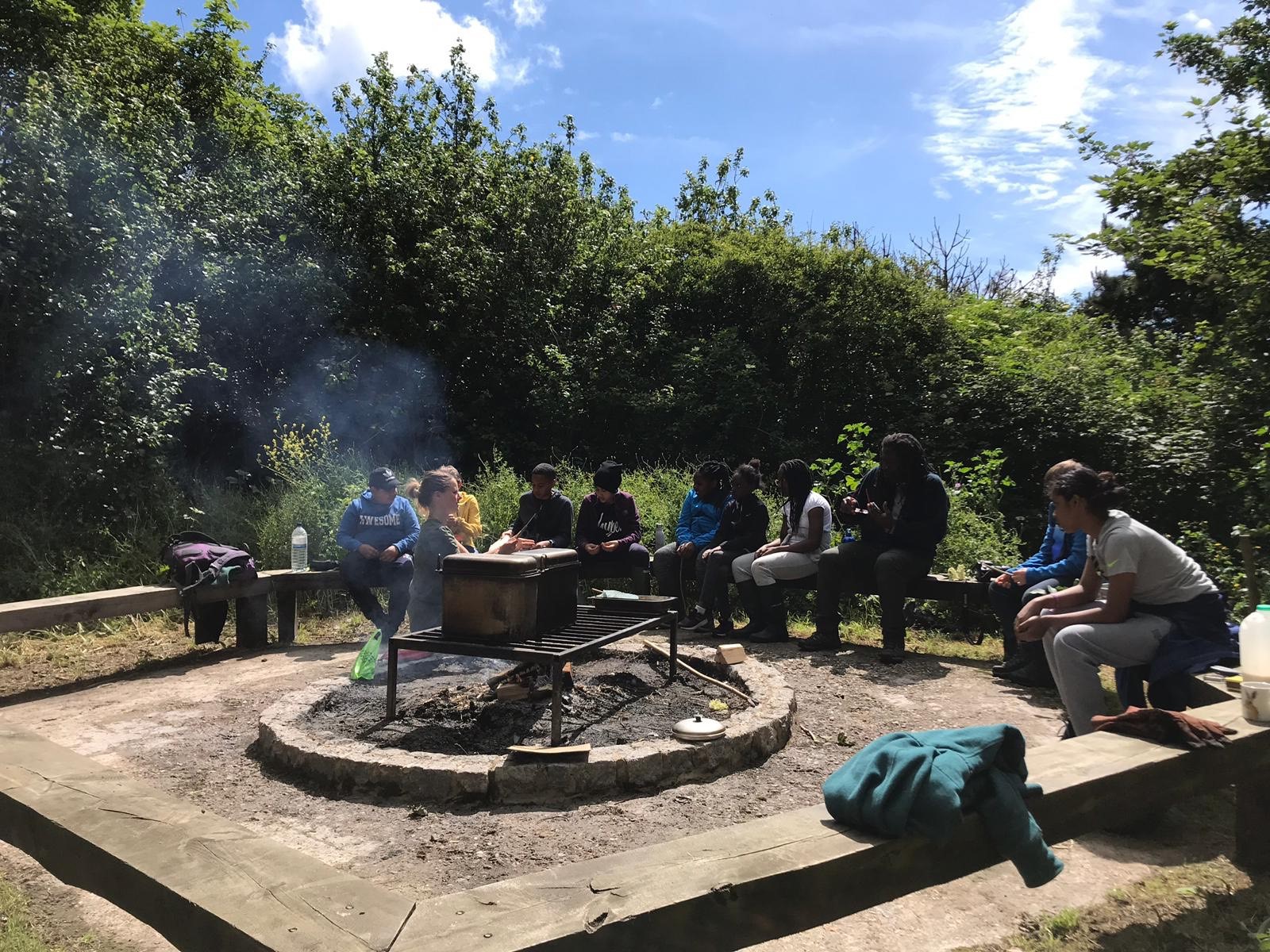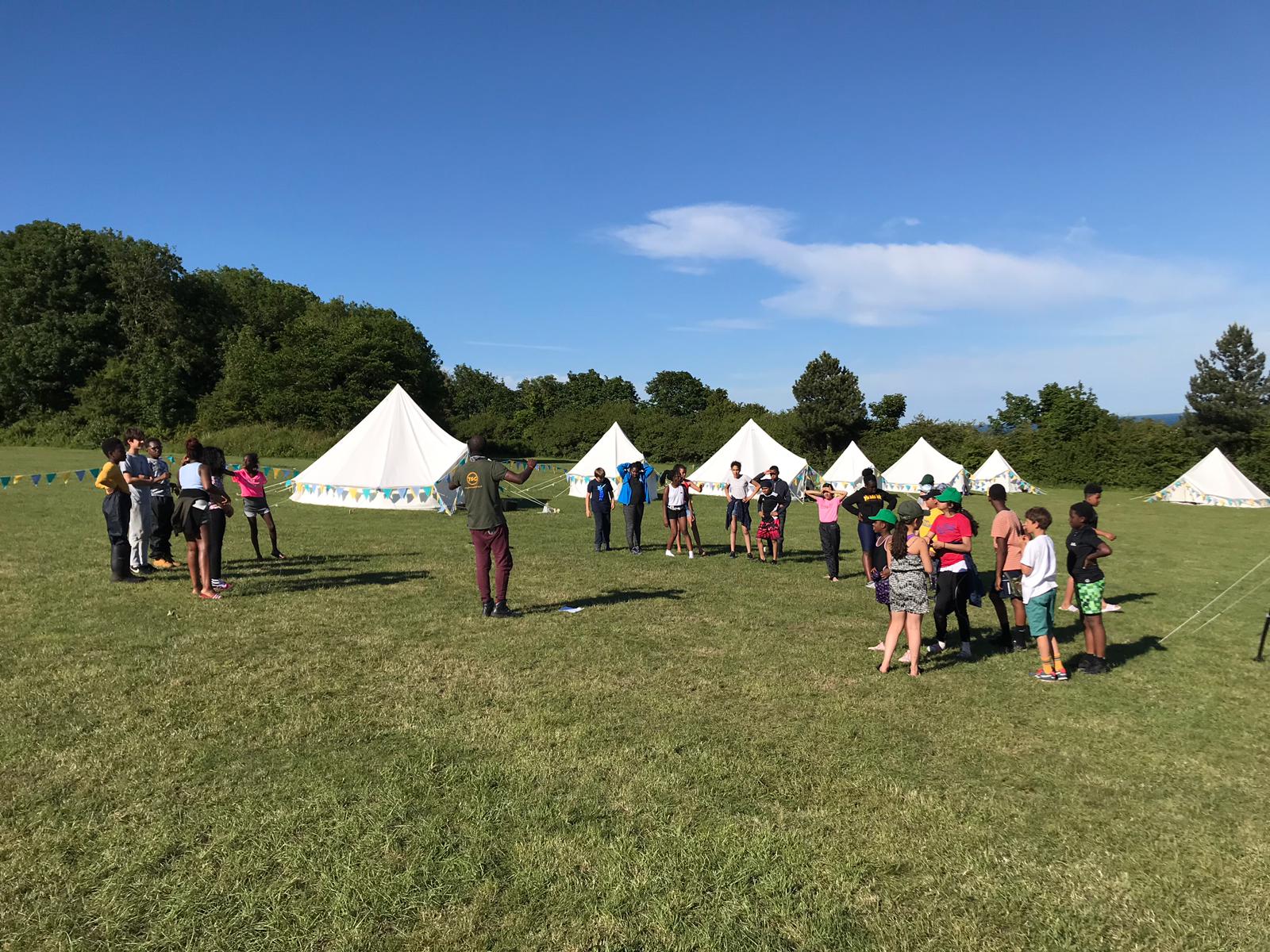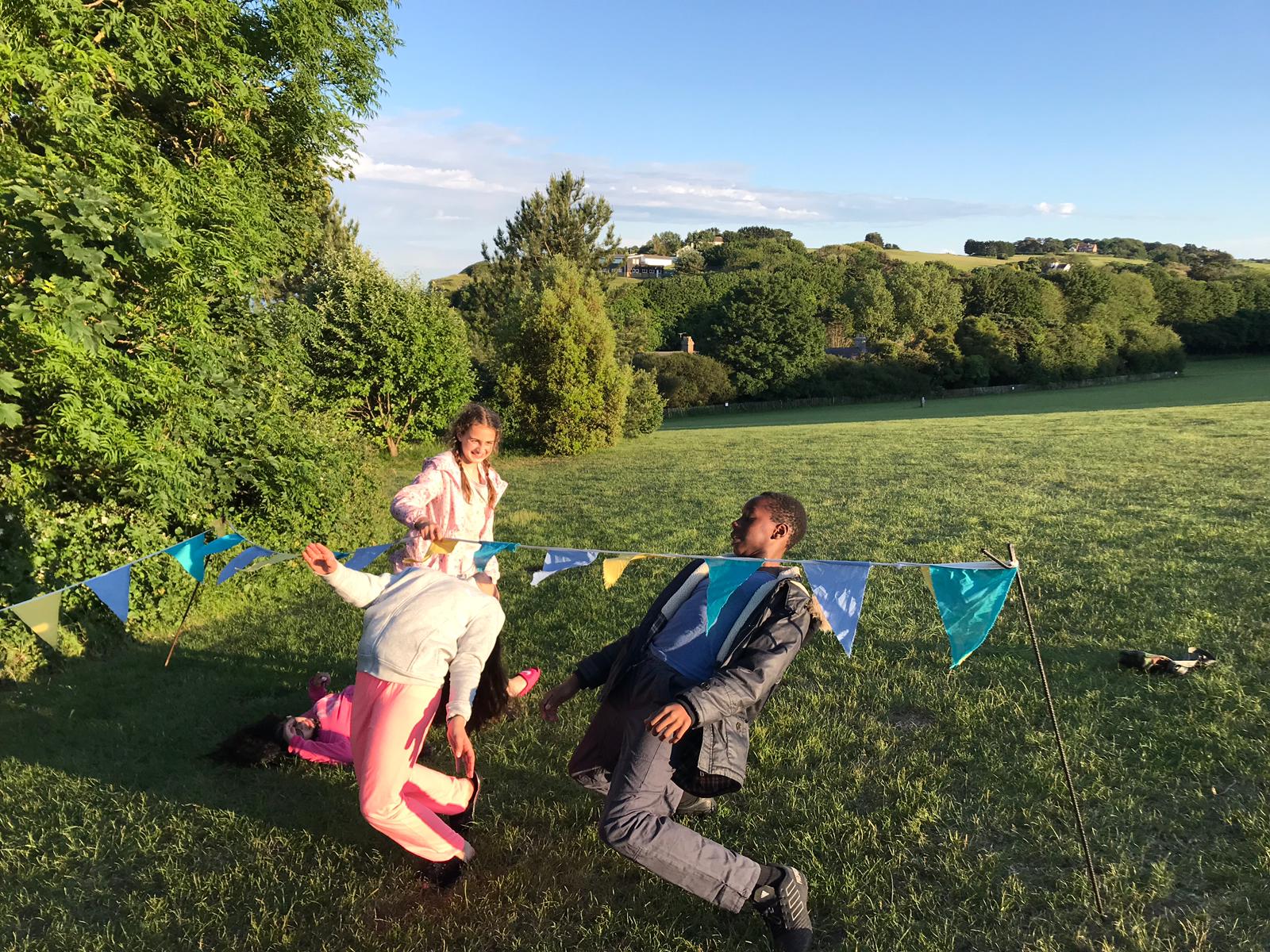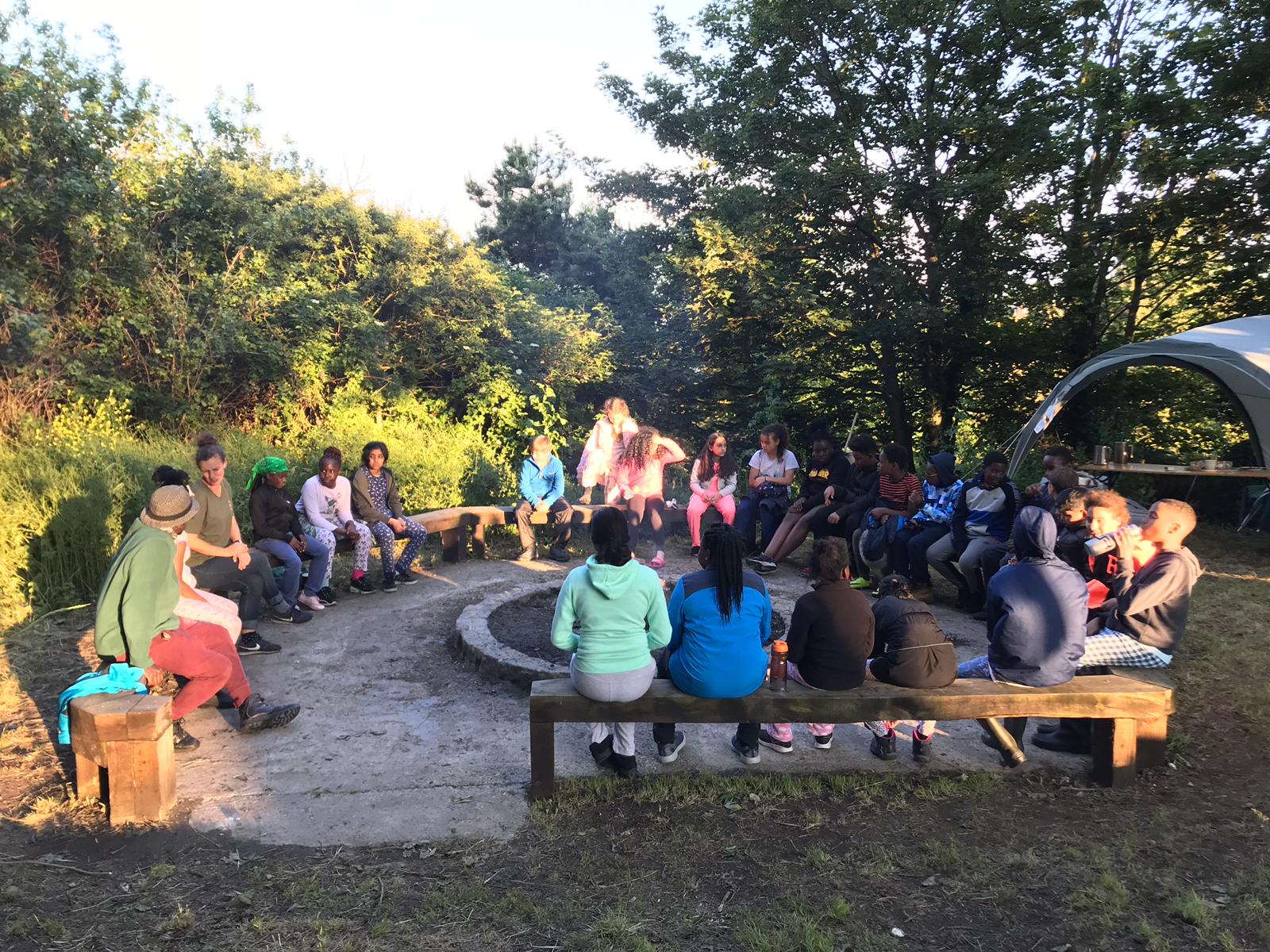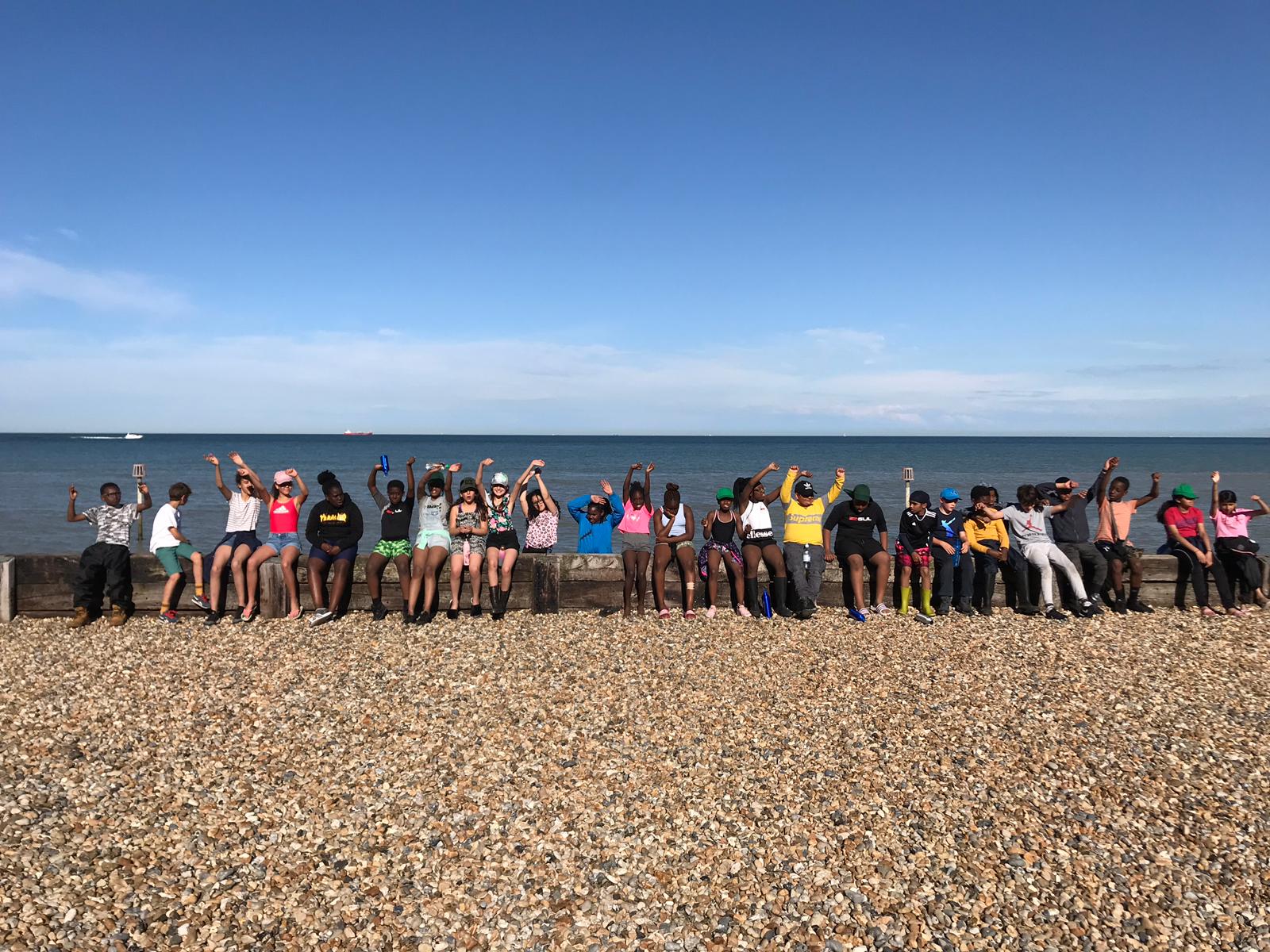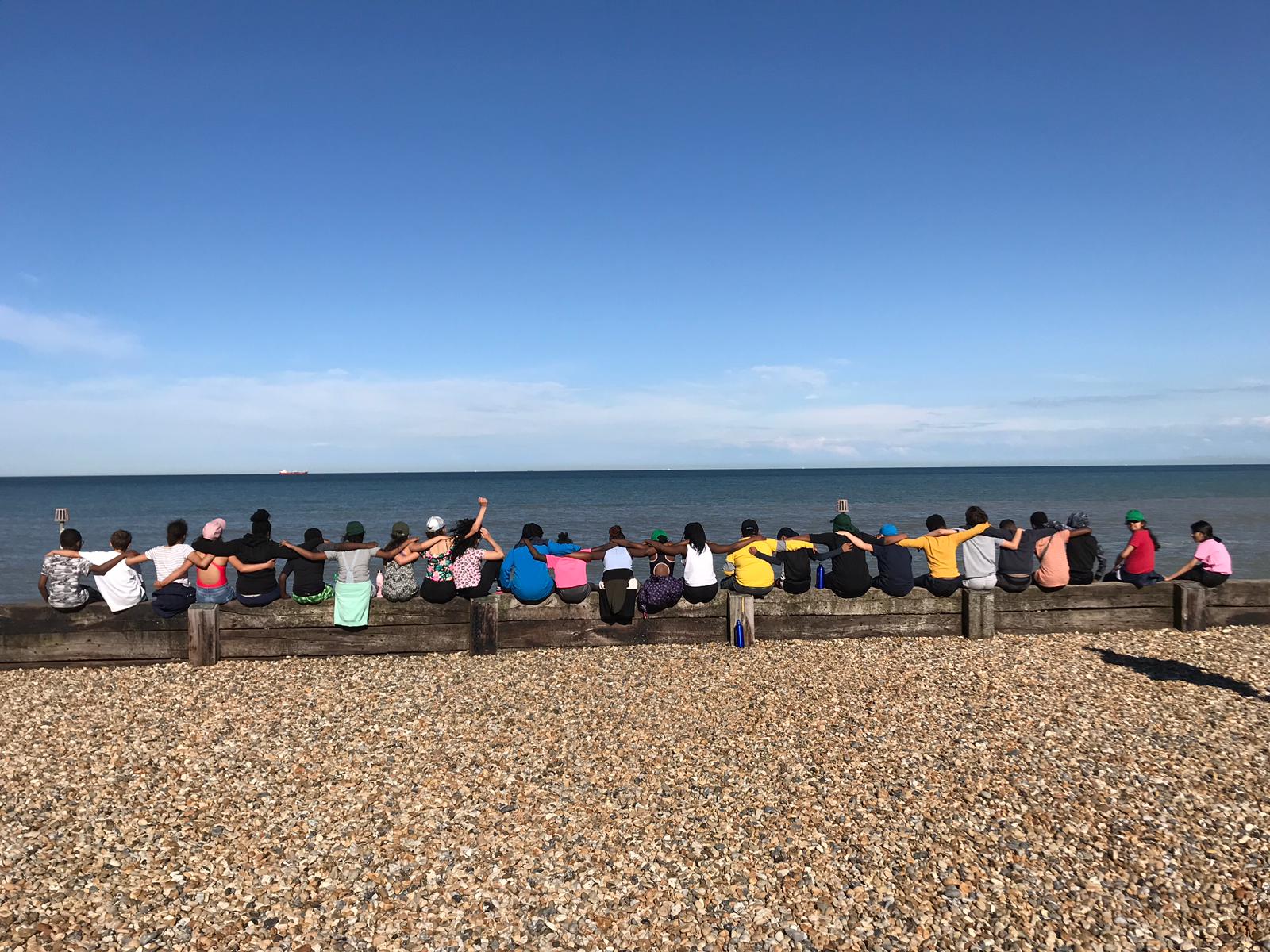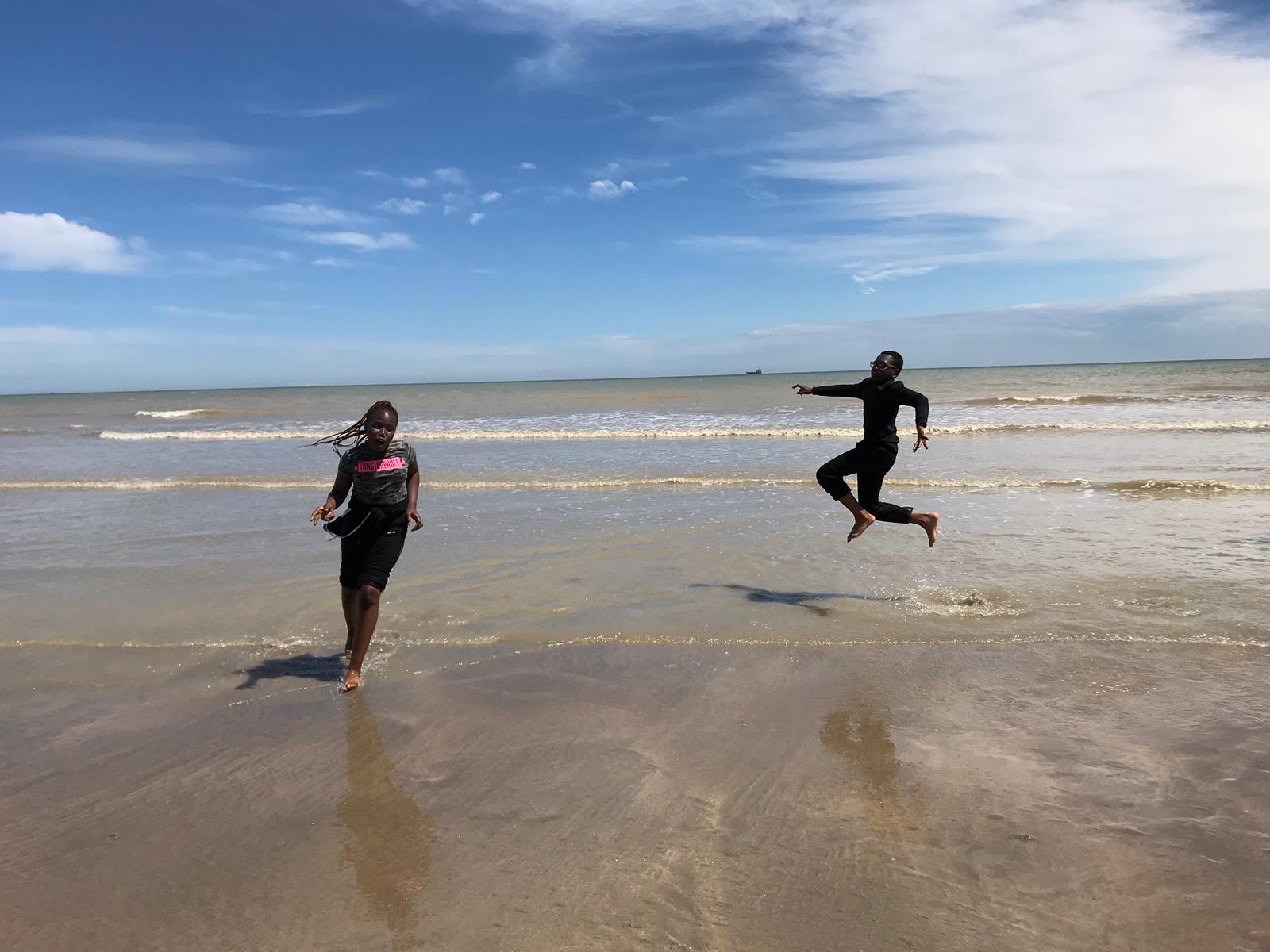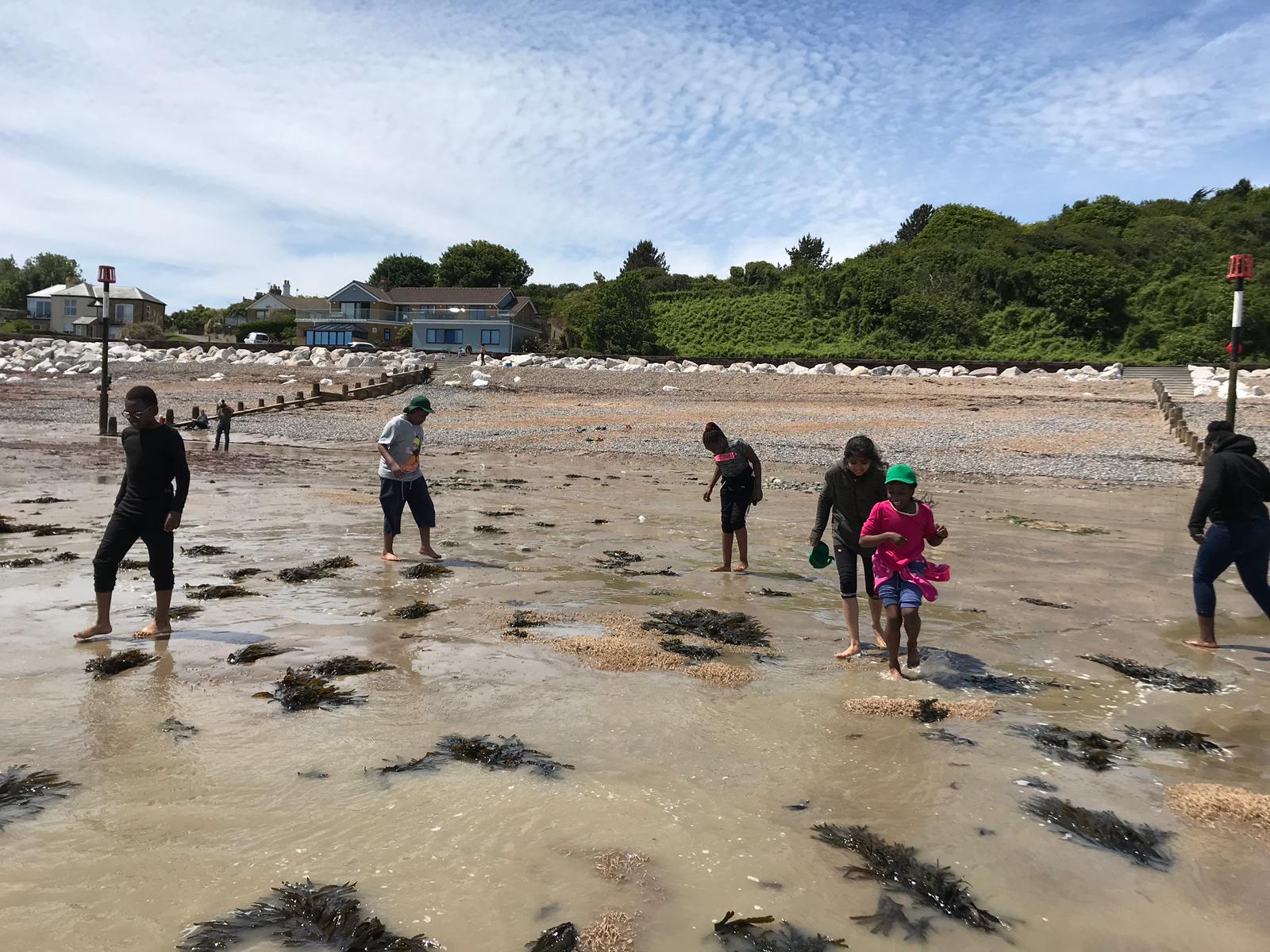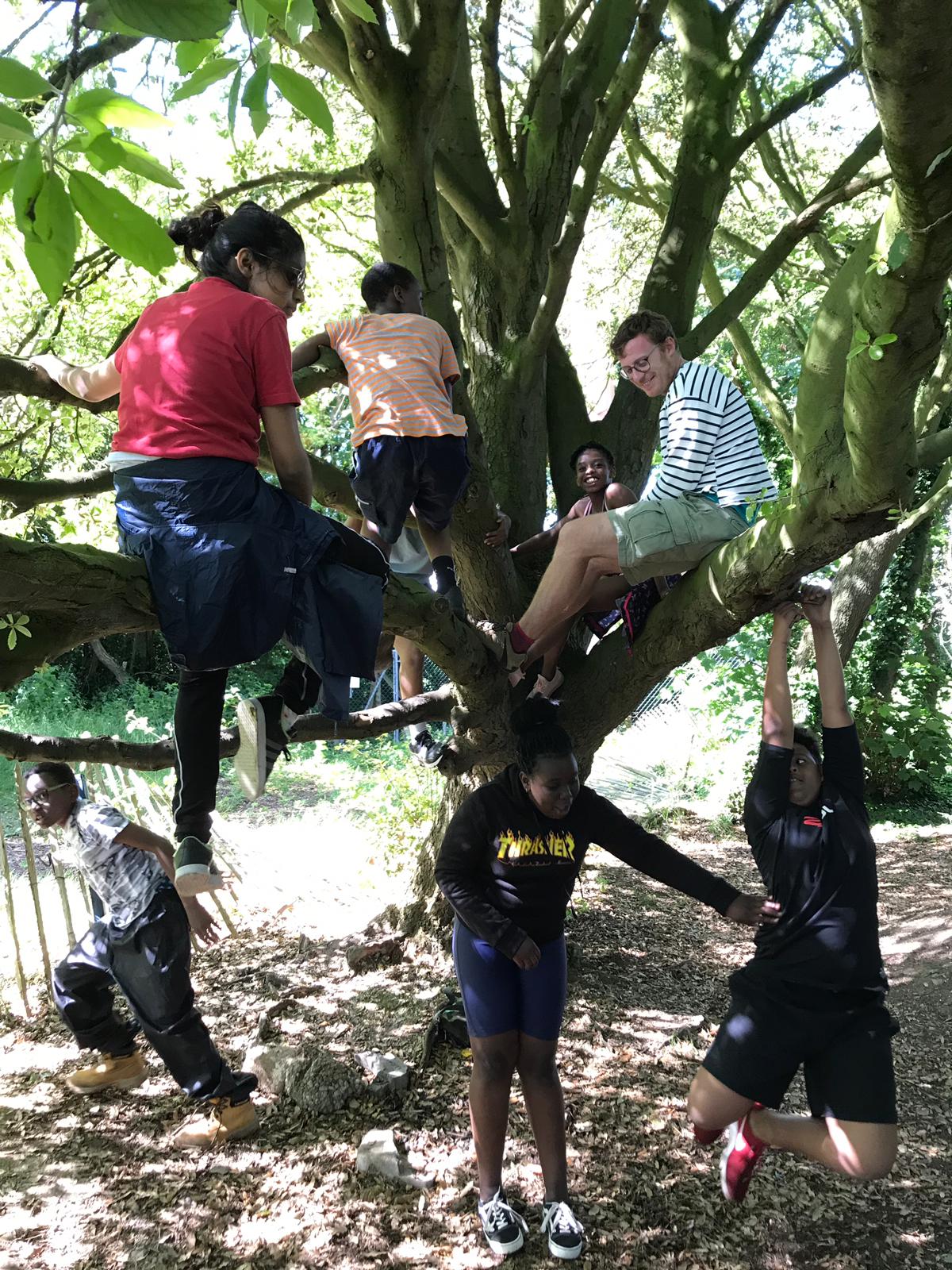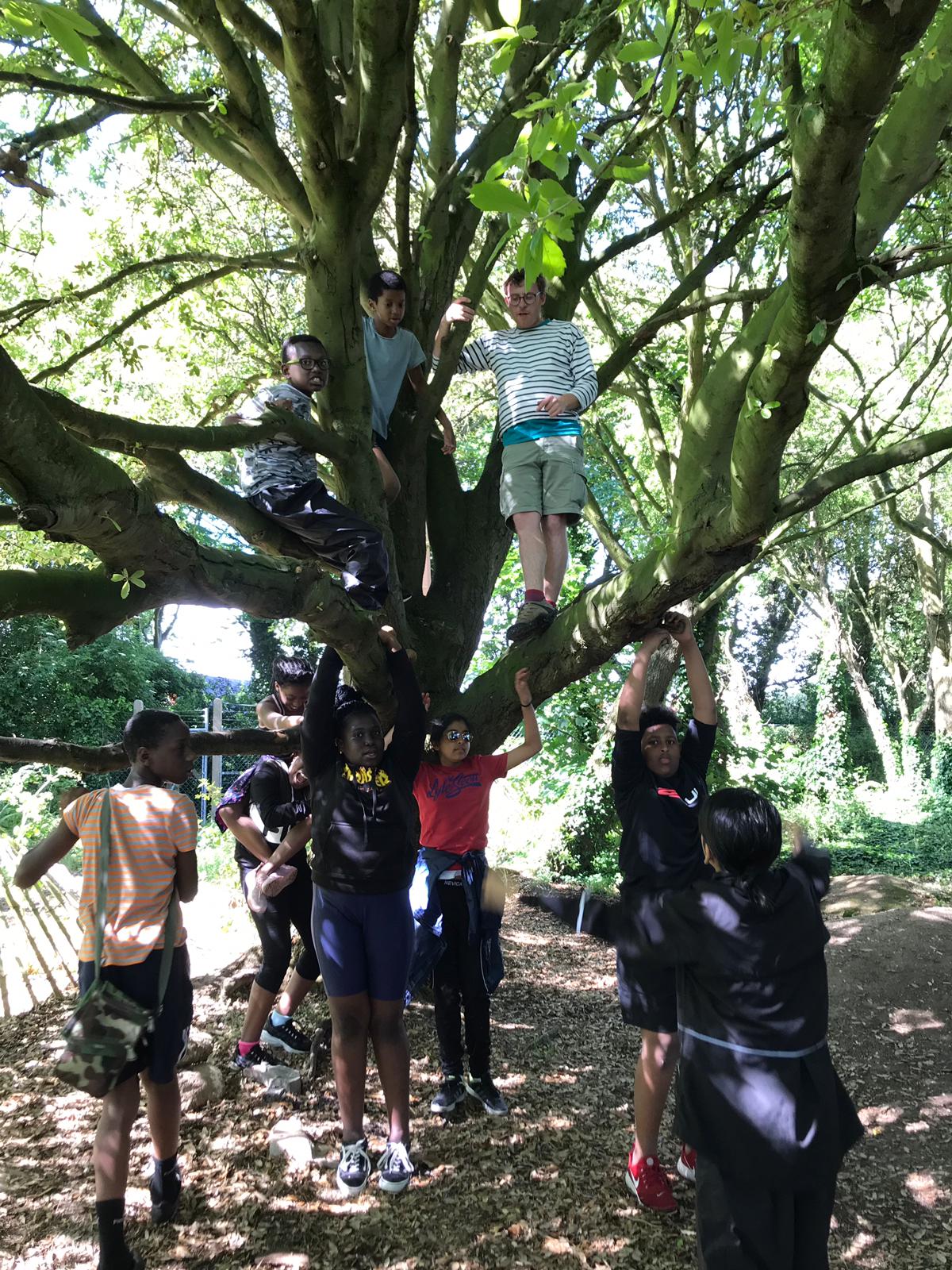 Wednesday 12th June
Everyone survived their first night in tents. Lovely day yesterday, lots of activities for the children: preparing lunch with the on-site chef, watercolours by the beach, walks in the woods, paddling in the sea, more walks and frisbee and lots more..... Porridge and French toast is ready so must go now....!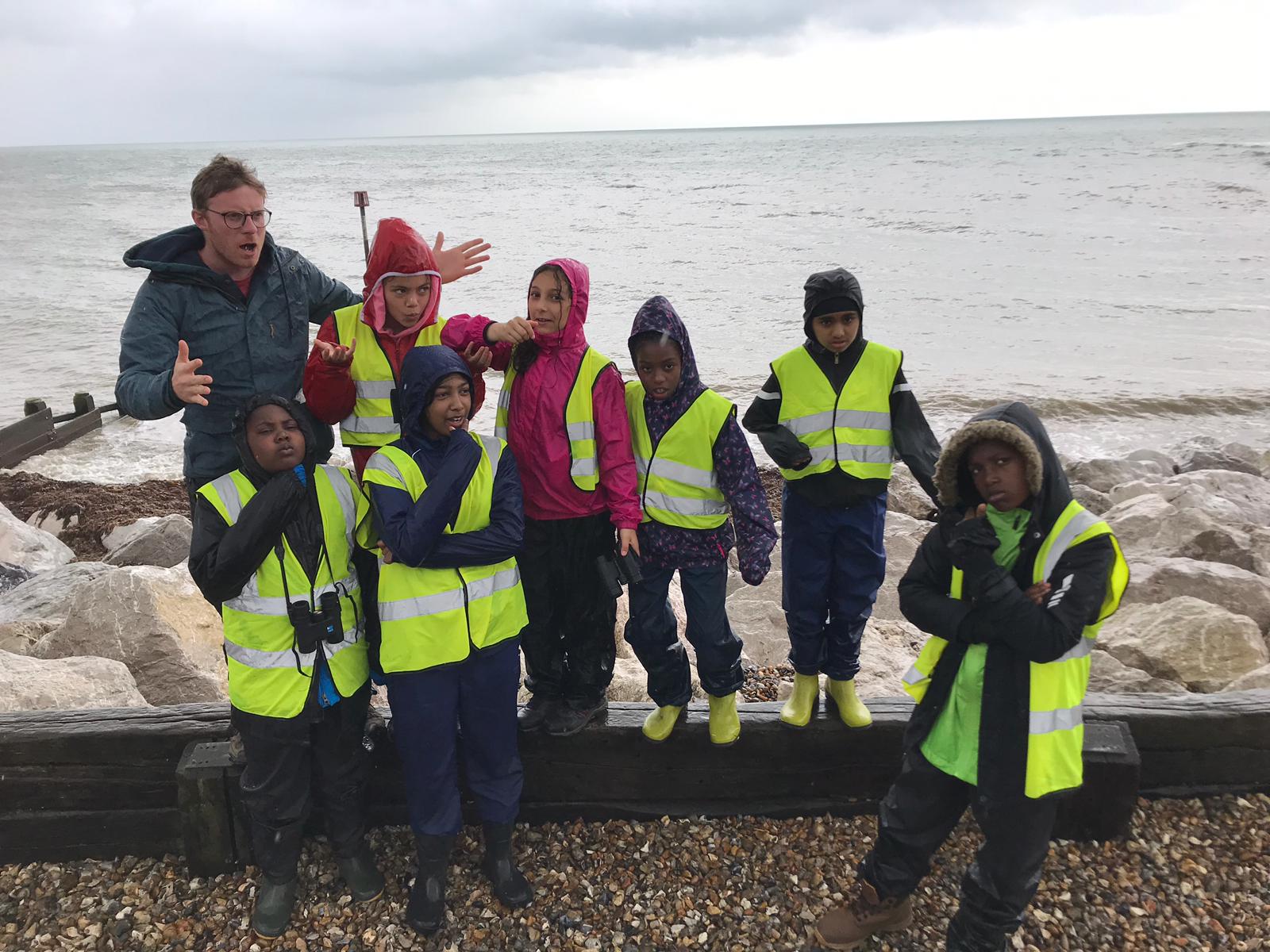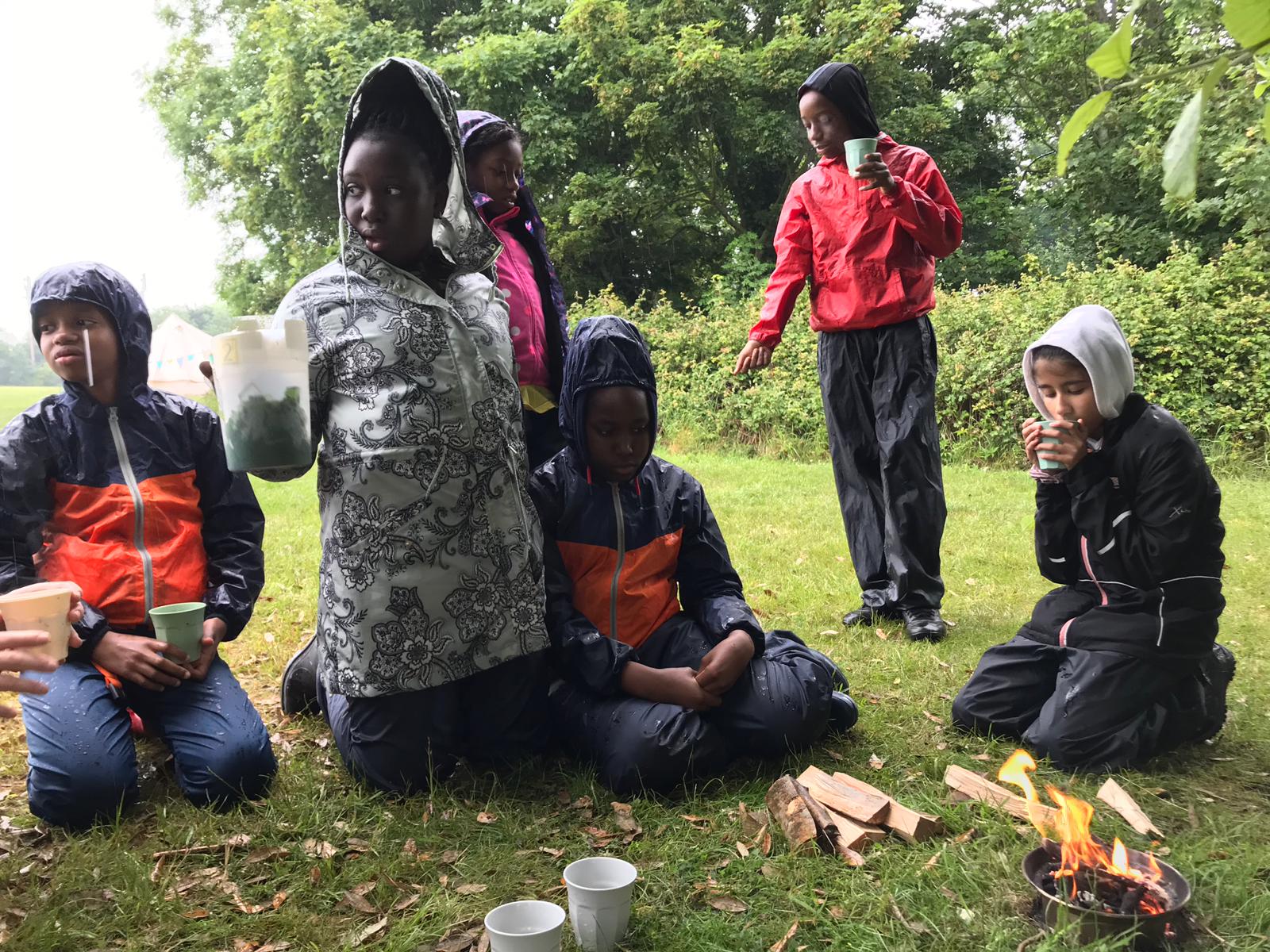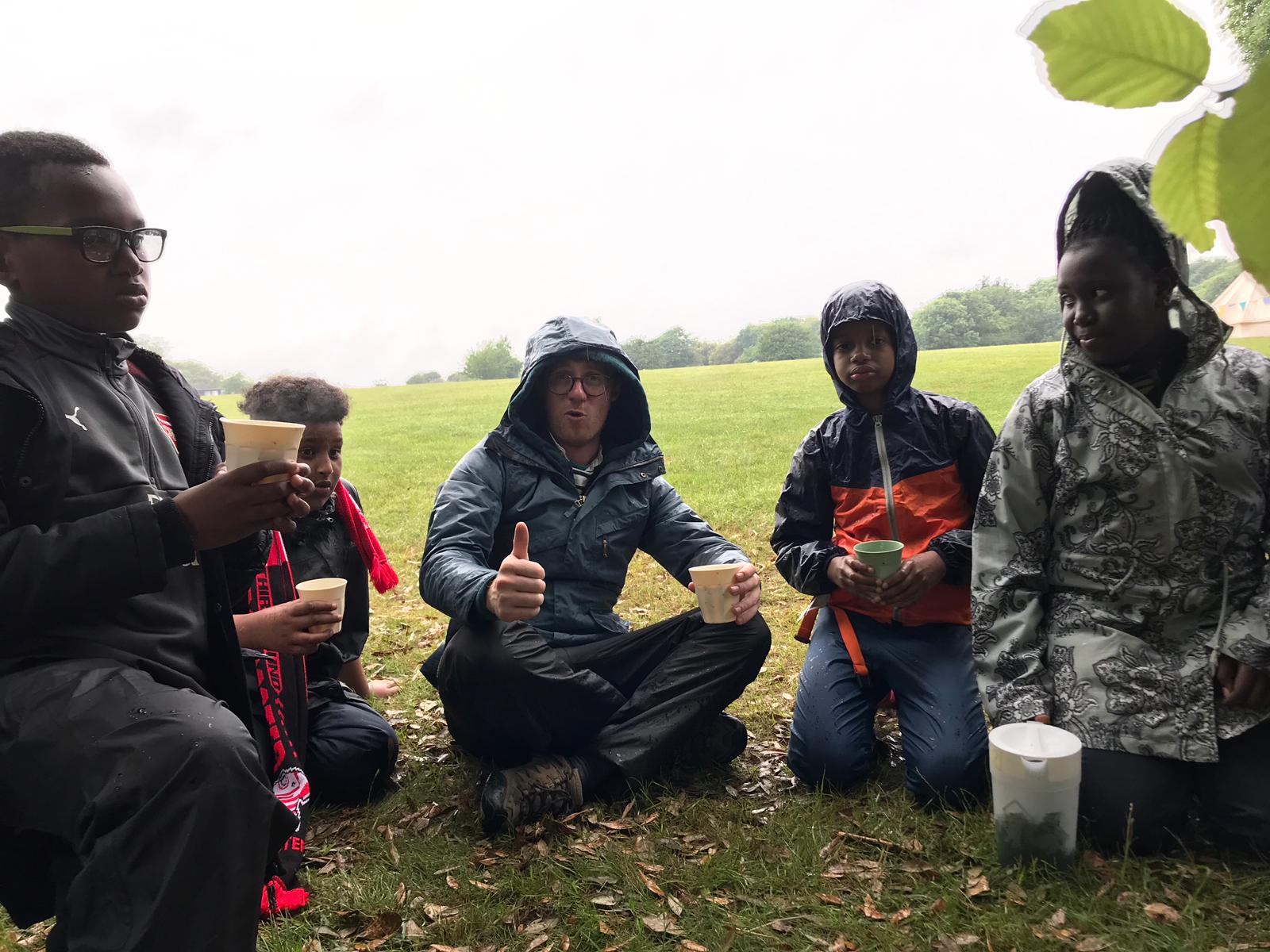 Thursday 13th June
An amazing day down on the beach rock pooling and paddling, followed by a beautiful last campfire.