Cycling
Cycling has many benefits; health and wellbeing, environmental, social and economic. It is an inclusive, empowering, inexpensive activity that is accessible to everyone.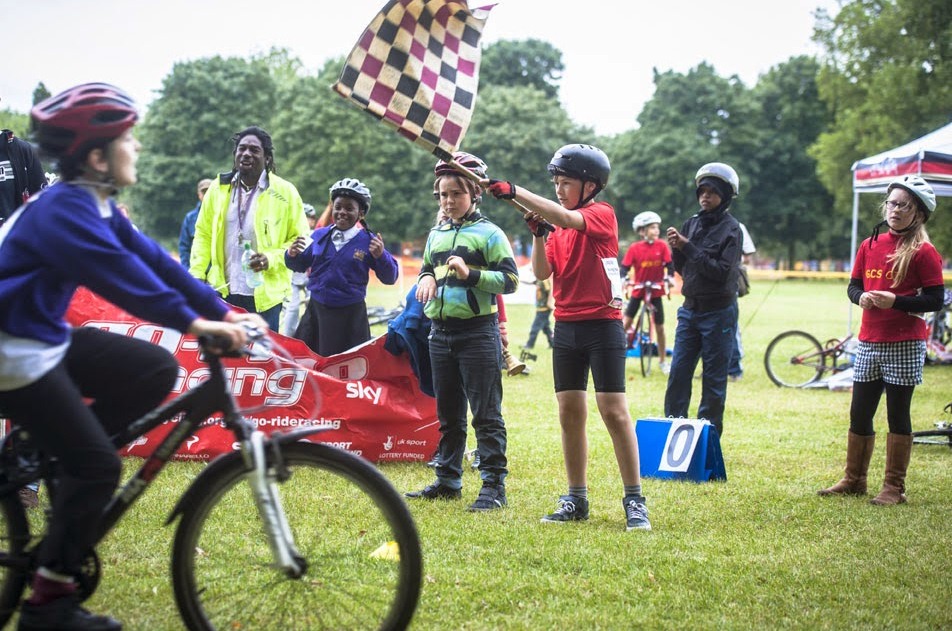 "The benefits of cycling run much deeper than balance sheets or carbon footprints. It's a crucial life skill, giving children an early road sense as they take their first steps towards independence. As well as offering easy, exhilarating exercise, it also helps young people develop what psychologists call resilience - the crucial ability to assess and navigate through risk."
http://www.dft.gov.uk/cyclingengland/encouraging-cycling/benefits-of-cycling/
Our Whole School Cycling Project aims to provide opportunities for the whole school community to experience structured, useful cycling that will benefit them practically. Through the project we offer cycle training for all Key Stage 2 pupils, following the Bikeability syllabus:
Level One training for all KS2 pupils, equipping pupils with the skills necessary to ride safely off the road.
Level Two training for years 5 and 6, enabling pupils to ride safely on quiet roads and make decisions as to their road positions, communication with and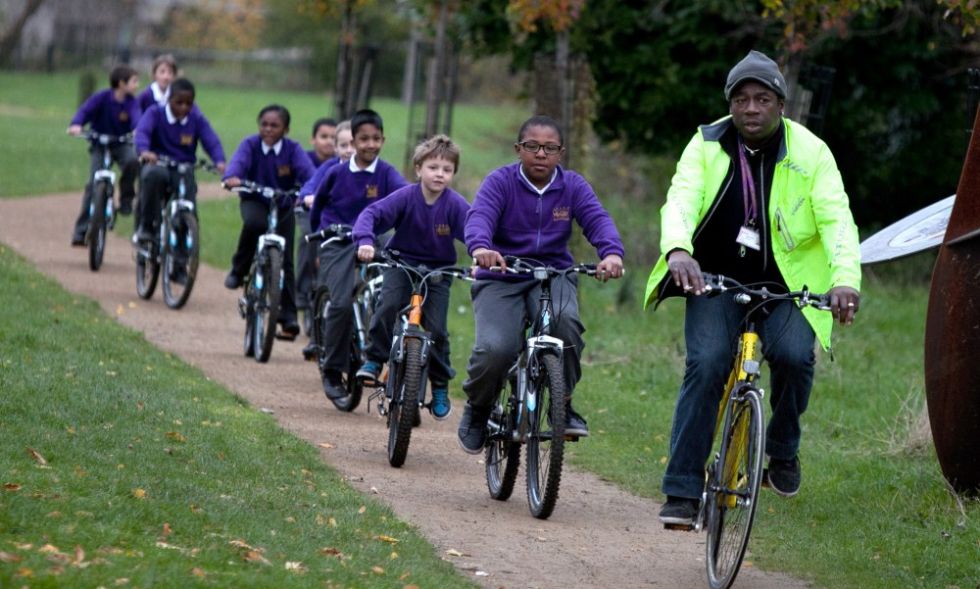 awareness of other road users.
All training is provided by fully accredited National Standards cycle instructors. We also offer cycle training (following the same structure) for all teaching and support staff.
Kingsmead has successfully bid for a selection of pool of bikes which are available to the whole school, including 15 pupil bike, two staff bikes and a selection of smaller bikes for Foundation Stage and KS1 pupils. We also have secure, weather-proof cycle storage for all pupils, staff and visitors cycling to school.
As well as the Key Stage 2 cycle training we also:
run a weekly after school cycling club
hold termly Dr. Bike surgeries which provide maintenance and upkeep of bikes belonging to the school, staff, pupils and their families, as well as an annual adult bike maintenance workshop for the wider comunity.
run regular instructor led cycle rides for pupils and their parents & carers around the local area
run introductorary cycing sessions on pedal-less bikes for children in Years 1 and 2.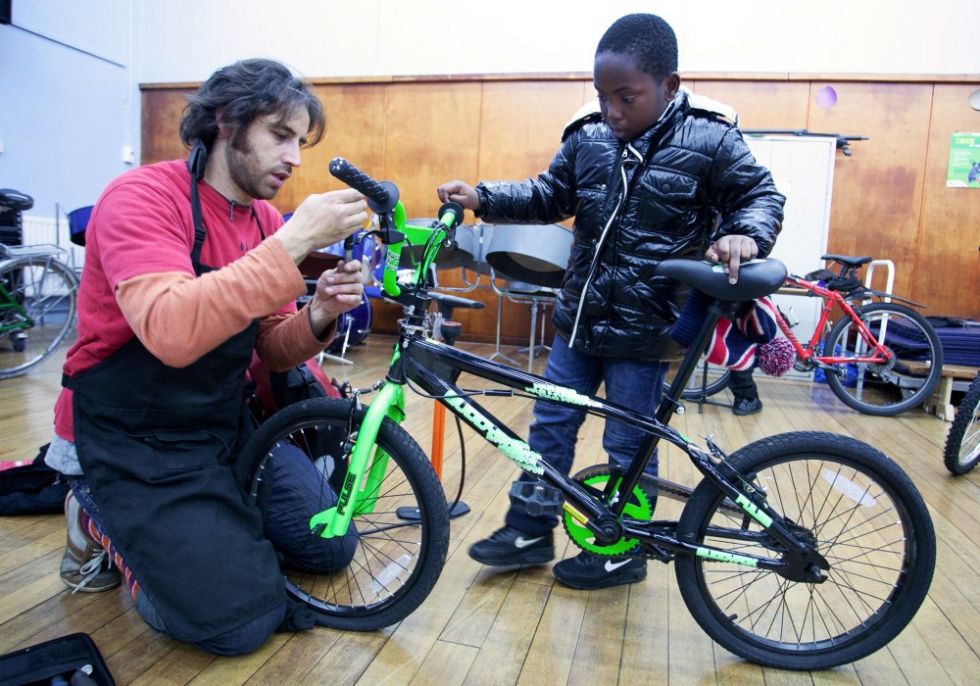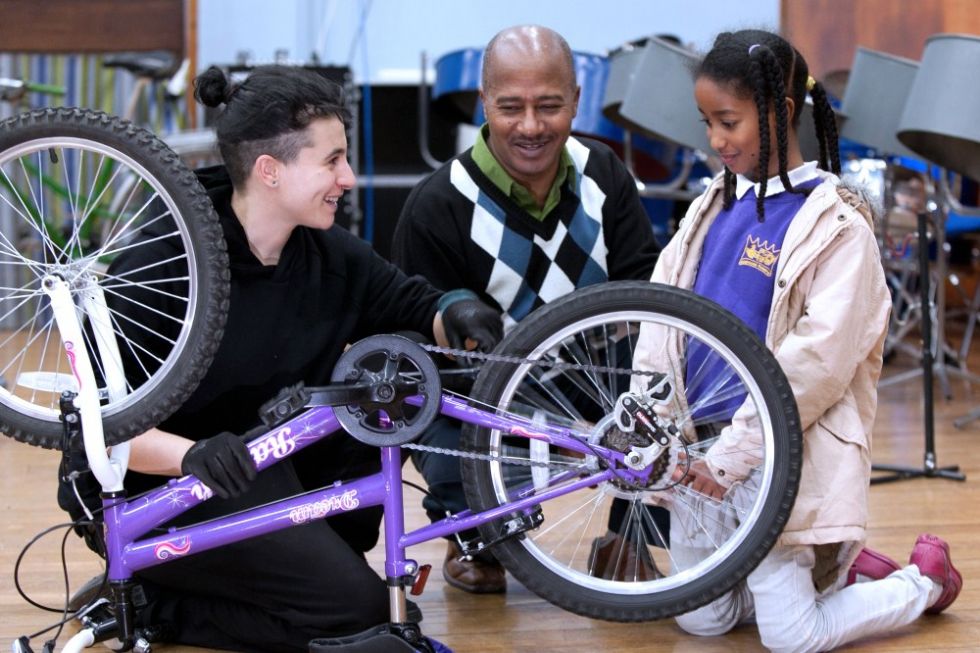 We also take part in the Hackney wide Bike Around the Borough event every year.

Kingsmead also has a cycle racing team, composed of pupils from years 4, 5 & 6, who regularly compete in local cycle races organised by the Hackney Primary School Cycling League. You can find out more about the league, including regular reports on latest fixtures by visiting the HPSCL's website.

We have been awarded Beacon Cycle School status by Transport for London in recognition of all the work we have undertaken and continue to do, to promote cycling to the whole school community. For more information about Kingsmead's Cycling Programme, which led to our Beacon Cycle School status, see the Beacon Cycle School pdf attached at the bottom of this page. An article about our Beacon Cycle Award featured in Hackney Today and is also attached as a pdf below.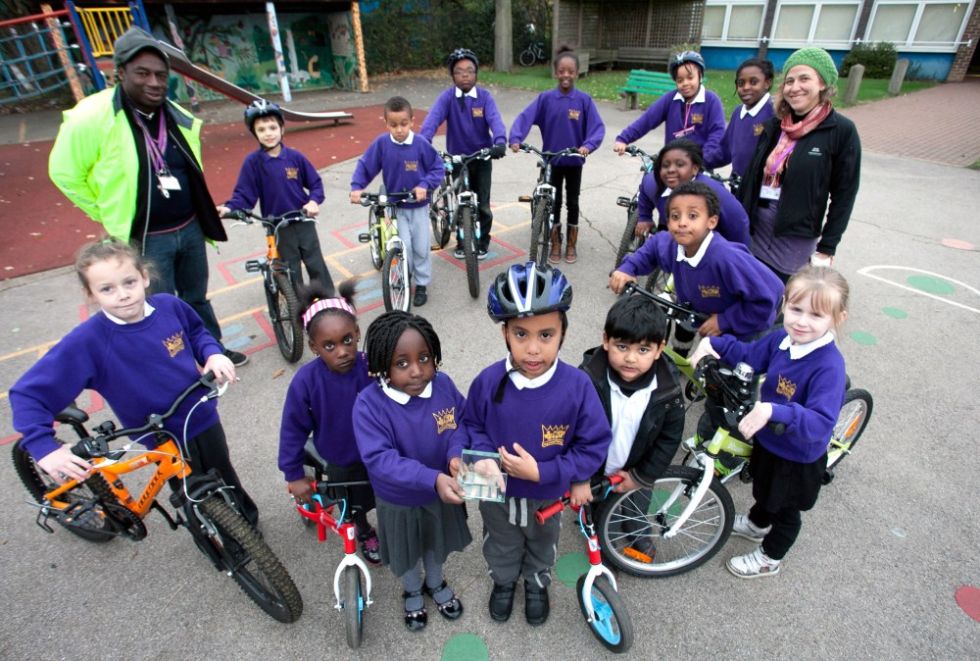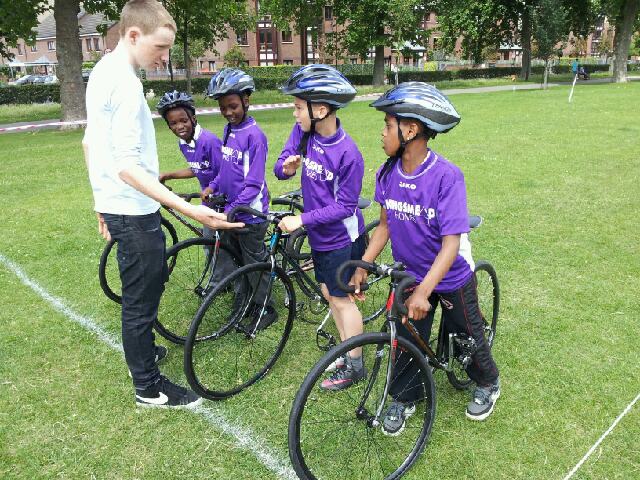 http://www.dft.gov.uk/cyclingengland/
http://www.dft.gov.uk/cyclingengland/encouraging-cycling/benefits-of-cycling/
If you would like information on where to purchase second-hand bikes for children or adults, you could try:
Bikeworks - 0208 983 1221 Unit 8 Gun Wharf, 241 Old Ford Road, Victoria Park London E3 5QB
Bikeworks recycle & refurbish used and abandoned bikes so that they can be re used in Bikeworks community programmes, given away to community groups & some sold on at affordable prices to the community.
Frank G Bowen- auctioneers - 020 7790 7272 253 Joseph Ray Road Leytonstone E11 4RA
Fortnightly auctions of various items including many bikes.
Walthamstow recycling project - 020 8496 6780 Low Hall Depot, South Access Road E10 7AS Workshop : 07948060473 (Fridays & Saturdays only)
Recycled bikes are available for members of the public to purchase on the first Saturday of each month between 1-3pm, prices start from £45. Children's bikes are also available from £20.