PE & Sports
PE
Our broad PE curriculum promotes participation in a wide range of different sports that constantly change over the course of the year. We try and follow the seasonality of particular sports such as football in the autumn and athletics in the summer while indoor sports such as gymnastics usually take place in the winter.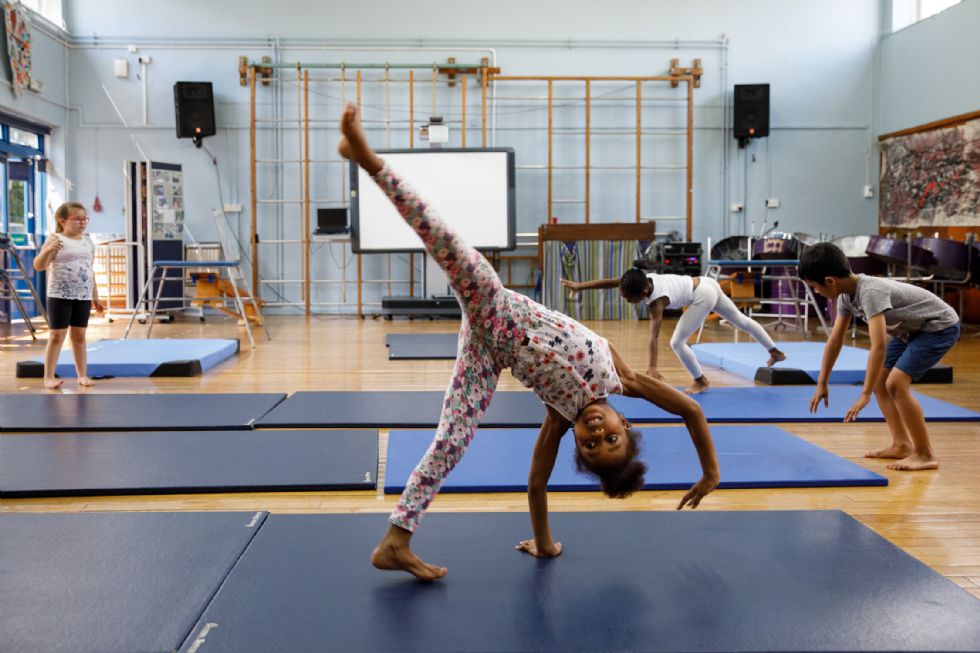 In addition to this a specialist gymnastics teacher delivers gymnastics sessions for one term to all children in Years 1, 2, 3, 4 and 5.
Daily Mile
Kingsmead is proud to have recently become a Daily Mile school. The aim of the Daily Mile is to improve the physical, social, emotional and mental health and wellbeing of our children by encouraging all classes from Nursery to Year 6 to run around a route marked out in the playground for 15 minutes. Its impact can be transformational – improving not only the children's fitness, but also their concentration levels, mood, behaviour and general wellbeing.
Research has shown that The Daily Mile can even increase attainment in primary school, and parents have reported an increased interest in health and wellbeing from their children after they have started The Daily Mile.The children are enthusiastic about the Daily Mile and it has had a positive impact on them already. https://thedailymile.co.uk/
Swimming
Learning to swim is also an important focus with weekly swimming lessons for all children in Years 3 – 6 for at least one term each. Children's progress is tracked and the children receive certificates recognising the distances that they are able to swim.
Football
Football is a huge focus and interest at Kingsmead. There are after school clubs for the following age groups – Years 2, 3 and 4 , a boys club for Years 5 & 6, as well as a girls club for Years 4 to 6. Both our boys and girls school football teams have been successful in recent borough-wide competitions for 5-a-side and 7-a-side teams.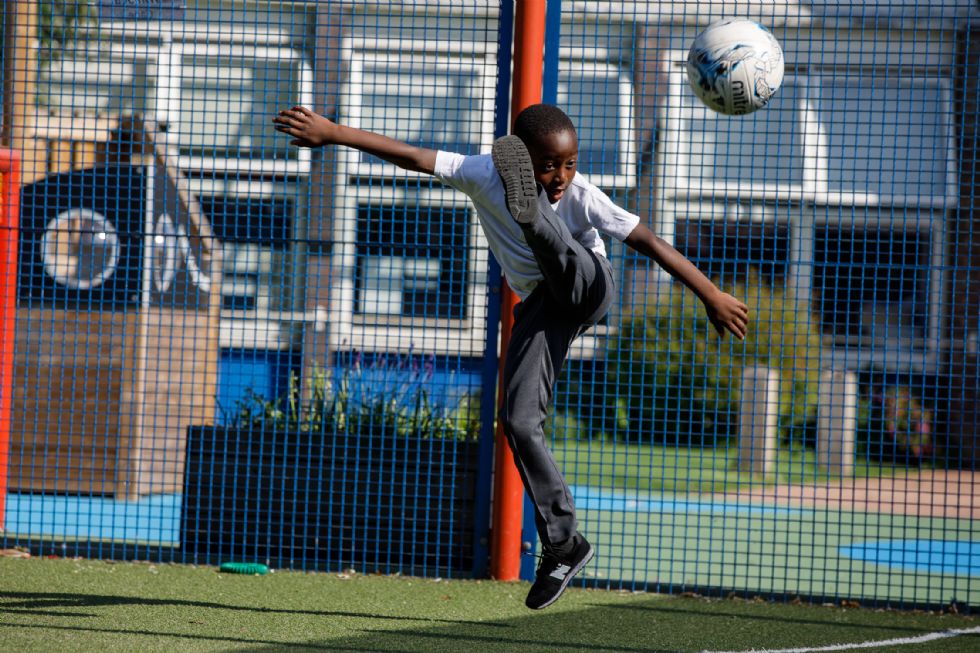 Our staff football coaches maintain strong links with the community football clubs in our local area and local academy clubs (Arsenal, West Ham and Layton Orient).
Dance
Kingsmead is very lucky to have a specialist dance teacher, Miss Harley, here at school one day a week. She works with all classes from Nursery to Yr 6 throughout the year. Children learn traditional dances from Africa and other countries often working with our own drummers, with whom they perform at the end of every term to the whole school.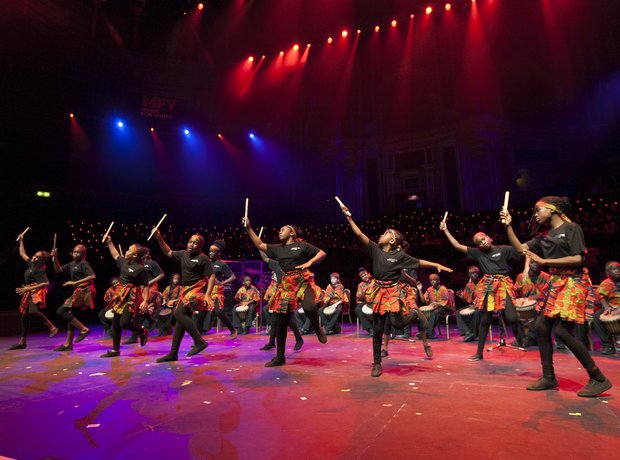 Our gifted and talented dancers and drummers have been selected to perform to an audience of hundreds at both the School Proms at the Royal Albert Hall, and The Barbican, as well as performing to a national conference of Music Specialists from around the country at City Hall.
Cycling
Kingsmead is a flagship cycling school with cycle training offered to all Key stage 2 children (Years 3 – 6), a well established cycle racing team who take part in borough races and introductory cycling sessions offered to children in Years 1 & 2. As well as large numbers of pupils coming to school by bike we have a great number of staff who now cycle to school and we regularly hold Dr Bike sessions (bike maintenance) for the local community.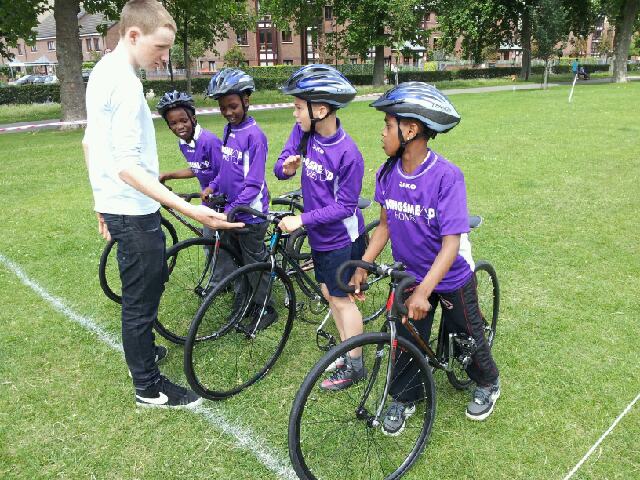 We have successfully raised funds to purchase our own pool of bikes for children to use from Foundation stage right through to Year 6. We are delighted to have all our commitment and enthusiasm for cycling recognised recently by Transport for London who awarded us Beacon Cycling status. To find out more about Cycling at Kingsmead click here.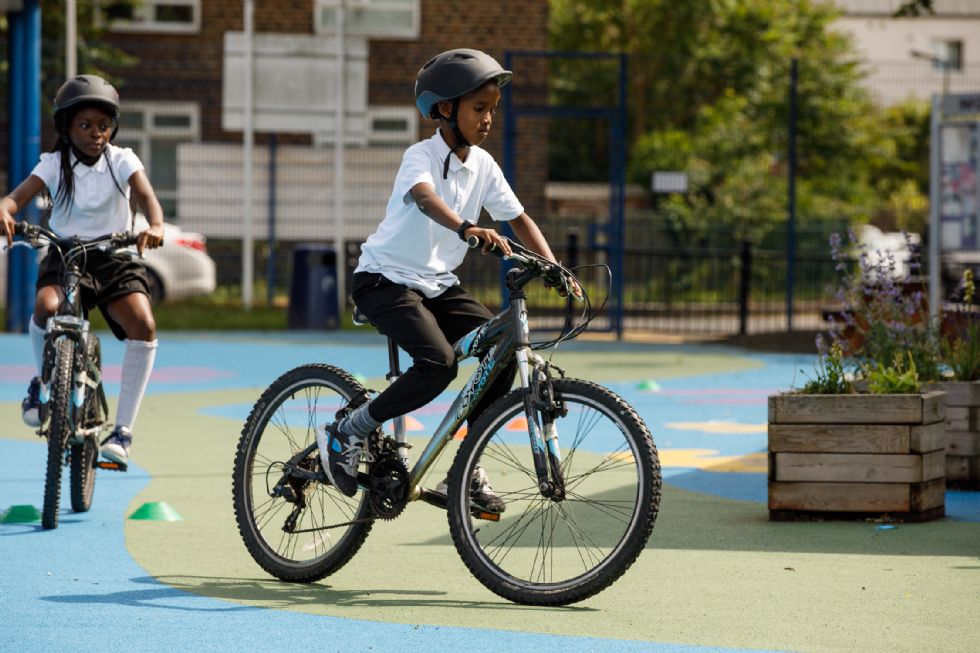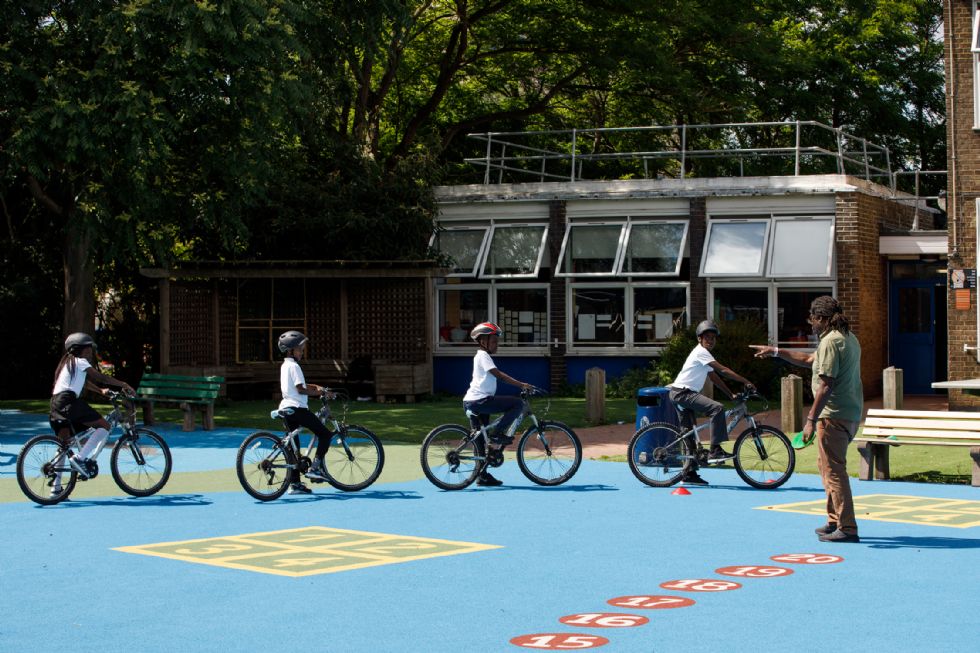 After School Clubs
We provide a very popular girls dance club for children in Years 1 & 2. Other Sport based after school clubs we offer have included Football, Basket Ball, Cricket, Multi Sports. All our physical activity clubs are popular, well attended and the children are passionate about learning new skills and techniques.
Sports Day
Every year we hold a whole school Sports Day. The children are split into mixed age group teams which fosters a great sense of of responsibility and team work and our older pupils always rise brilliantly to the task of supporting their younger team members.
Borough wide sports events
We regularly take part in the Hackney Schools sports Championships. These championships promote Paralympic sports allowing all abilities to experience these activities.
Our Year 3 class takes part in the Personal Best programme supported by Hackney Council every year. Personal Best aims to push children to beat their own, individual records and children are able to track their personal progress over the course of the year.
We maintain strong links with community sports at large and promote clubs that our children are able to attend in the borough.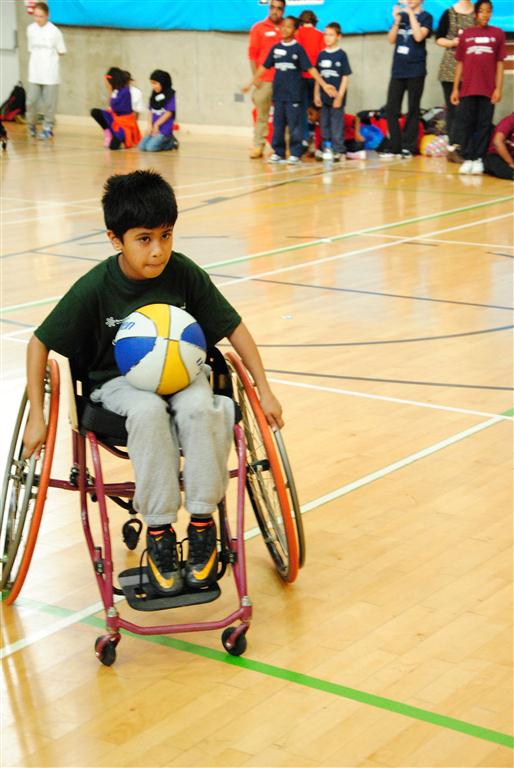 PE & Sport Grant Allocation
We have used past PE & Sport Grant allocations to purchase 6 racing bikes for our school cycle racing team, who are regularly taking part in Hackney Cycling League events, as well as buying three fixed outdoor Table Tennis tables. We are now running a weekly Cycle Racing after school club and a Table Tennis club too and children are able to play Table Tennis every playtime and lunchtime. More recently we have used our PE & Sport Grant to employ a Gymnastics Coach one day a week so that every child in the school will be taught gymnastics by a specialist and the teachers will receive high quality CPD for gymnastics by working alongside the teacher. A full report of our PE and Sports Funding Premium and how we have allocated this funding can be found on the Statutory Information page in the About Us section of this website.
Healthy Eating & Gardening Lessons
All children have the opportunity of taking part in Gardening sessions in our Science Garden. Children from Reception to Year 6 also take part Healthy Eating and Cooking lessons at the Hackney School of Food, located next to our partner school Mandeville Primary school. Here children are taught age appropriate cooking skills, learn where food comes from and how to harvest it and the importance of a healthy diet is reinforced in practical informative sessions. You can find out more about these sessions and the Hackney School of Food here.