School Uniform
Kingsmead School Uniform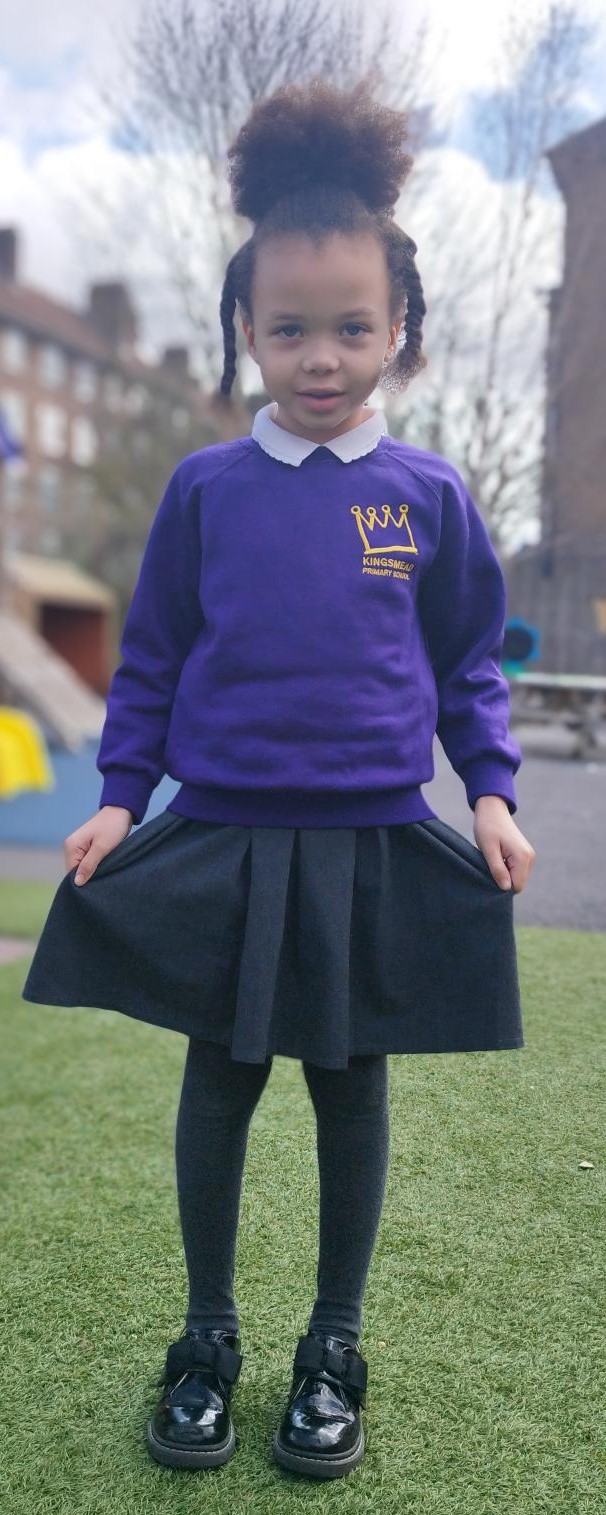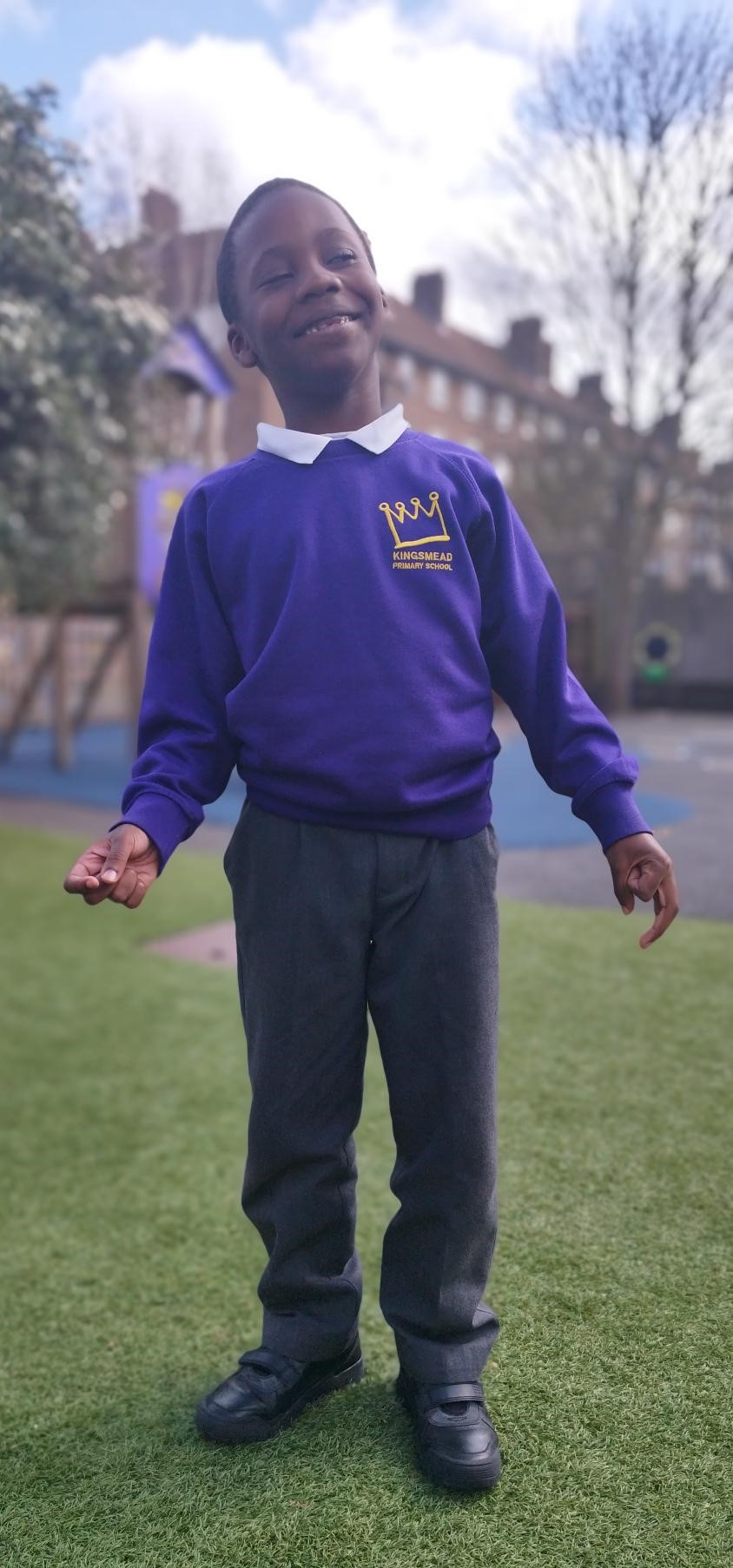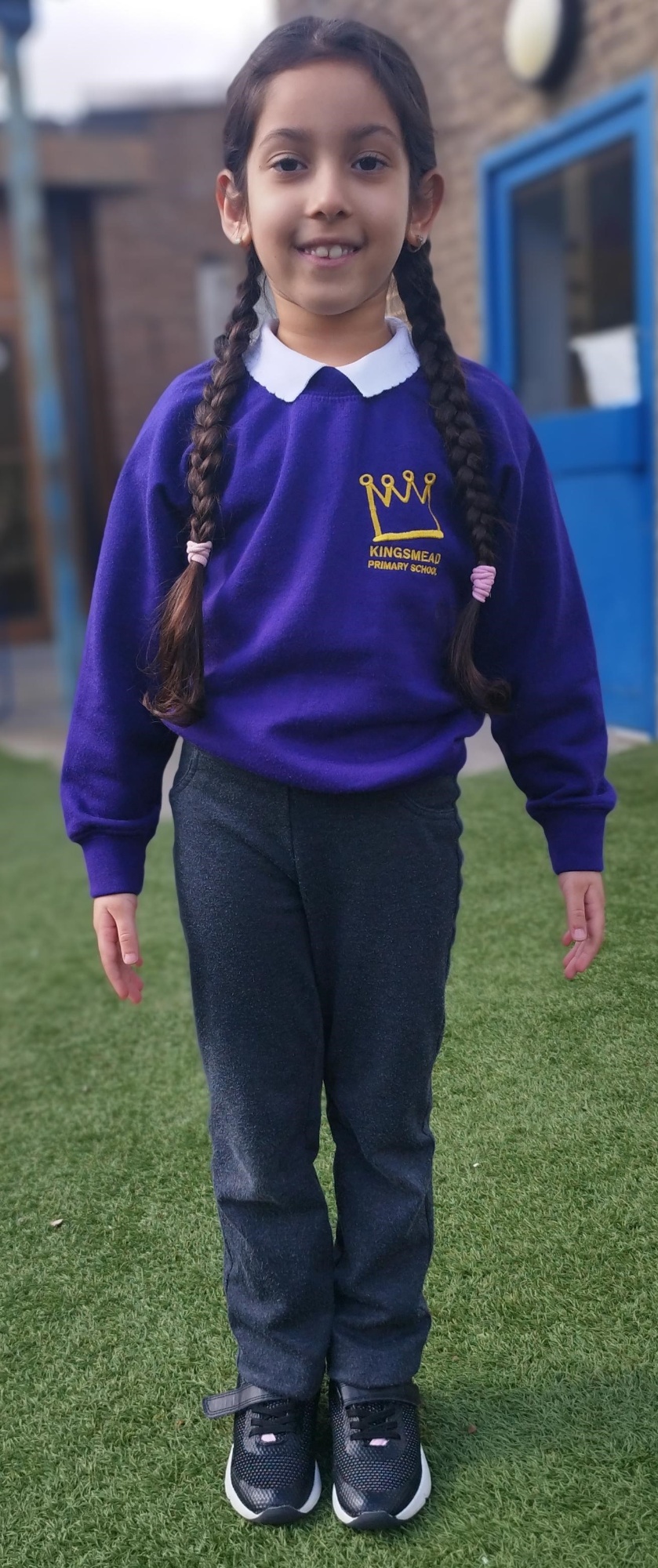 The Kingsmead School Uniform consists of:
Grey or black trousers, shorts, skirt or pinafore
White or purple polo style shirt or purple tee-shirt
Purple sweatshirt or cardigan with school logo or plain purple sweatshirt or cardigan
Sensible shoes or trainers - preferably black
Optional items:
Optional purple and white checked dress in summer
Children may wear any coat but an optional Kingsmead reversible waterproof fleece jacket is available
Optional Kingsmead book bag and rucksack
P.E. Uniform
All children must change in to their PE kit for PE lessons. PE Kit for Reception to Year 6
Grey/Black Shorts
White T-Shirt
Plimsolls
Important Note
Please note that all long hair must be tied back. Jewellery must not be worn. For those with pierced ears, a small discreet stud only may be worn. Nail Varnish may also not be worn in school.
Please ensure that all uniform is clearly marked with your child's name
Where to purchase school uniform items
Sweatshirts with the Kingsmead logo are available to purchase at the School Office at a cost of £10 (£12 for Size 36 and above)
Sweatshirts, cardigans, purple polo shirts and white T- shirts with the Kingsmead logo, as well as PE bags, book bags, rucksacks and reversible fleece jackets can be ordered online via https://myclothing.com/kingsmead-primary-school/6555.school
e